Freiraum Maxglan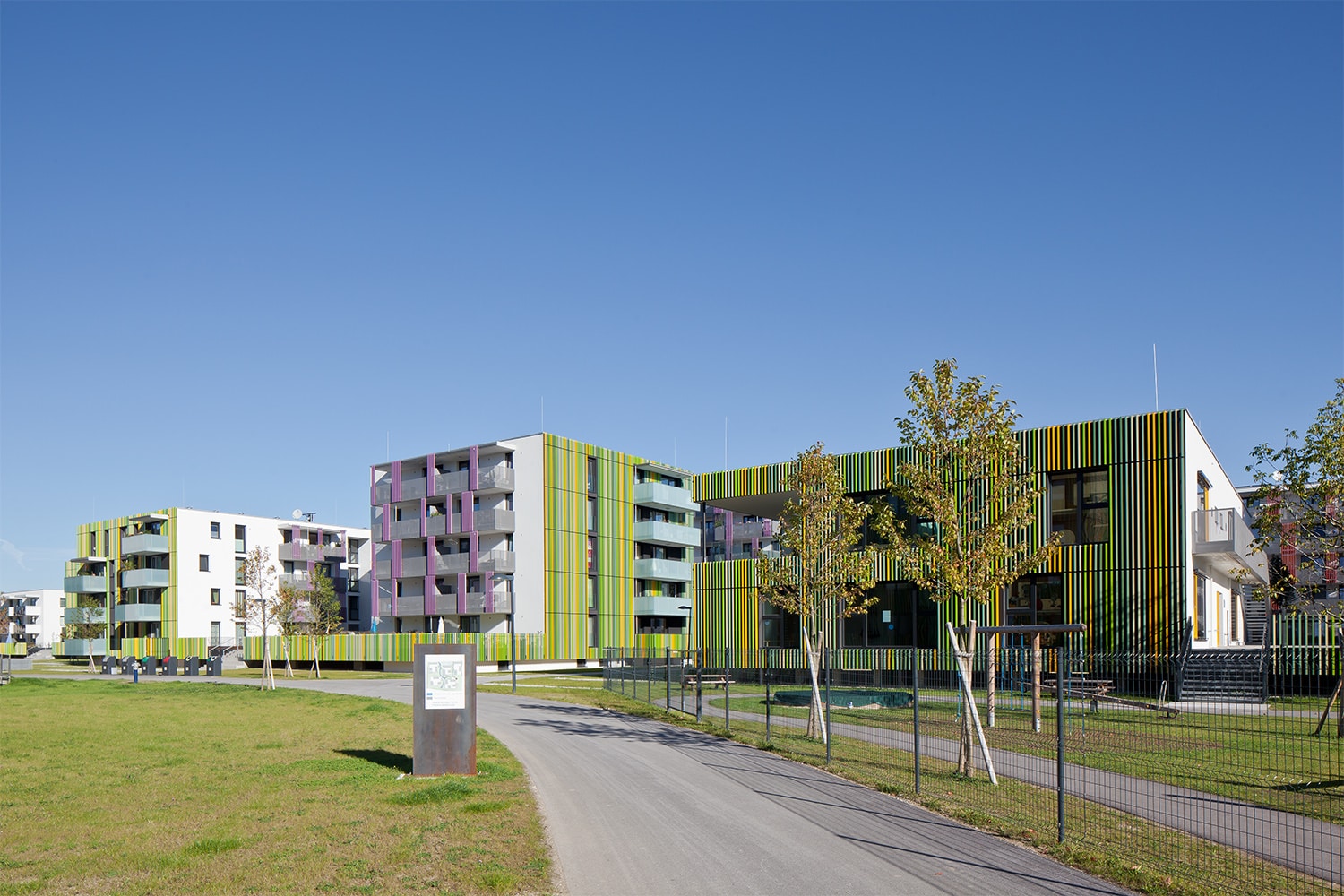 "With the construction of the Freiraum Maxglan residential complex,
a modern urban planning concept was realized that is trend-setting – in terms of architecture and construction as well as
with an exceptionally generous open-space concept."
Excerpt from wohnen.net | Wohnen in Maxglan und Taxham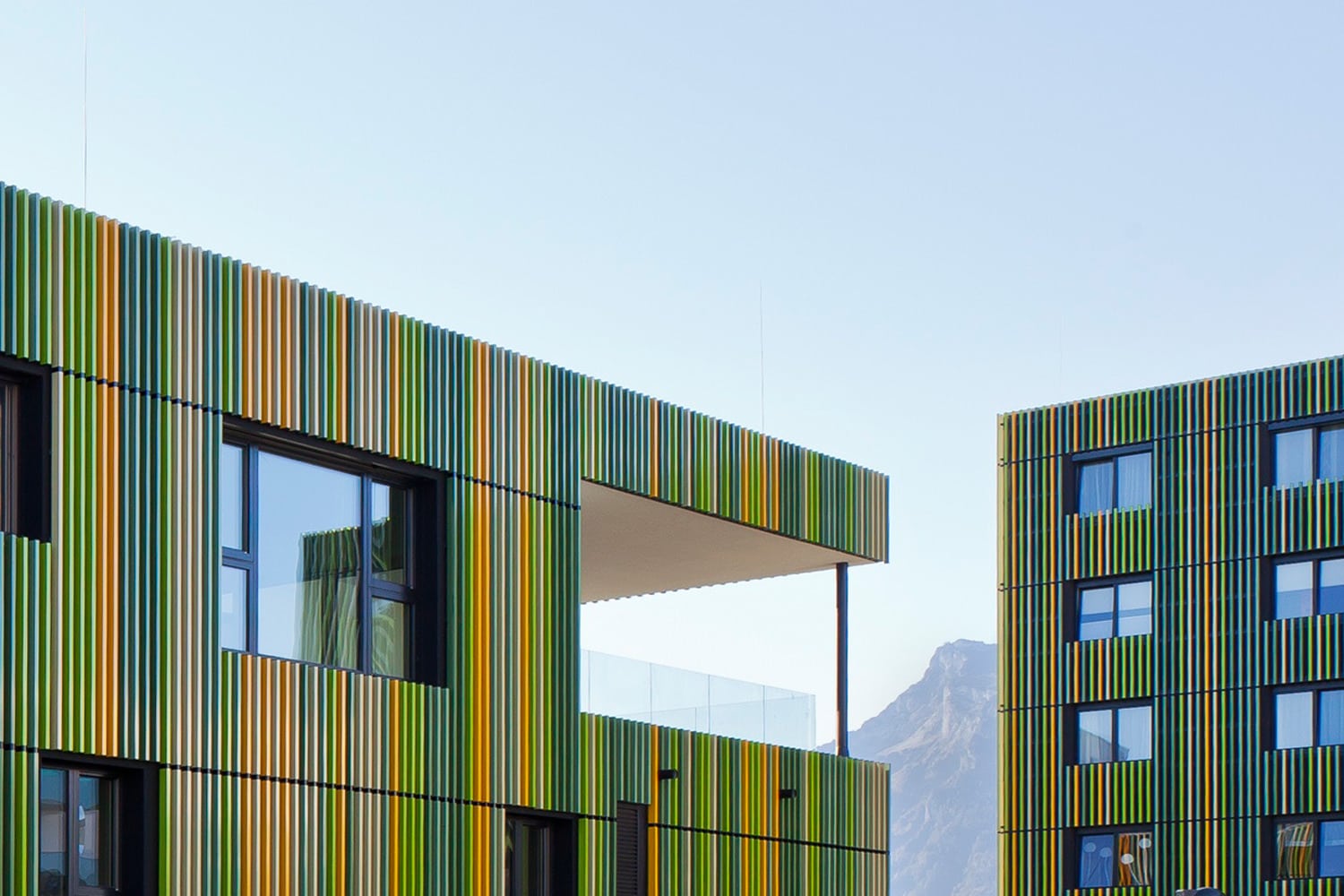 The basic urban design of Freiraum Maxglan is based on the master plan of kadawittfeldarchitektur gmbh. The concept foresees 5 clusters, each hovering 1.90m above ground level. Three buildings form one cluster. The elevation of the clusters creates a natural hierarchy of open spaces. In addition to the public park, there are semi-public residences and private gardens at each cluster.
As the competitions second prize winner, Schwarzenbacher Struber Architekten designed 2 of these clusters. In addition to the apartments, about 600m² of business space and a kindergarten was designed.
This residential complex stands out with its shimmering vertical lamella facade which envelops the buildings.  Each cluster is identified by their balcony privacy panels by using different colours.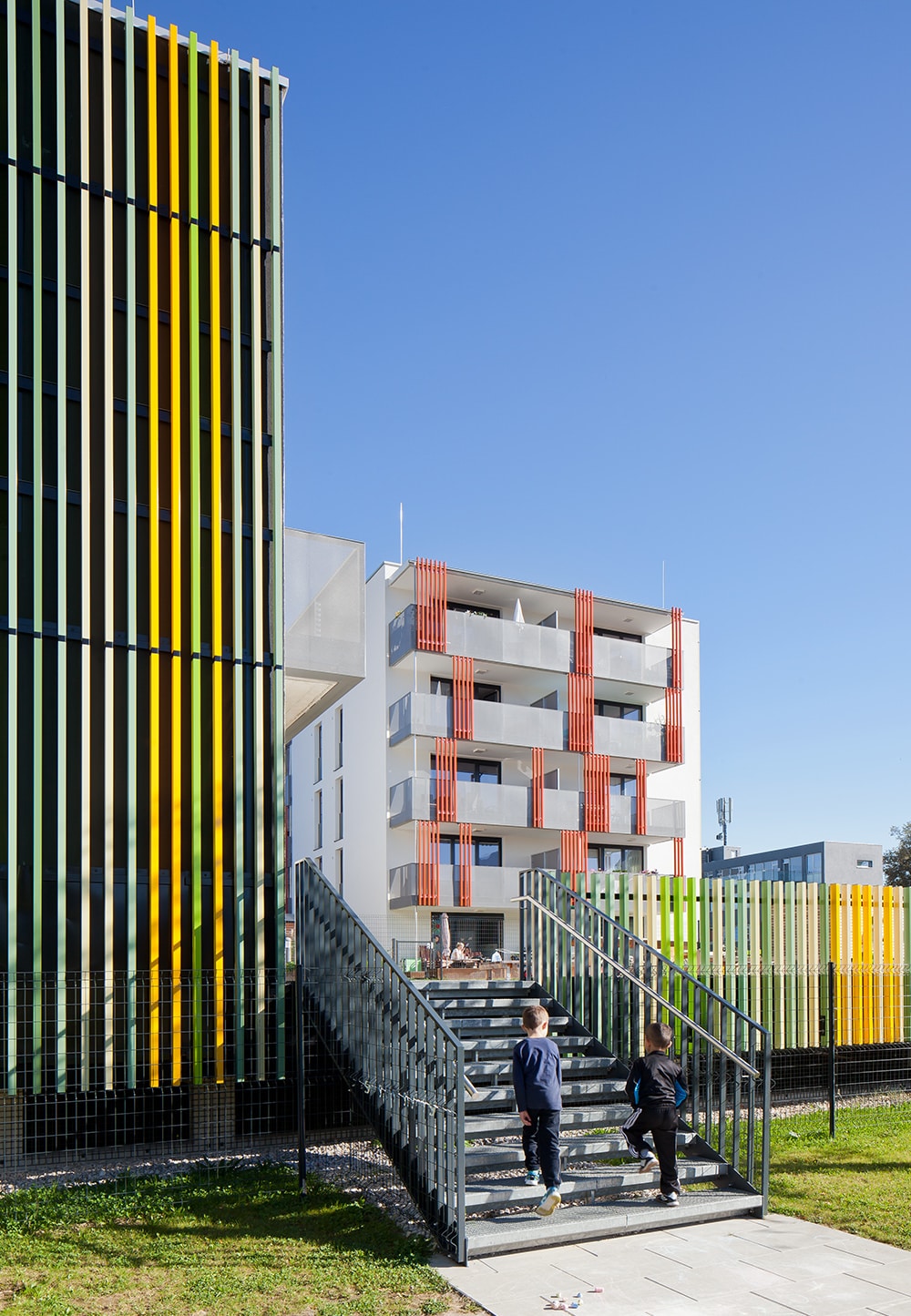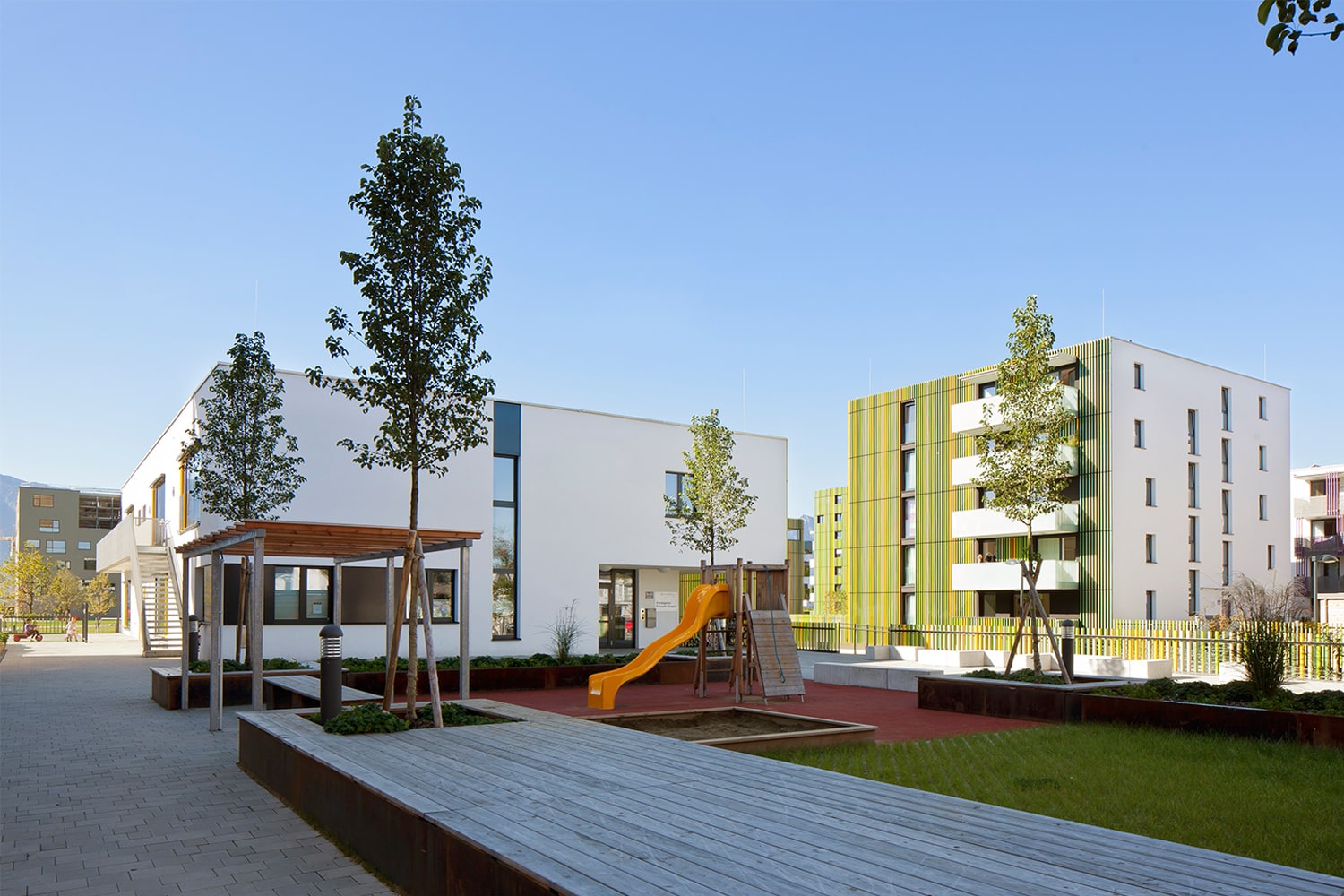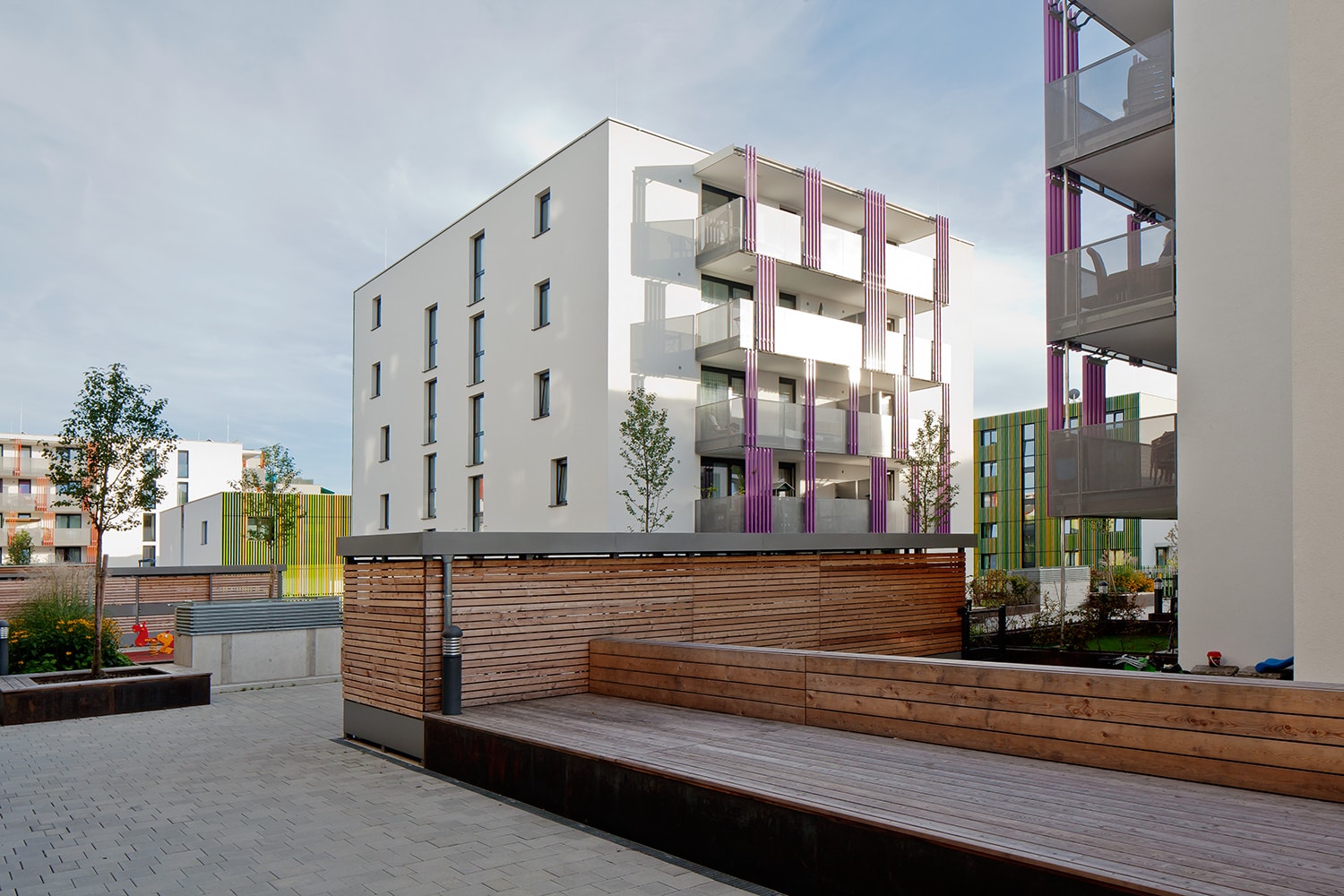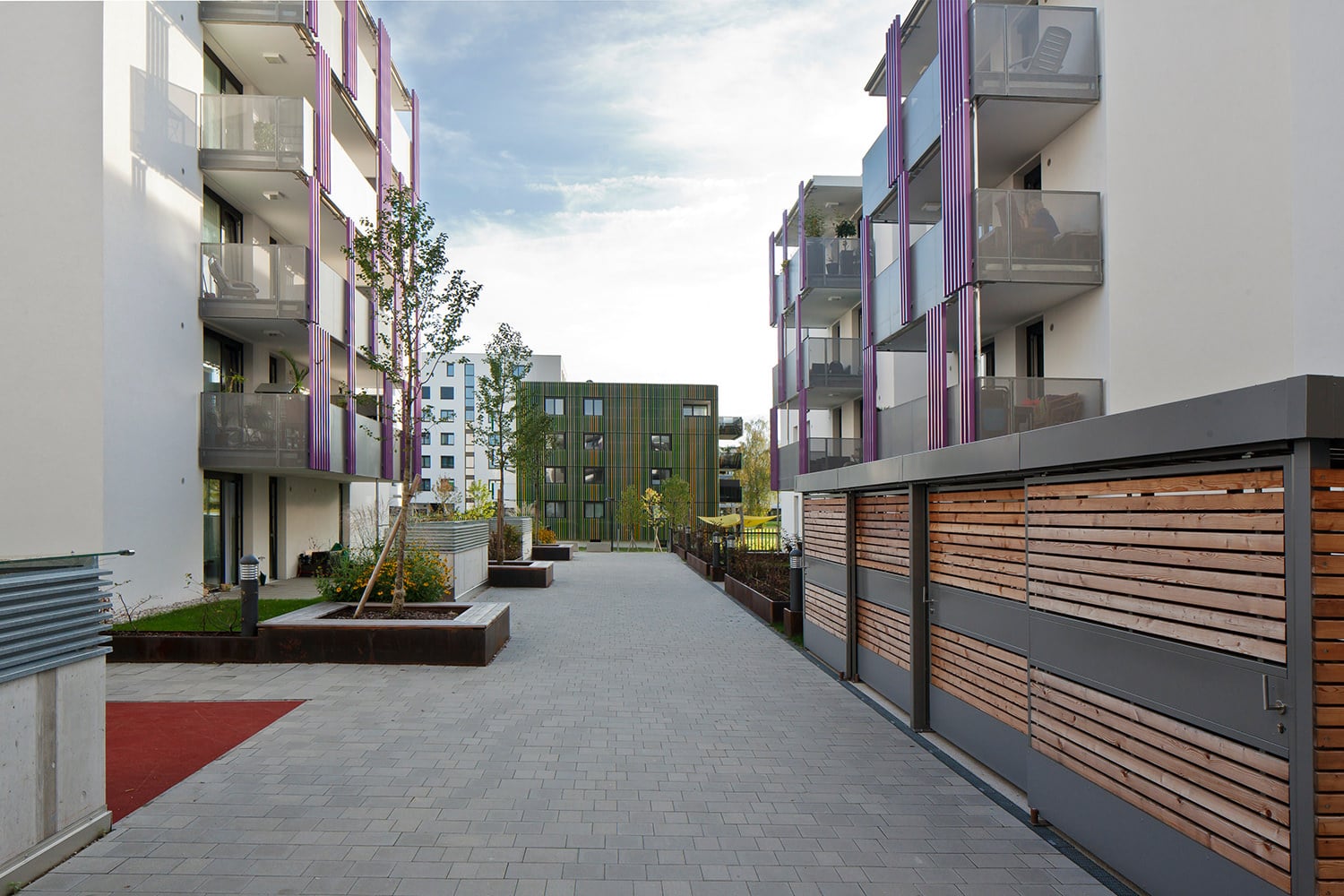 Project
Development of Cluster B+C
Achievement
2nd Place | Competition 2010
Client
GSWB | Heimat Österreich | Steiner & Wanner Wohnbaugesellschaft mbH
GFA
about 7.800 m² (Cluster B+C)
Civil Engineer
Spirk & Partner Ziviltechnikergesellschaft mbH
Building Physicist
Ingenieurbüro Rothbacher GmbH
Mechanical Engineer
TB Ing. Lothar Mayer
Electrical Engineer
TB Dieter Hermann – MAYER Nachfolge GmbH
Photographer
Andrew Phelps
Others
Masterplan - kadawittfeldarchitektur gmbh