Gut Oberhofen House 6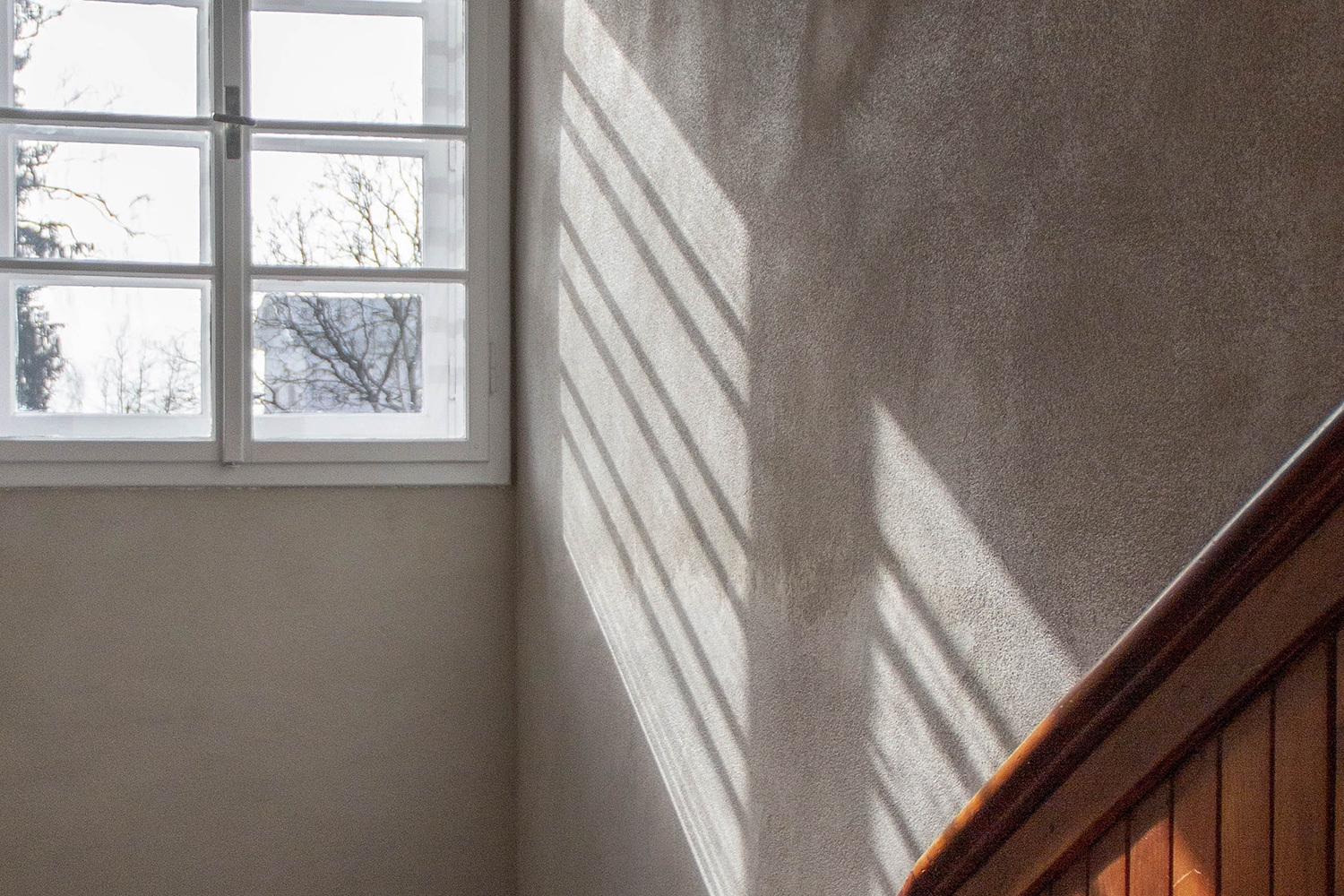 The former stables, Oberhofen 6, is situated at the end of the Gut Oberhofen ensemble. Garages are located at the ground floor and the storage room above was converted into an apartment in the 1980s.
The opportunity arose to refurbish the apartment after the departure of a long-term tenant. This included the renovation of the bathroom, a new kitchen, renovation of the oven, sanding the floors, scraping the walls and ceilings and adding new plastering and also renovation the exterior.
It was particularly important for us to preserve the charm of the old house. It was renovated sensibly and with good craftsmanship. For example, the entire walls and ceilings were freed from many layers of sillicate paint and were replastered with hand plaster. These surfaces were deliberately not painted over, creating a homey and pleasant appearance.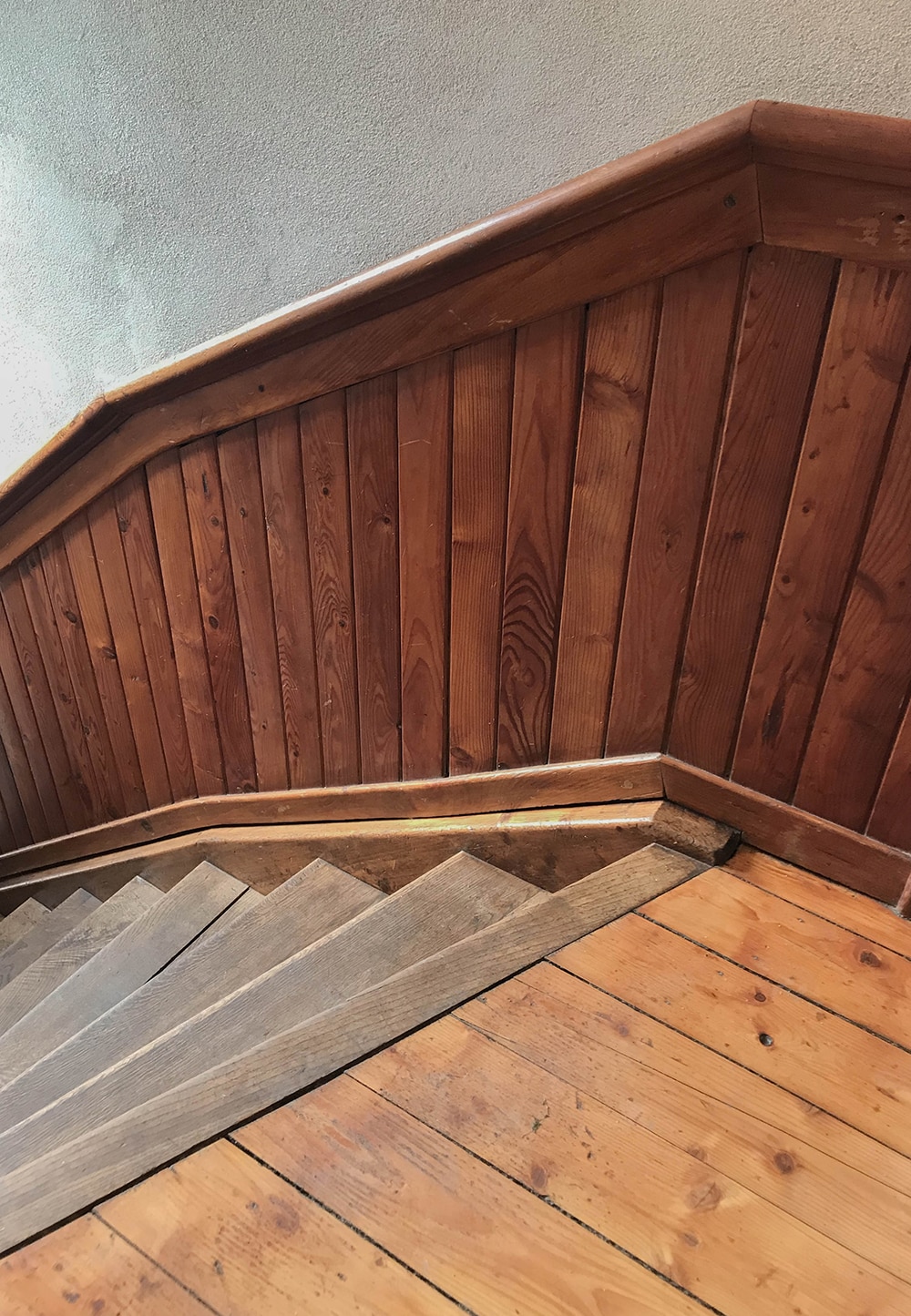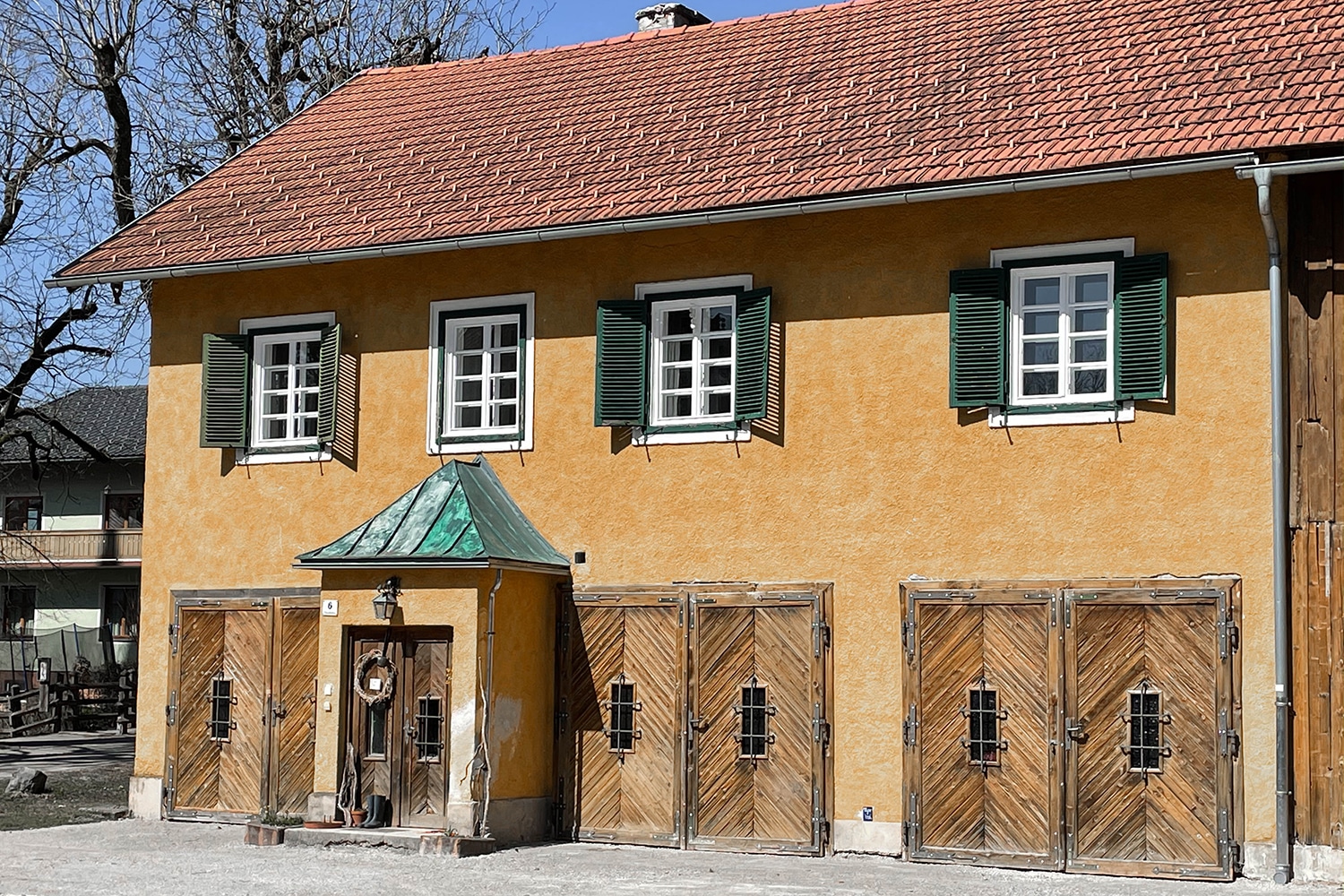 Project
Renovation of a residential house
Client
Foundation Edith Maryon, Schweiz
Location
Oberhofen 6, Oberhofen am Irrsee
GFA
2.800 m² - living area 110 m²
Photographer
Schwarzenbacher Struber Architekten