Municipal Council Natternbach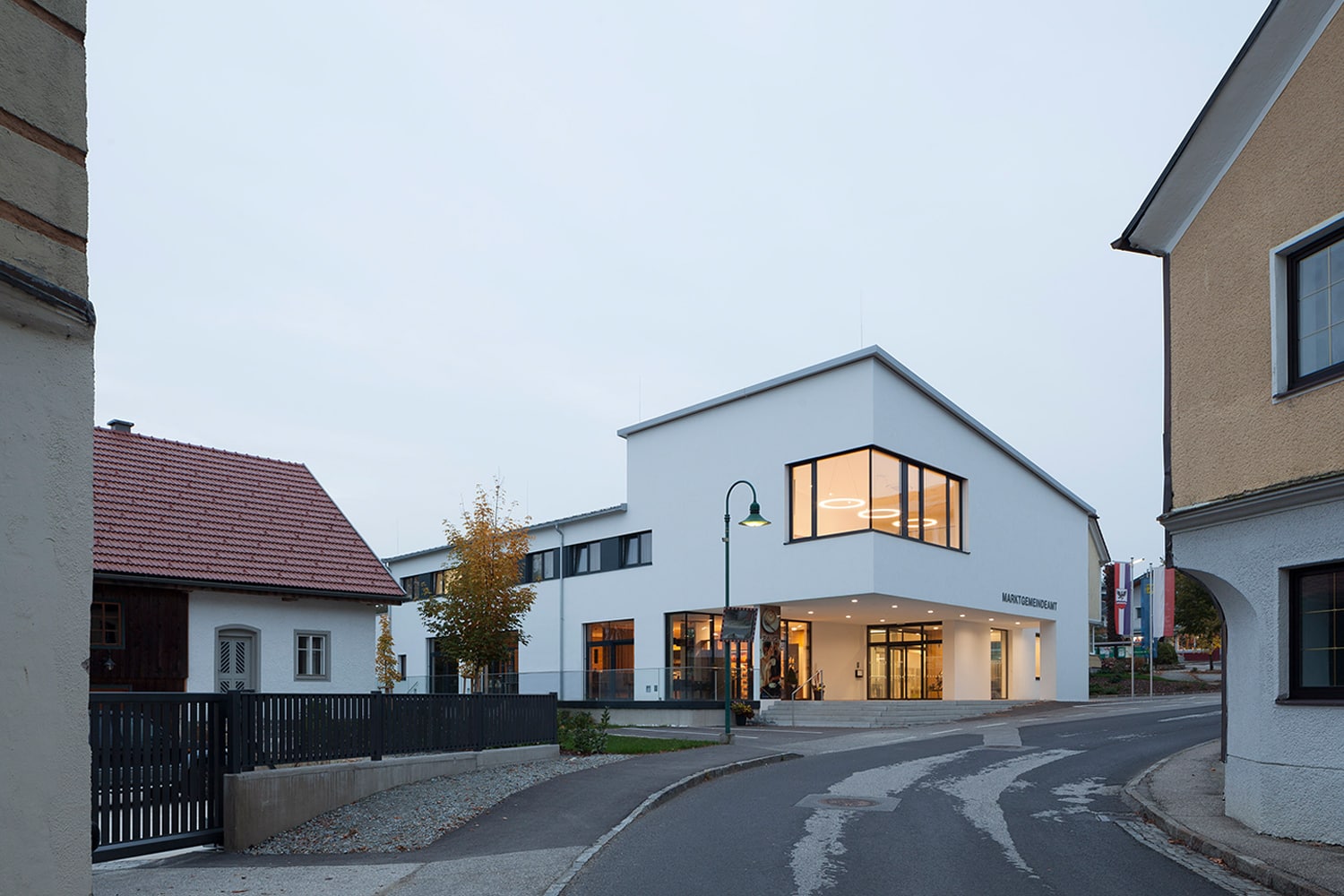 "
Everyday life
– get a bread roll, do business, sit on the terrace, play with children – all under one roof."
Excerpt from the explanatory report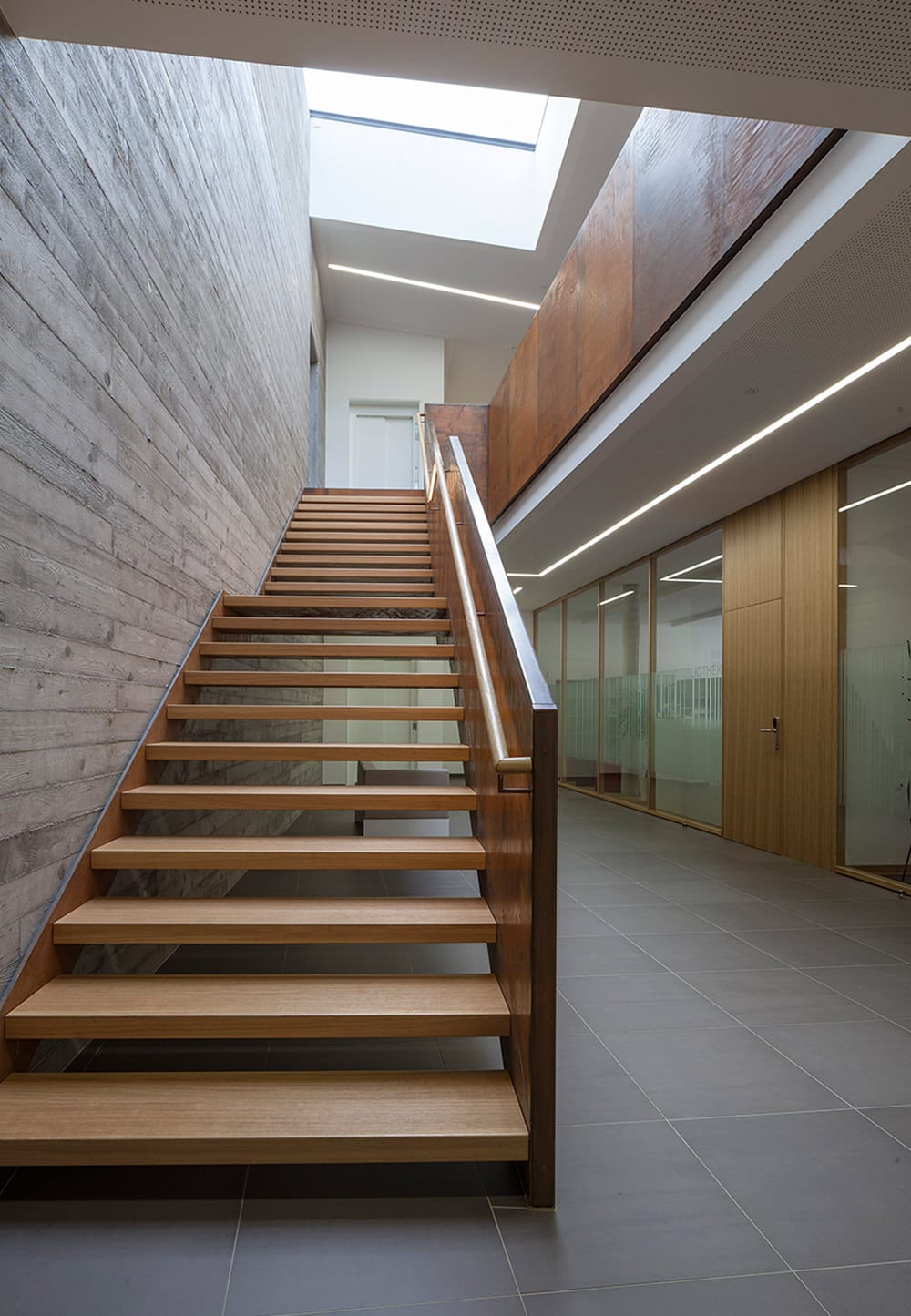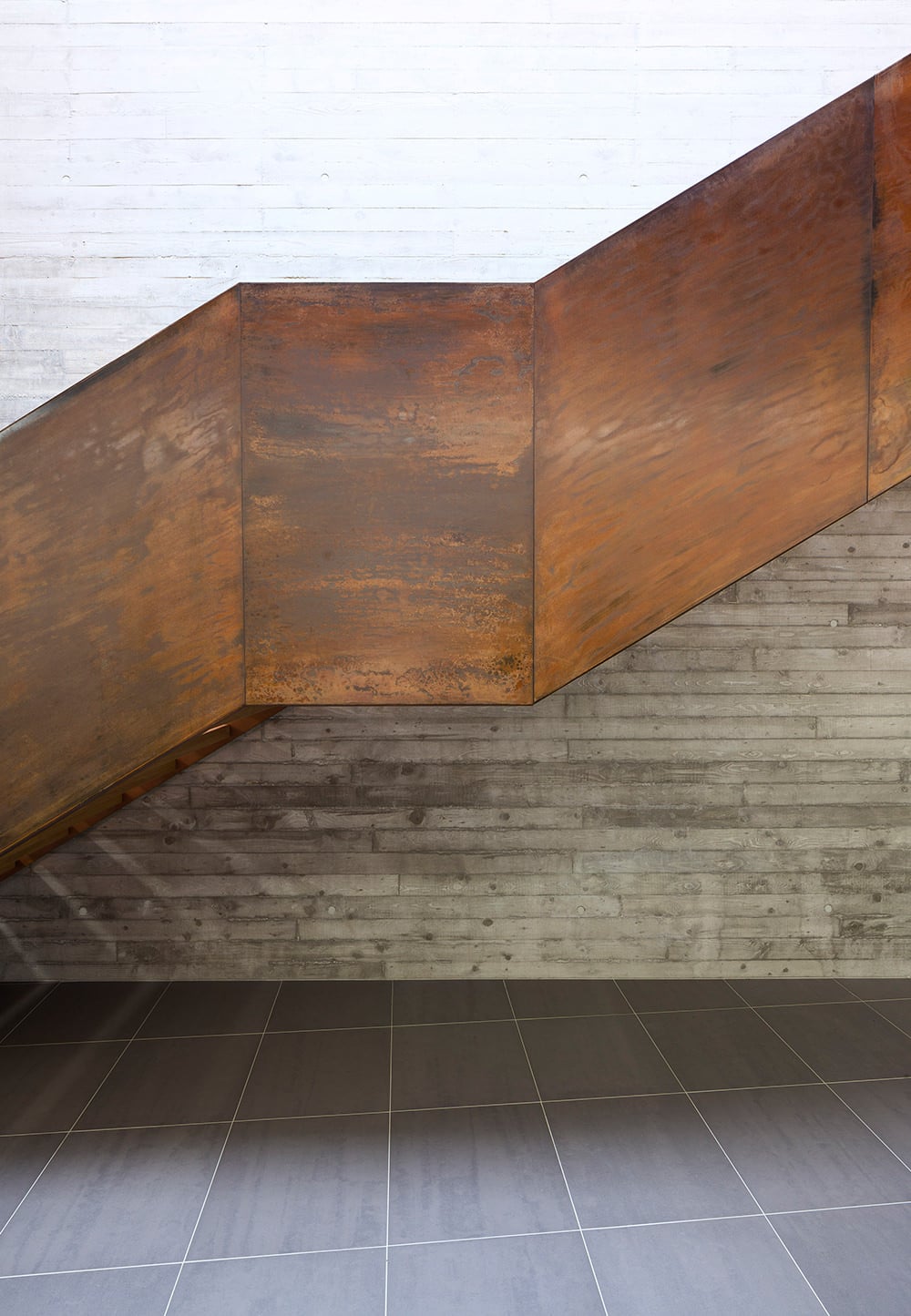 The free standing building position on the threshold by the roads is a characteristic of the smaller villages in Hausruckviertel. On one hand, the open spaces spanning between them merge into one another and, on the other hand, they form charming squares.
With the form and location of the community center, the design is continued, the space is pulled across the street and a spatial conclusion to the west adjacent green zone defined. In the elevated, overarching zone to the church and the inn, a covered podium for (music) performances is proposed.
The flow of the street is integrated creatively into the plaza, a "shared space" concept and can guarantee the traffic solution for everyday life.
Municipal office and café open with a spacious, covered entrance area and terrace to the square. The cantilevered meeting and wedding hall is a striking eye-catcher and landmark from both sides of the provincial road.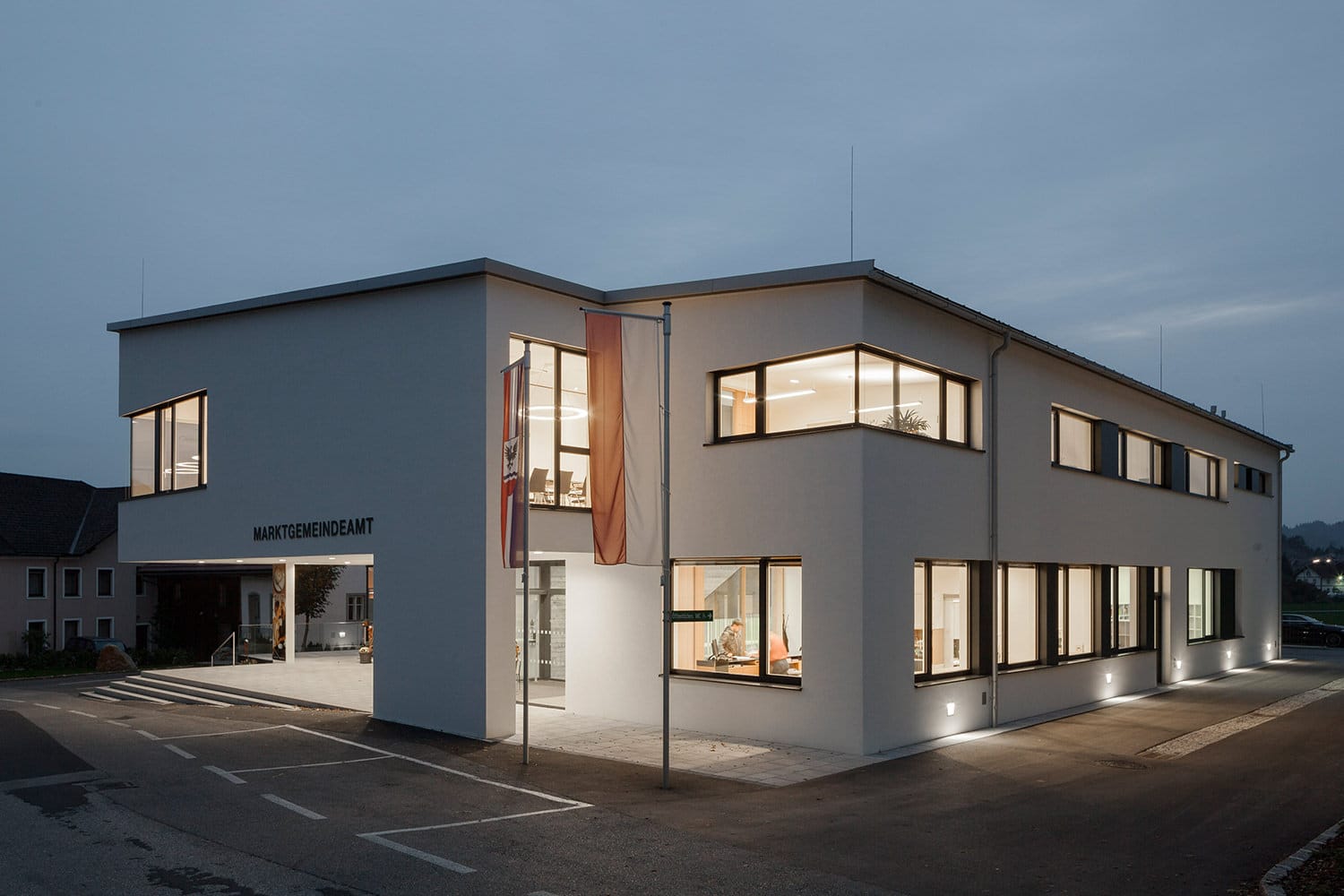 Project
New municipal council Natternbach
Achievement
1st Place | Competition 2012
Client
Marktgemeinde Natternbach
Location
Kirchenplatz 6, 4723 Natternbach
Civil Engineer
Schindelar ZT GmbH
Building Physicist
DI Eduard Böhm
Mechanical Engineer
GF Consulting eU
Electrical Engineer
GF Consulting eU
Photographer
Rudolf Strobl