Parent-Baby-Center Salzburg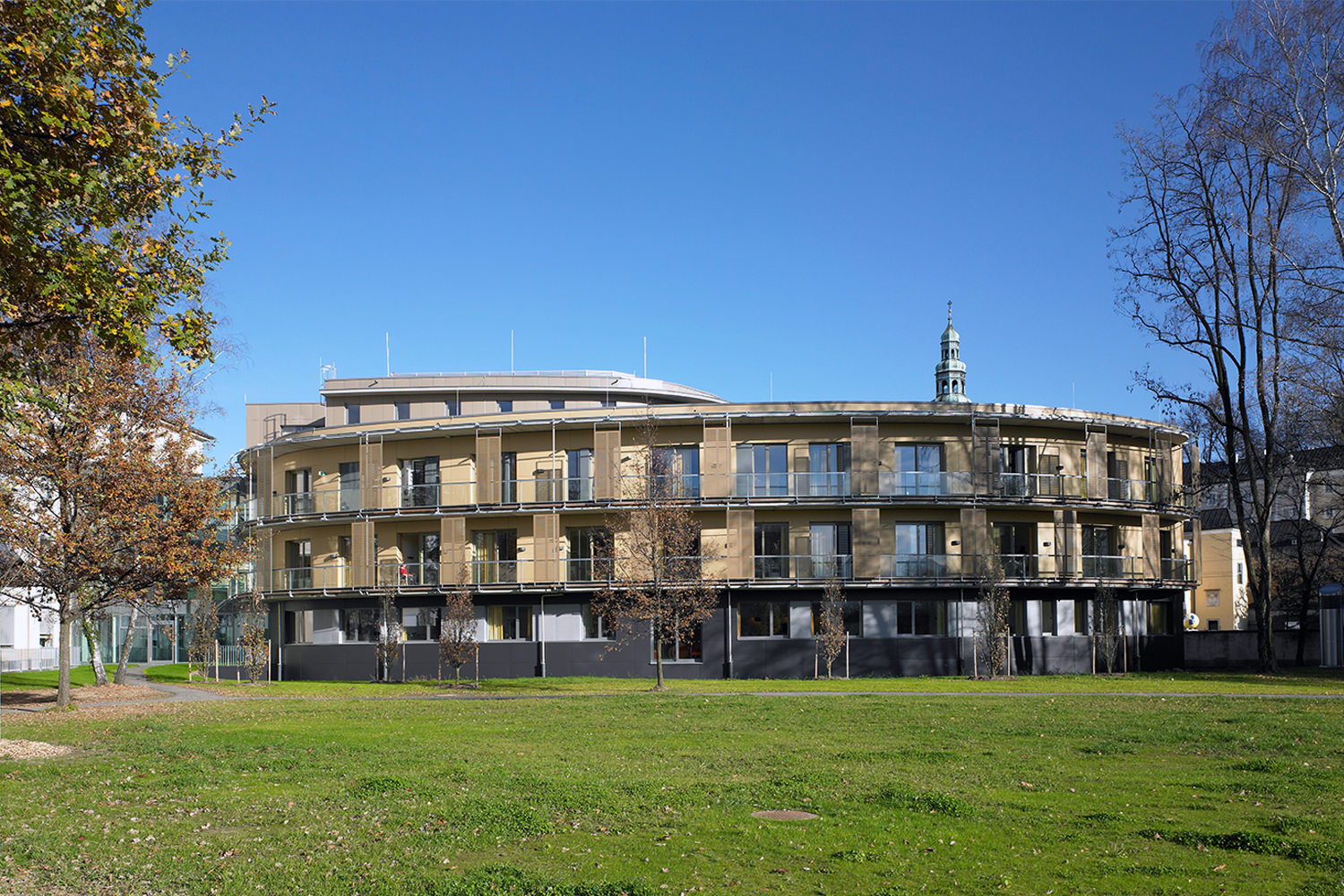 "Parent and Child Center should be be build as a nest in the treetops, which offers liberating views from Aiglhof to Untersberg and Staufen."
Excerpt from the project description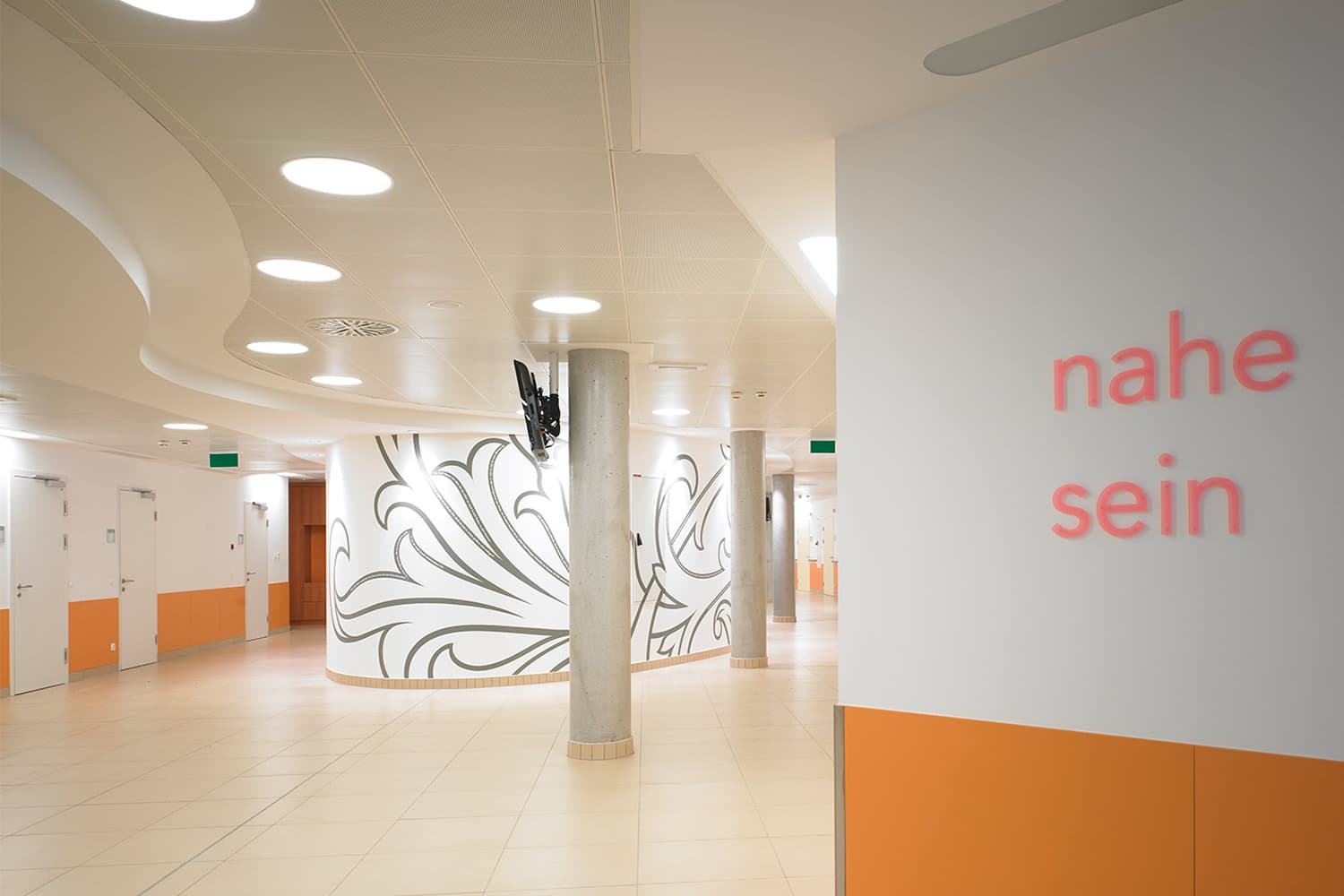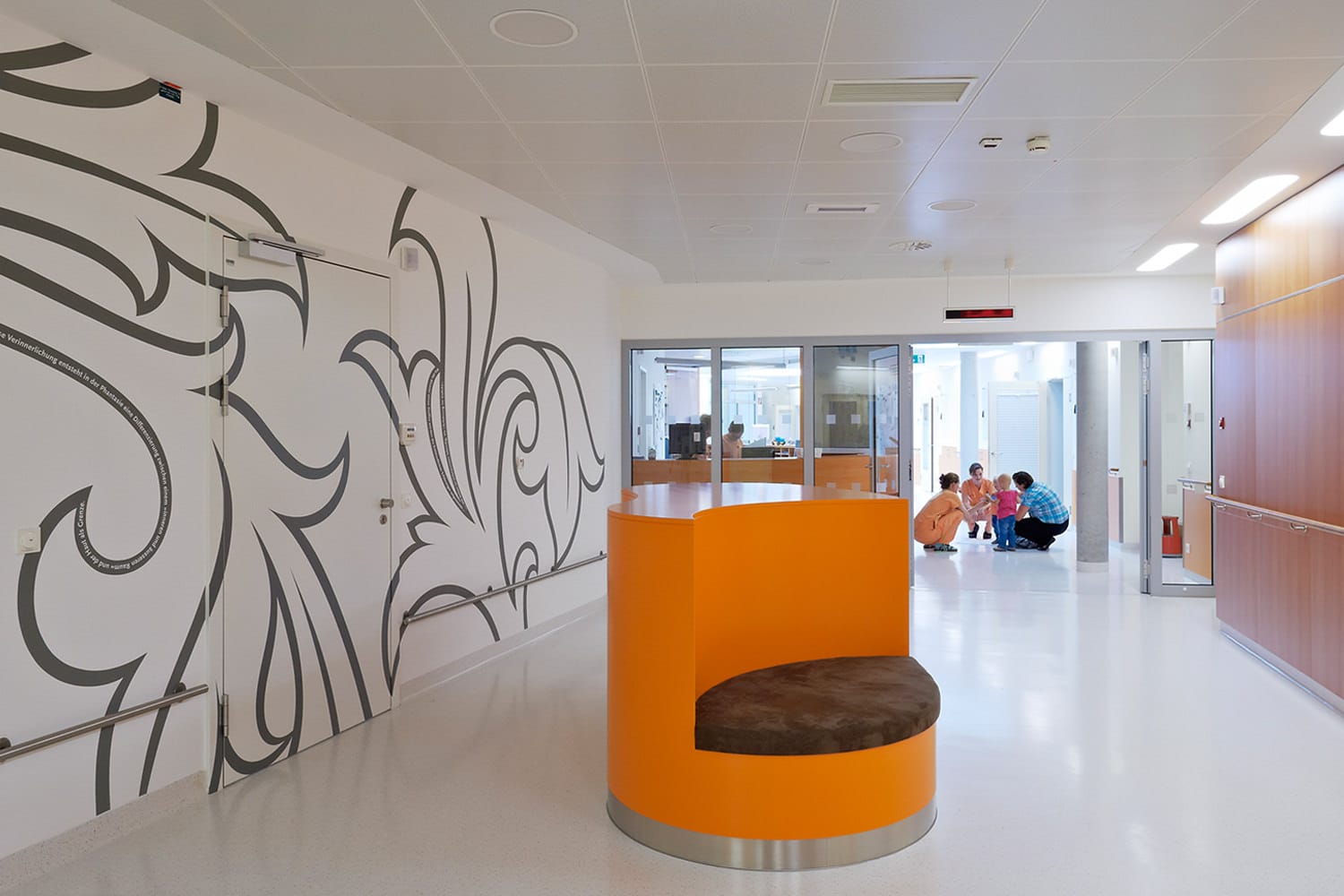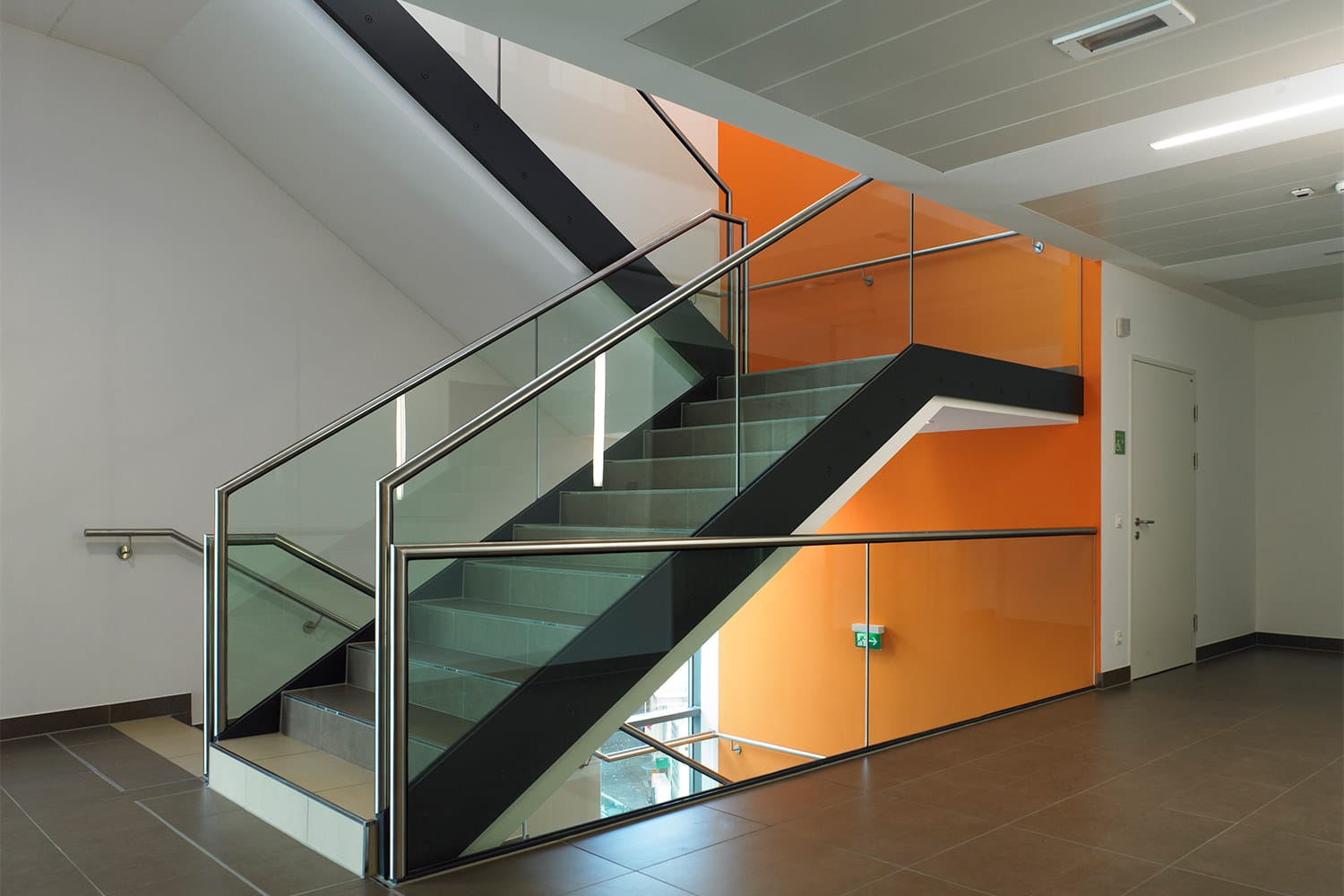 The Parent-Baby-Center is placed at a special location in the St. Johann Hospital: between the green of the park and protected by the lush trees, it nestles in its surroundings and offers – as if it were a nest in the Treetops – a magnificent view from Aiglhof to Untersberg and Staufen. The existing gynecology clinic is a short distance away and connected with a glass corridor.
The new center is designed to the principles of providing a development-promoting environment for premature babies and to provide security and well-being. To achieve a friendly and familiar space, essential elements were used in the design-careful coordination of daylight and artificial light, materials and colours.
The State-of-the art life saving technology is always on hand, but visually as far in the background as possible. The scenery of the park helps to reduce the stress of patients, families and the staff. The special curved shape is both derived from the space constraints of the site and also the hospitals wish to be able to monitor as much of the hospital floor as possible from the central care station. The egg shape was not only compact and an economical solution, but is also symbolic; it conveys the need for protection, security and well-being as a whole.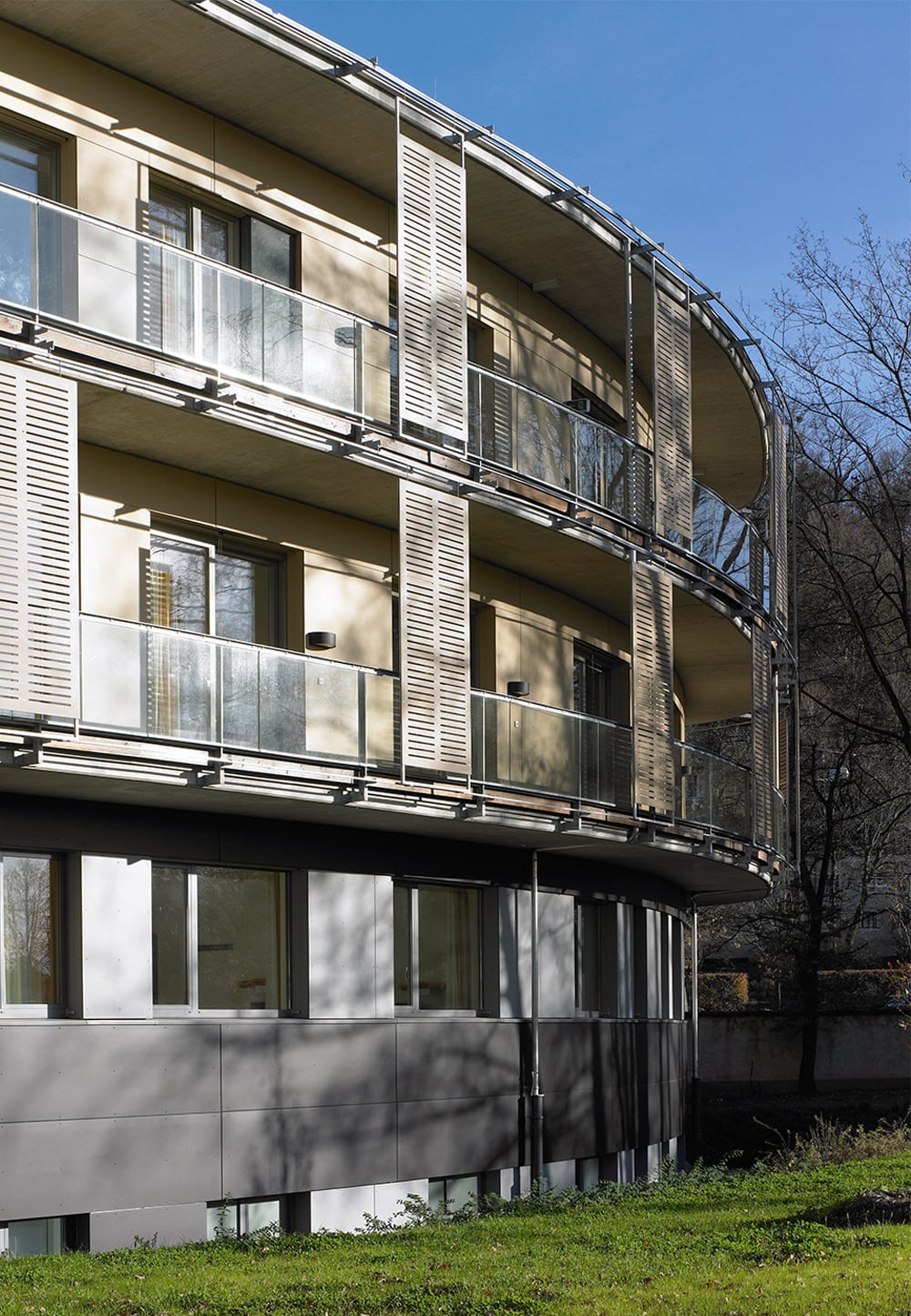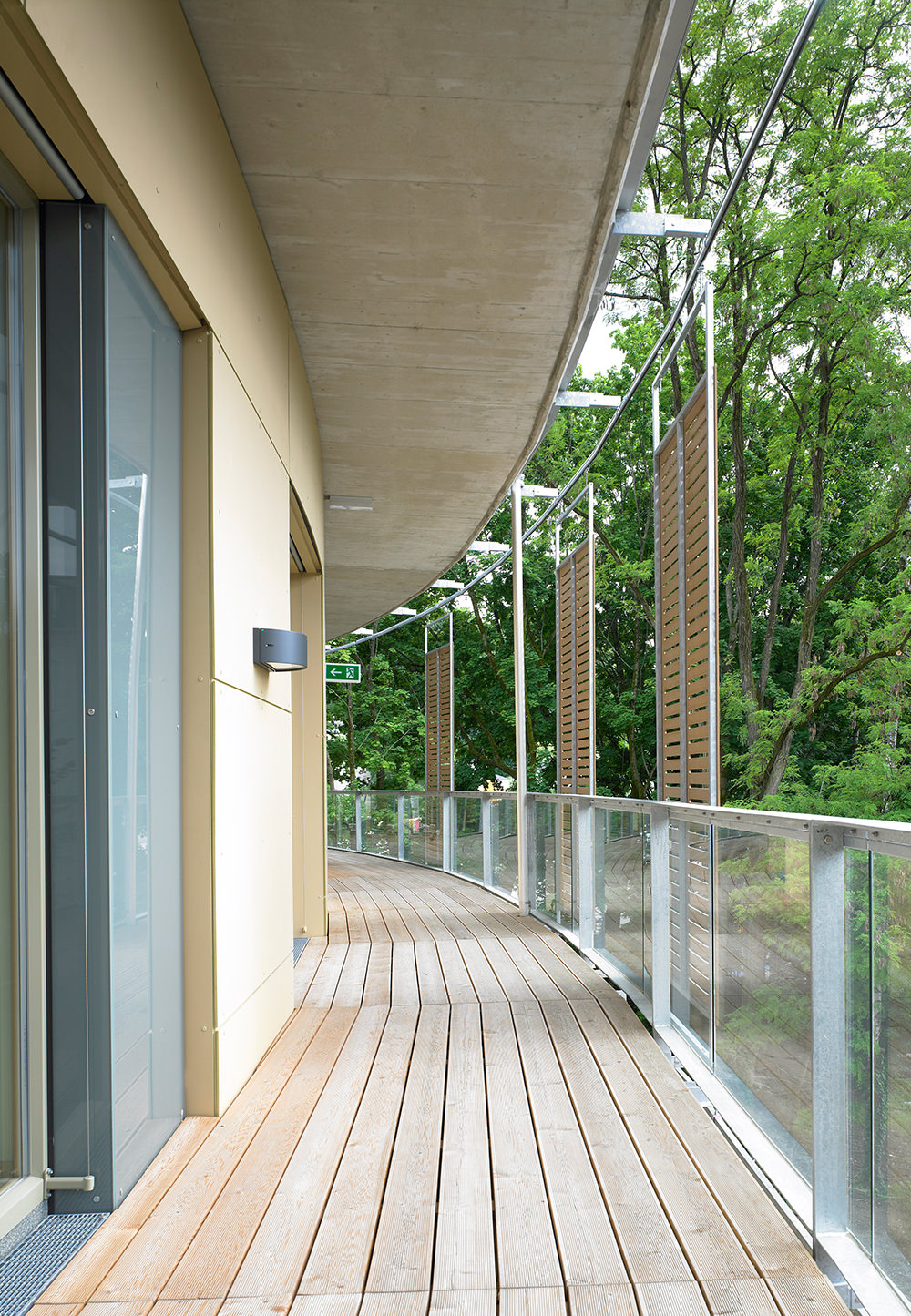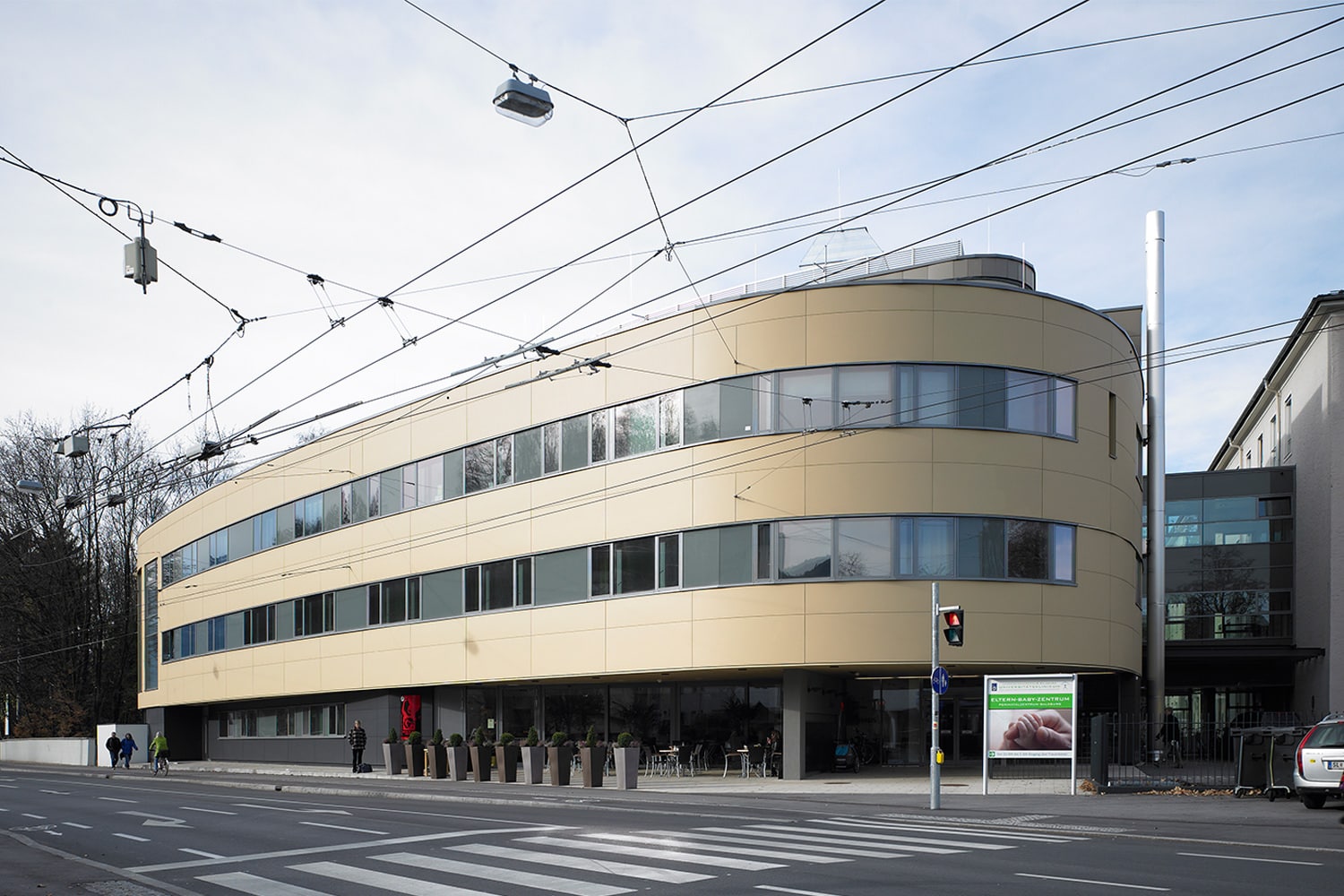 Project
Parent-Baby-Center Salzburg
Achievement
1st Place | Competition 2004
Client
Gemeinnützige Salzburger Landeskliniken Betriebsg.m.b.H.
Location
Müllner Hauptstraße 48, 5020 Salzburg
Civil Engineer
Spirk & Partner ZT GmbH
Building Physicist
teamgmi Ingenieurbüro GmbH
Mechanical Engineer
TB Günther Topf GmbH | Karres TB GmbH
Electrical Engineer
Ing. Gerhard Tabakoff
Photographer
Josefine Unterhauser
Others
Medical engineering - Clinic Facility Management GmbH