Berchtesgadner Straße | 2nd Place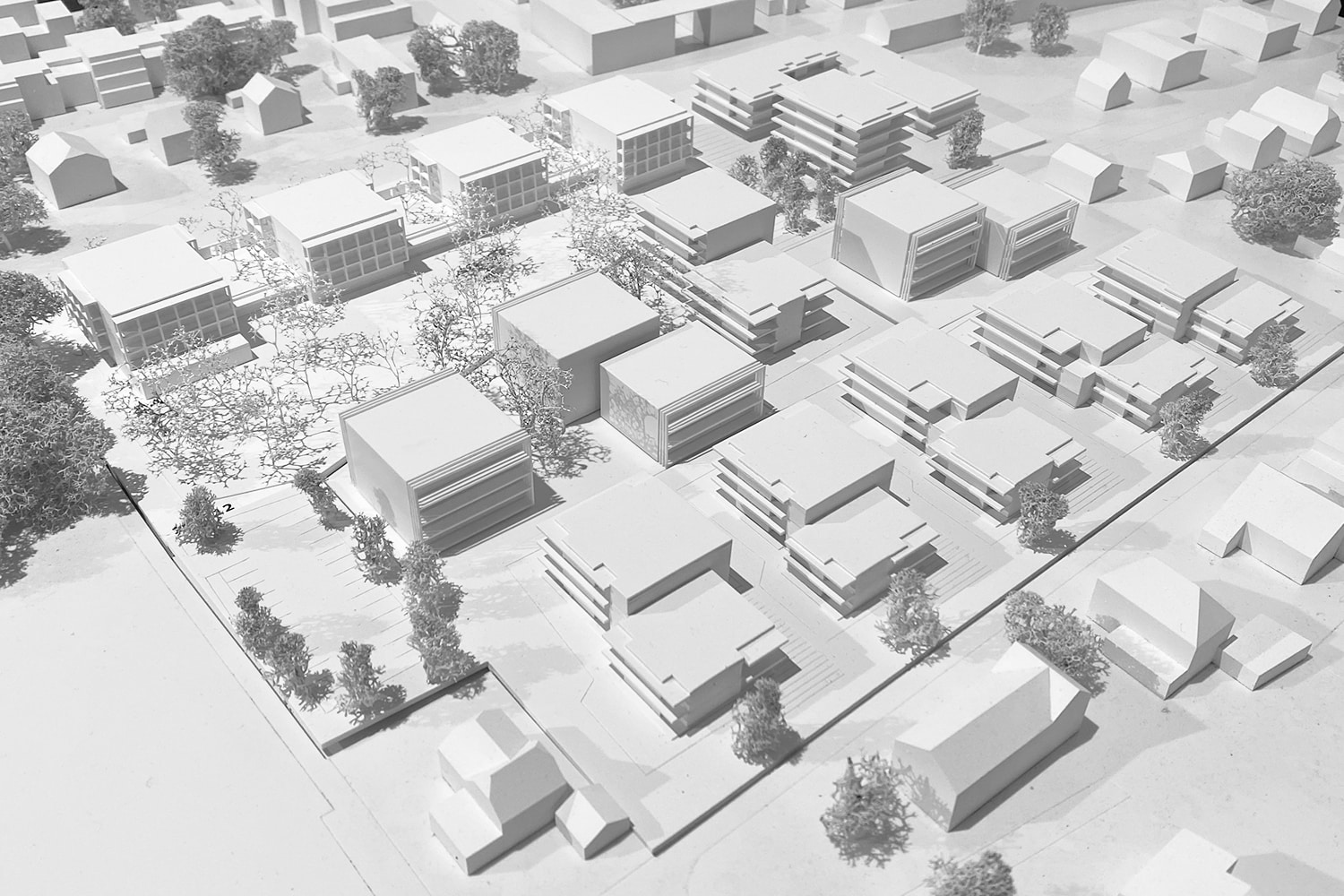 "We are also curious to see how much greener the facades will grow in in the future, because the presented "balcony shelf" with the vertical wooden slats really is a climbing aid – and at the same time serves as a privacy screen."
– Excerpt from the project description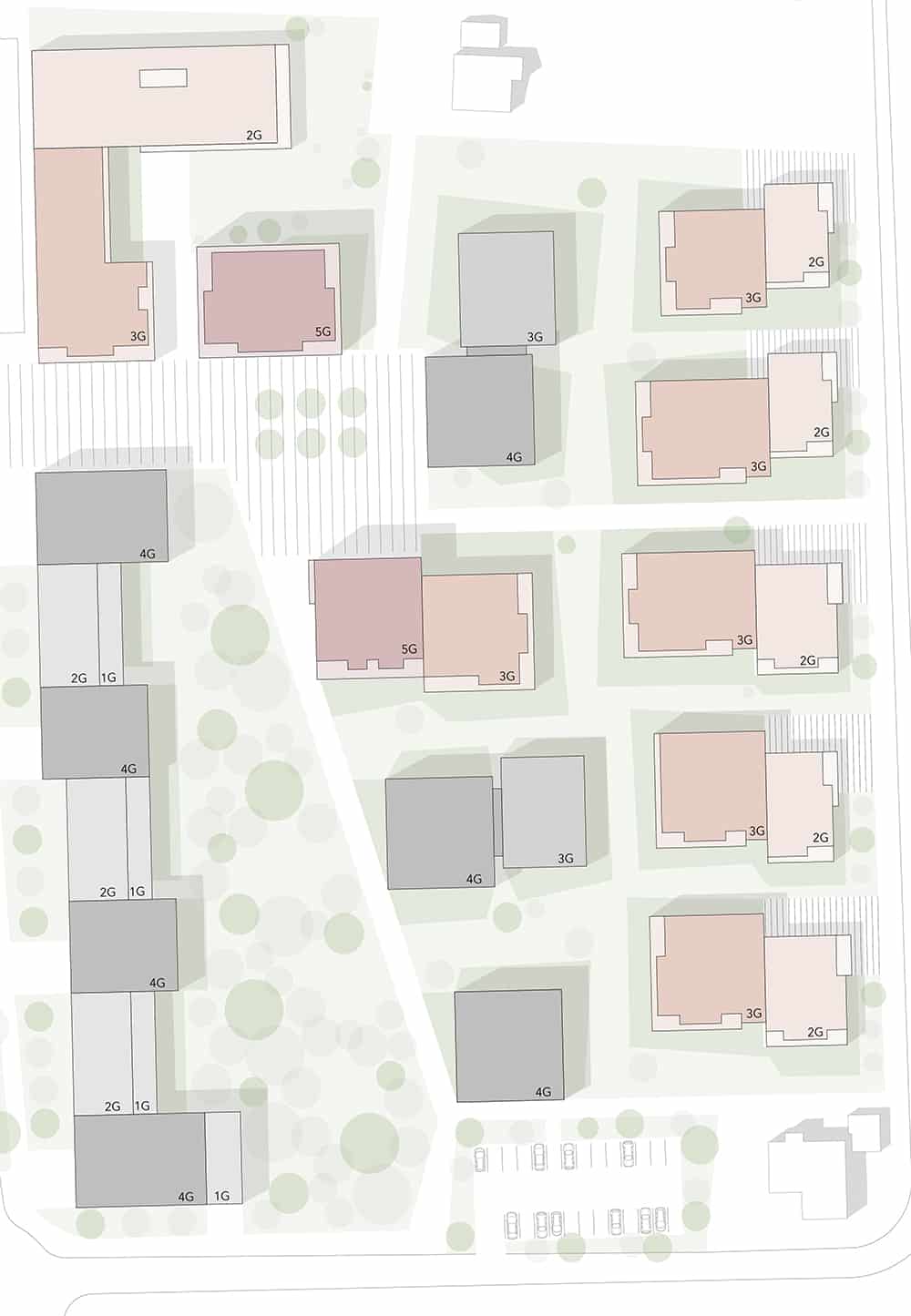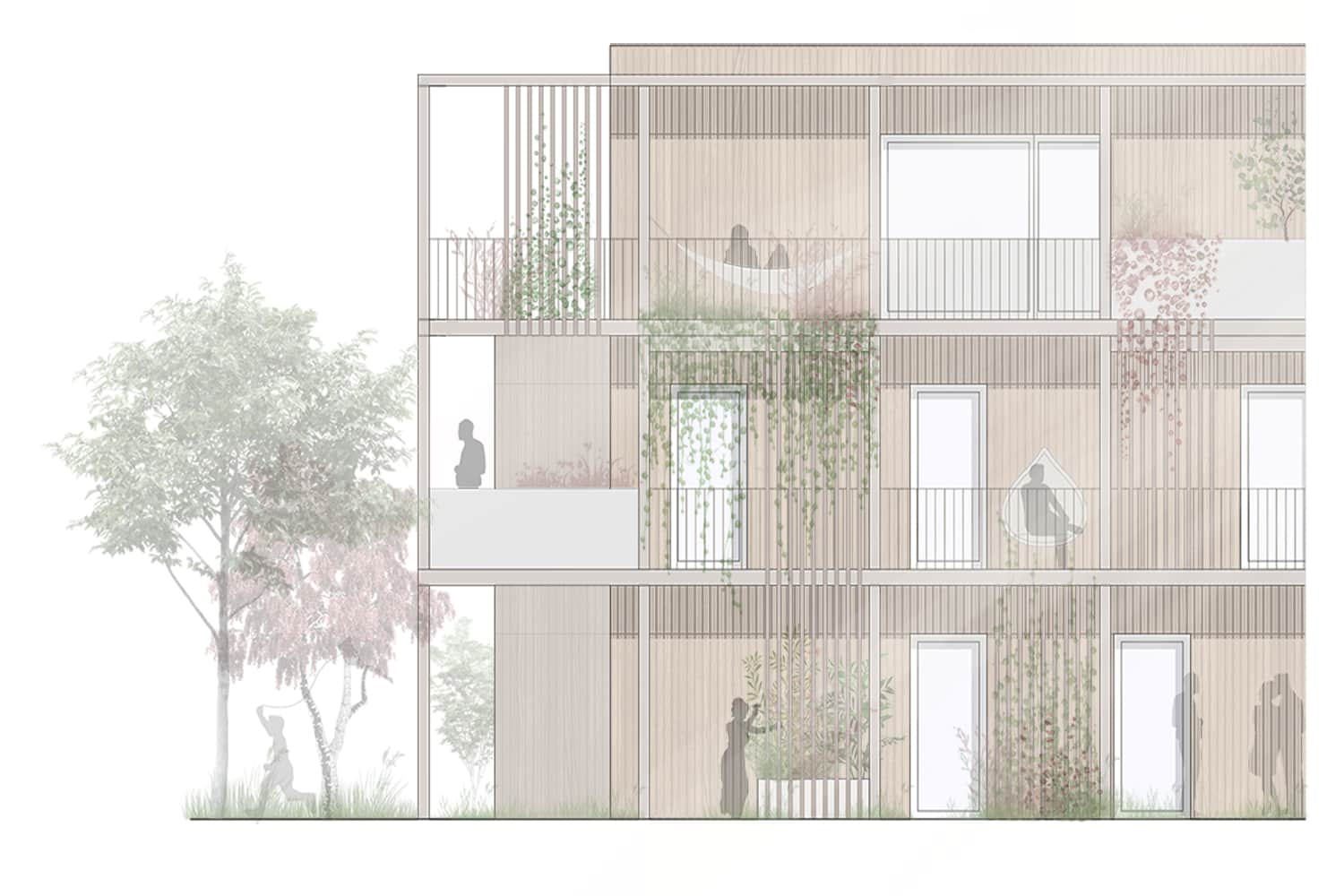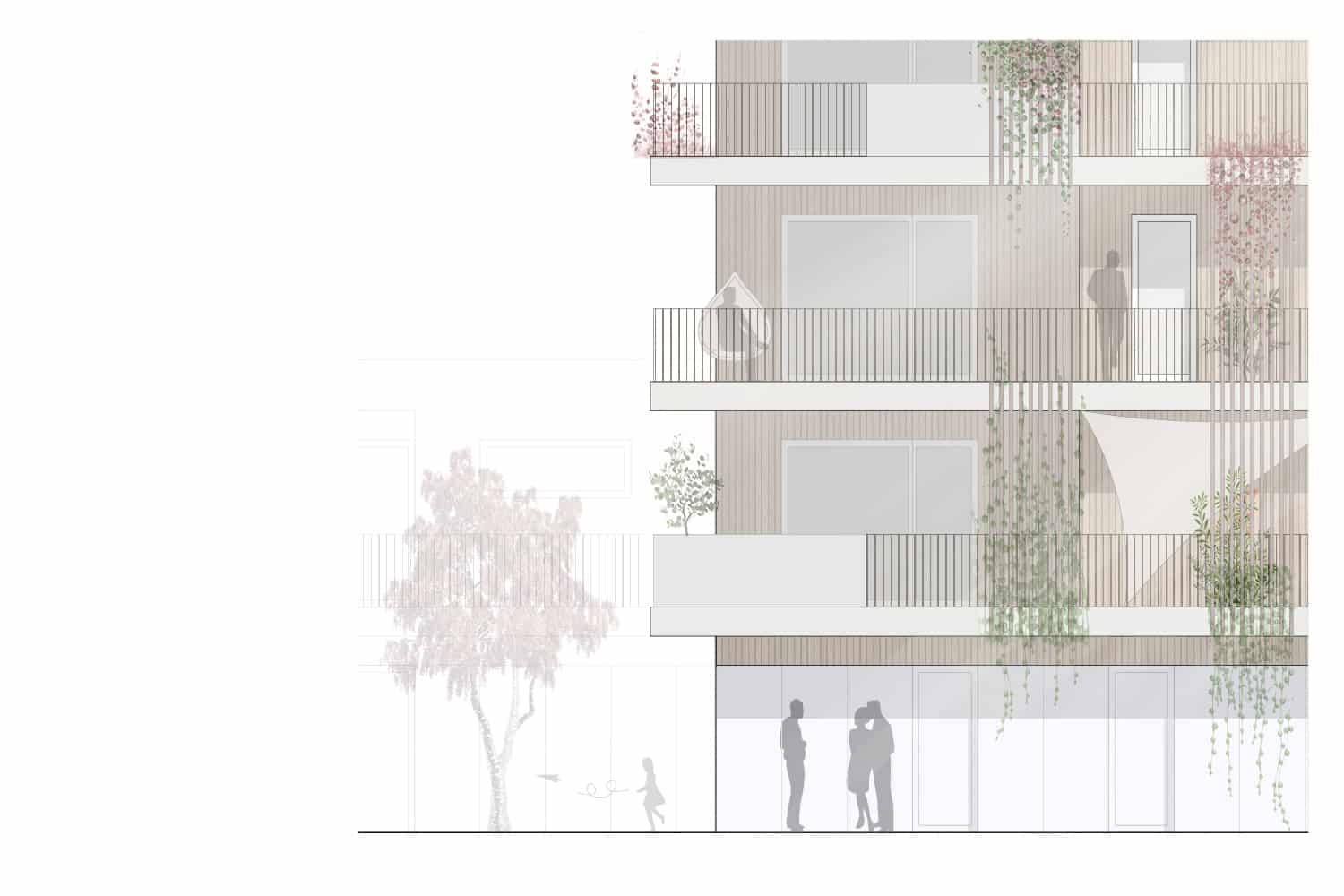 Interview with a future resident:
"Most of the time I ride my bike, because the spacious and bright bike room on the ground level right next to the entrance is just comfortable – the space in front of it is big enough for the neighbour to patch his tyre and for kids to make friends with those who have been living in Gneisfeldstraße for a while.
We like the apartment very much because it is very easy to furnish, despite the inexpensive living space, and we get sunlight from two sides. The cut-in corner terrace is very comfortable to sit on, and since the neighbor's terrace is also protected by a building recess, you have the feeling of being really private in your own outdoor space. The fact that there is a narrow balcony for the plants, some kitchen herbs or even for hanging up the laundry is what really makes our houses special.
The ground floor apartments also have a private garden. Not everyone has to love gardening – but the fact that we have a common roof terrace with raised beds gives the apartments on the upper floors even more value.
We know that our house would be even more environmental as a pure timber construction, but to have good sound insulation in the so-called "wood hybrid construction" through the concrete ceiling still gives a good feeling – and low heating costs due to the highly insulated wooden exterior walls.
In two minutes on foot to the kindergarten, to the doctor, to the bus or to the forest, by bike to the city: If there was a good offer for "car-sharing", maybe half of the underground parking spaces would be enough – that would really be an efficient step to make our living even cheaper!"