School Center Abtenau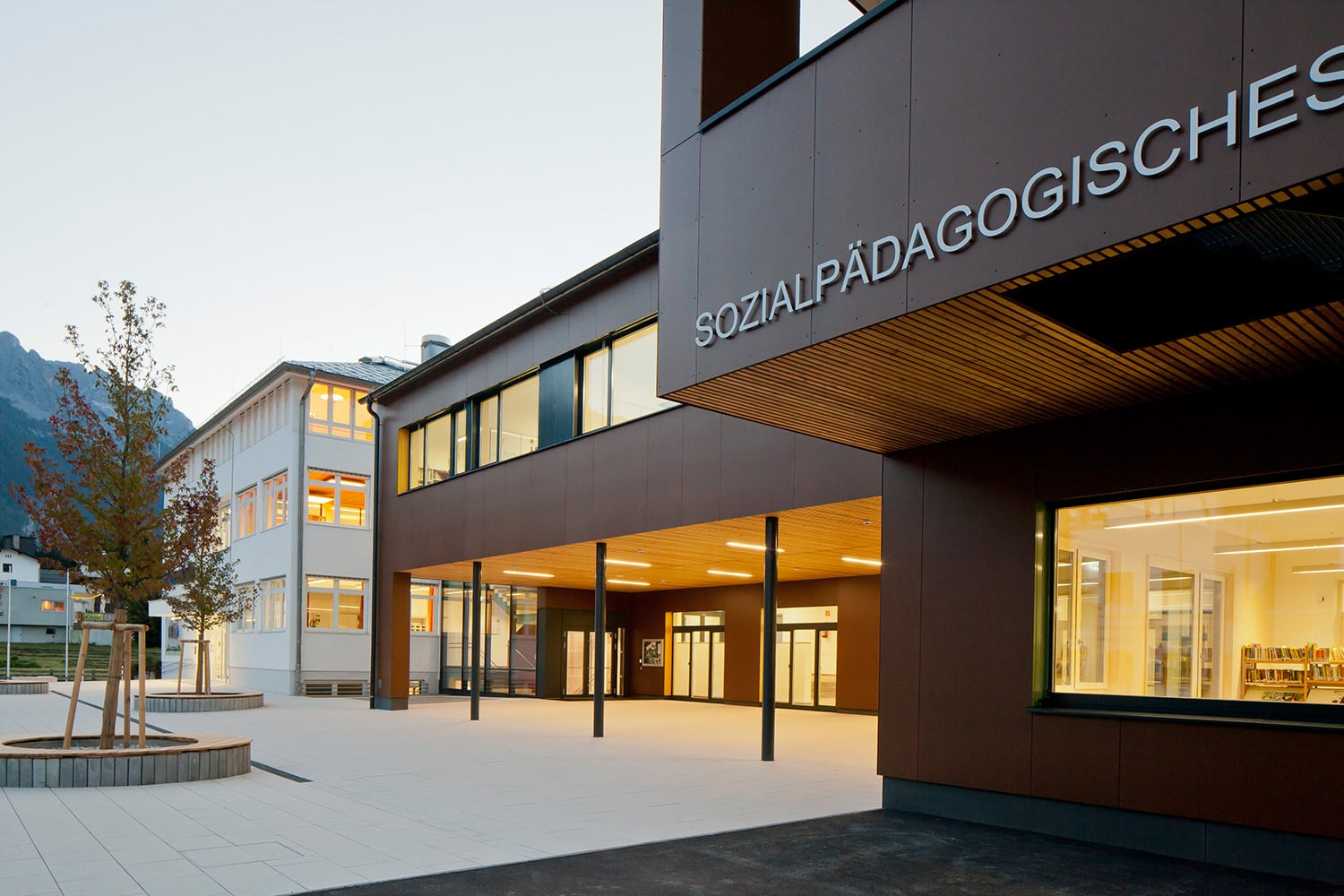 "… with sliding doors spring can be brought in … "
Explanatory report from the competition protocol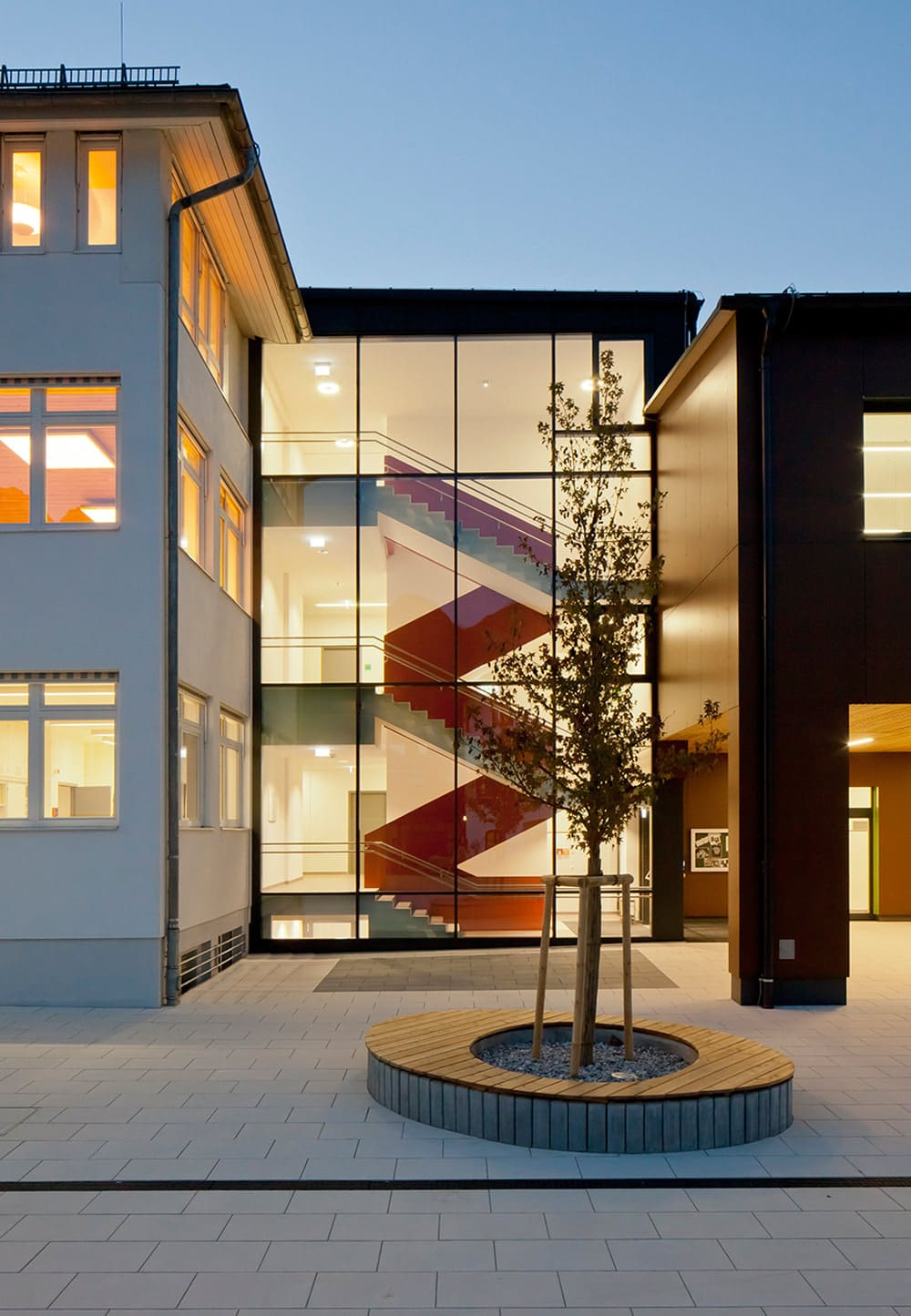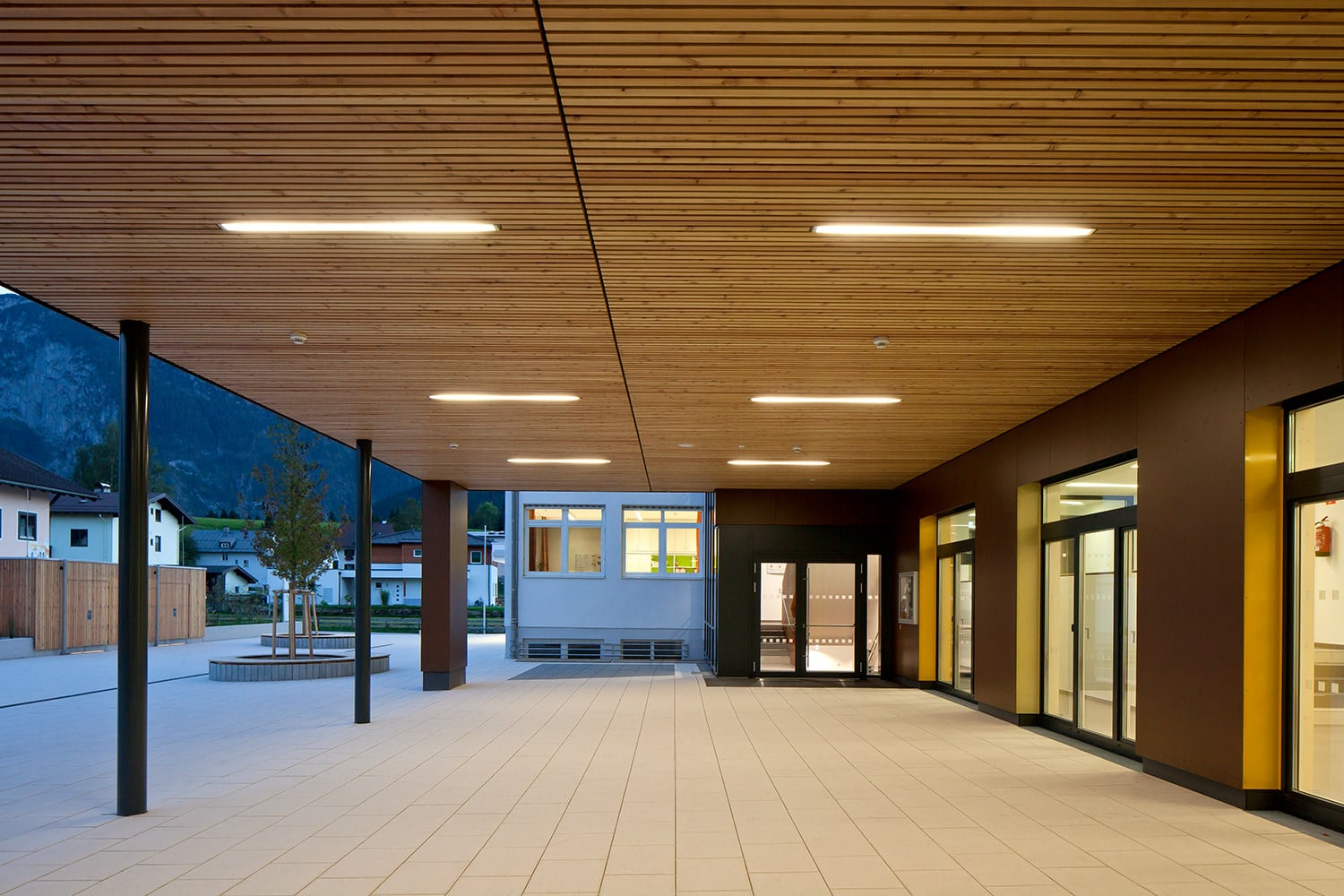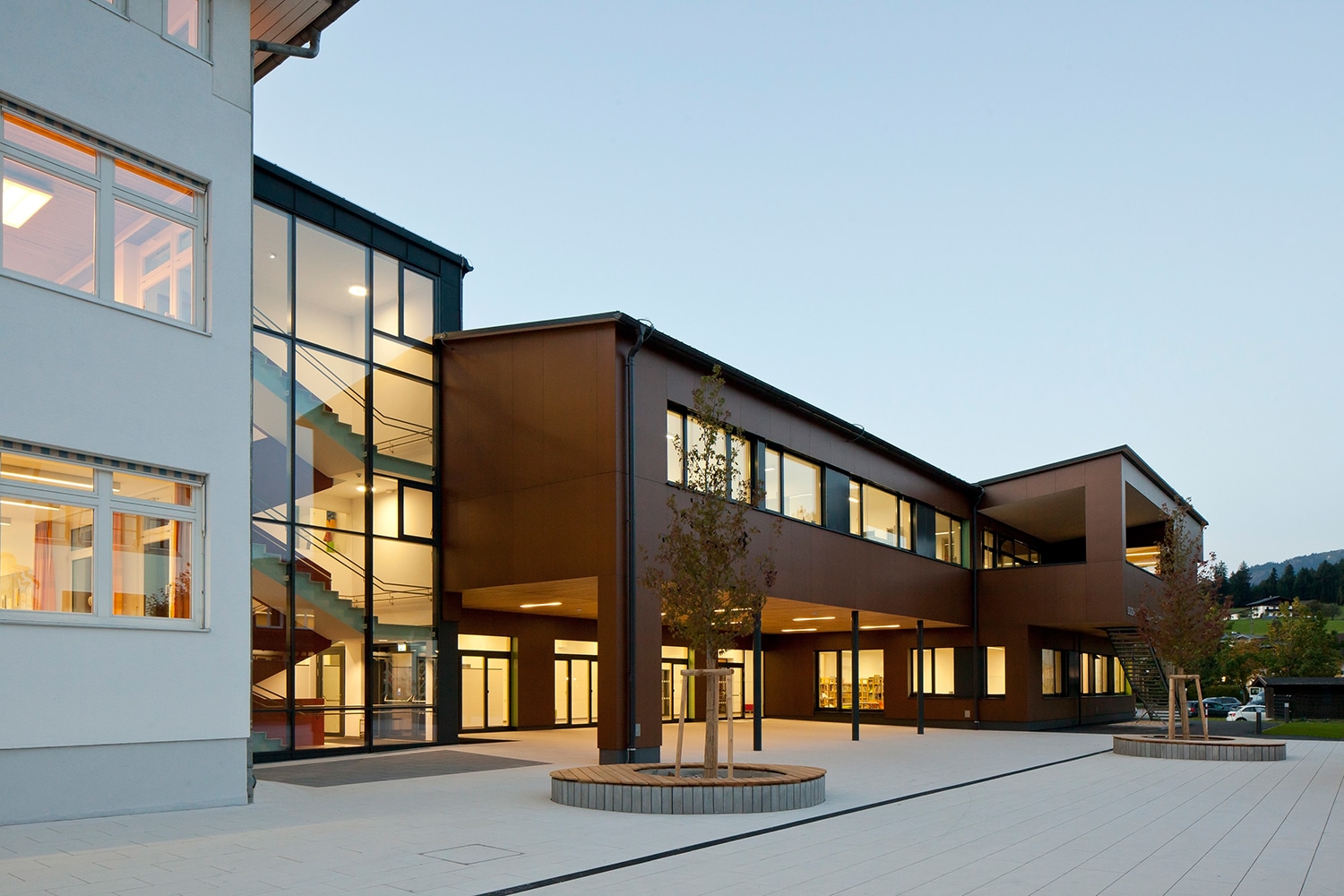 The building defines a protected schoolyard, which is clearly separated from the parking lot. The cantilever of the upper floor gives a spacious covered entrance zone for the SPZ as well as for the external entrance to the gym, which leads across the foyer of the common areas.
The extension is designed in a lightweight timber construction; this is based on the existing massive static axes of the ground floor and requires minimal disruptions in the locker rooms.
The interior design intention of the SPZ takes places along a logical axis, which is illuminated from the roof. The axis widens into an inner' 'village square' around which all classrooms are grouped, building on the contemporary pedagogical concepts, with upgrading the movement flow and break areas to multifunctional usable (learning) zones.
The 'village square' opens again to a covered terrace, with its sliding doors where spring can be brought in and during winter the controlled terrace space is then used as big free play area.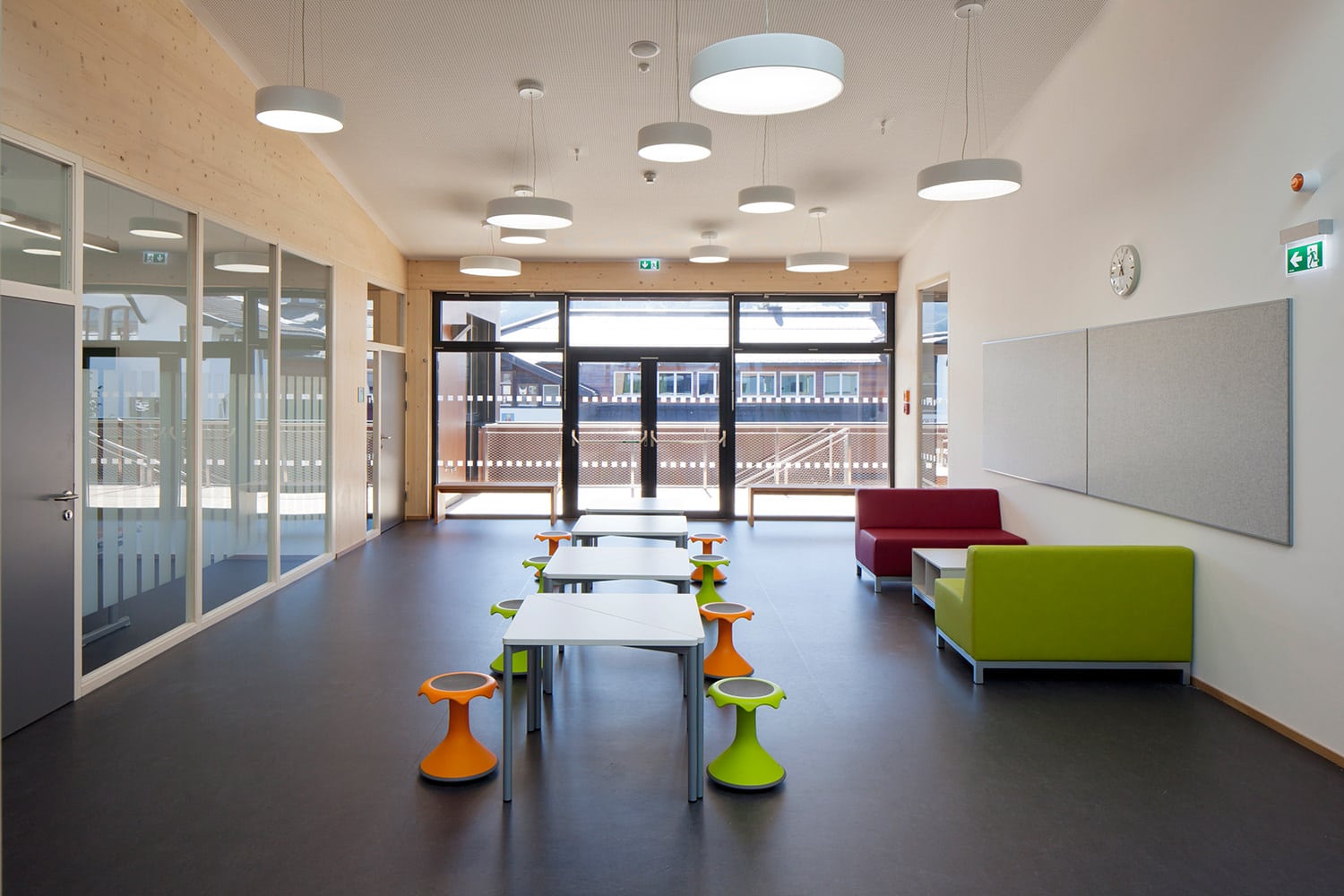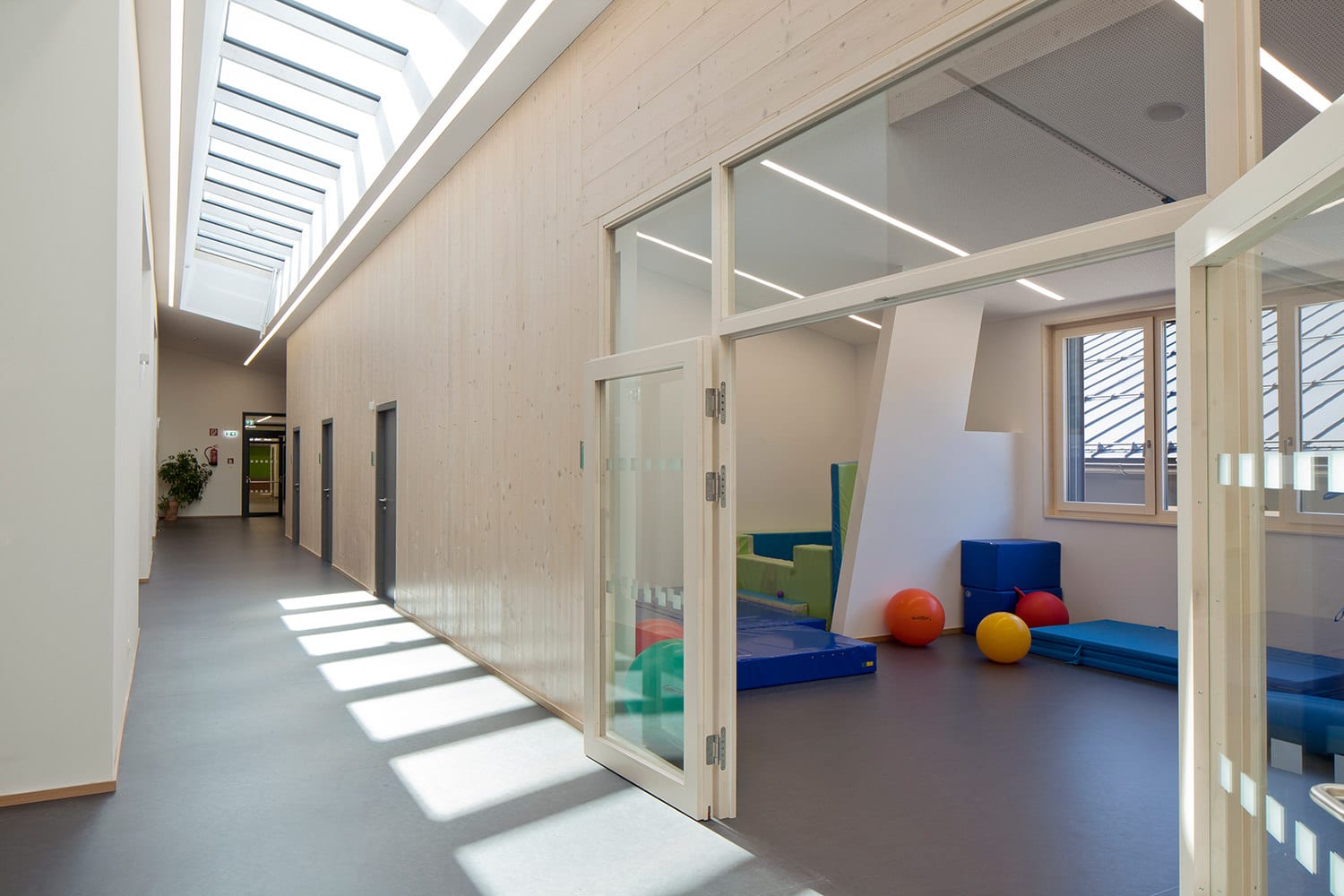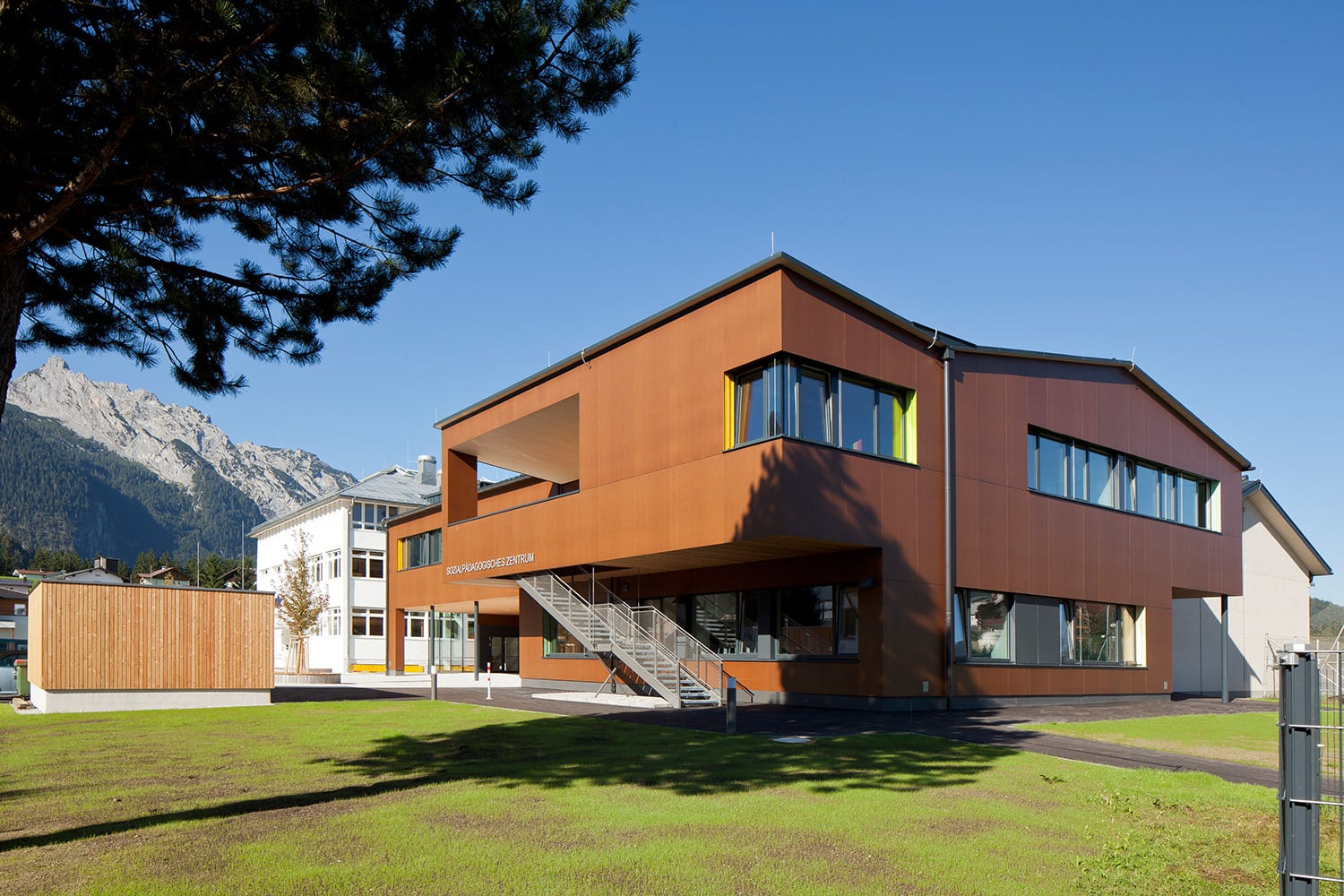 Project
Extension of the existing school centre
Achievement
1st Place | Competition 2013
Client
Marktgemeinde Abtenau
Location
Markt 205, 5441 Abtenau
Civil Engineer
DI Josef Koppelhuber | GDP ZT GmbH
Building Physicist
ZI-Arge DI Lukas & Graml
Mechanical Engineer
Ing. Edhofer GmbH
Electrical Engineer
Pücher Planungs GmbH
Photographer
Andrew Phelps