Secondary School Abtenau I 1st Place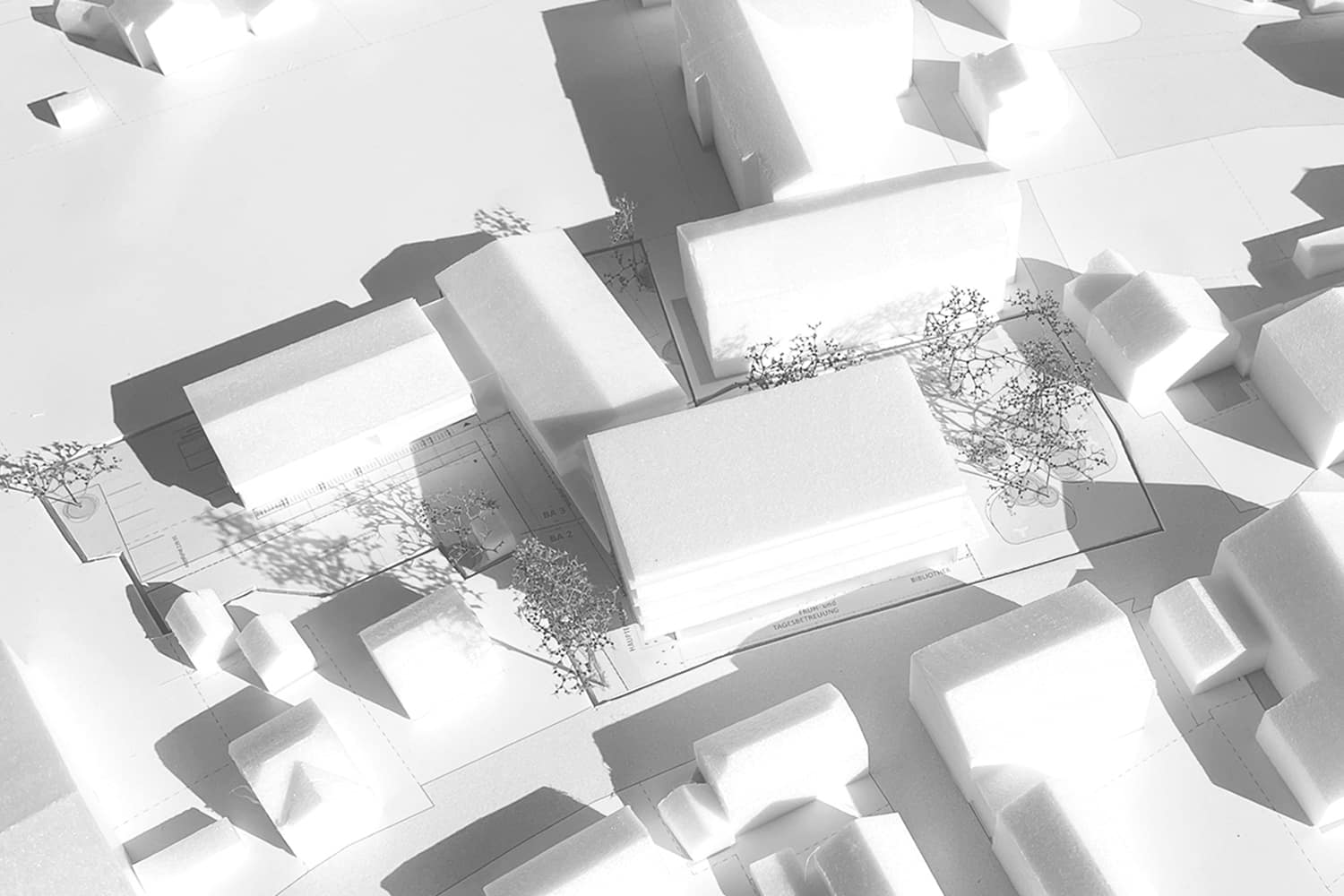 "The architectural image follows the construction."
Excerpt from the project description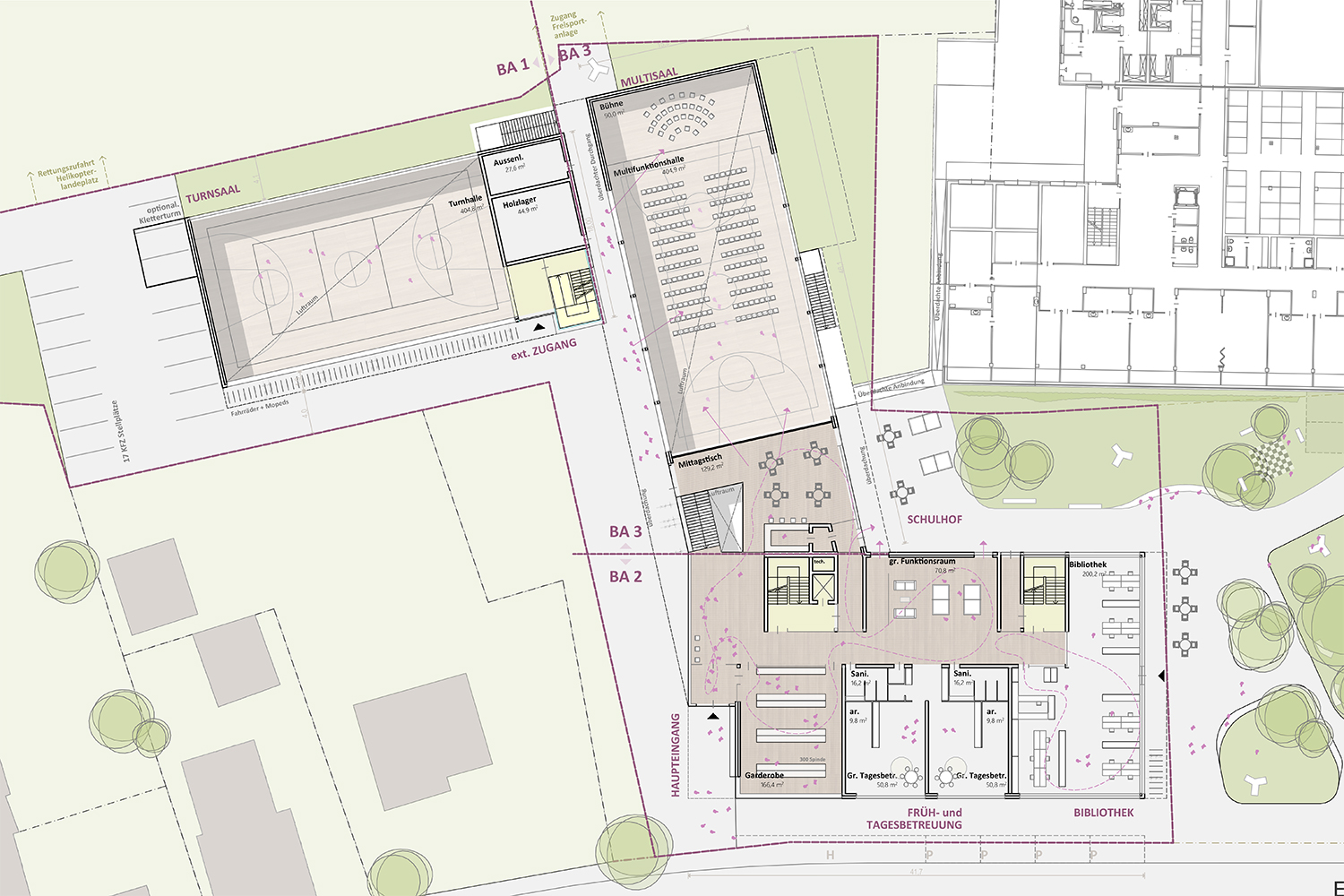 The ground floor of the building is divided into a "coming and going" area for everyday school life and a library that is open to the public. The library opens onto a forecourt. The small park, which was previously only used by a few benches, will be upgraded to an attractive public space between the school and the retirement home.
Above it is the classic "core school", administration and classes. The two class clusters on the floor are each accessed independently of each other by their own stairwell. The group rooms are located between the core classes, open up to the spacious learning island and can be used flexibly.
The creative cluster and the science and music cluster are located in the building above the gym. Complemented by two terraces where teaching and playing can take place.
The 4-storey building is designed as a hybrid timber construction. The lowered halls are built in reinforced concrete solid construction, the floor above in timber construction.
The form of the building structure develops conclusively from the economic construction and the technical framework conditions. The architectural image follows the logic of the construction. Wood conveys the ecological claim on the facades and enhances the atmosphere of the rooms on the inside.