Senior Citizen's Home Itzling House 3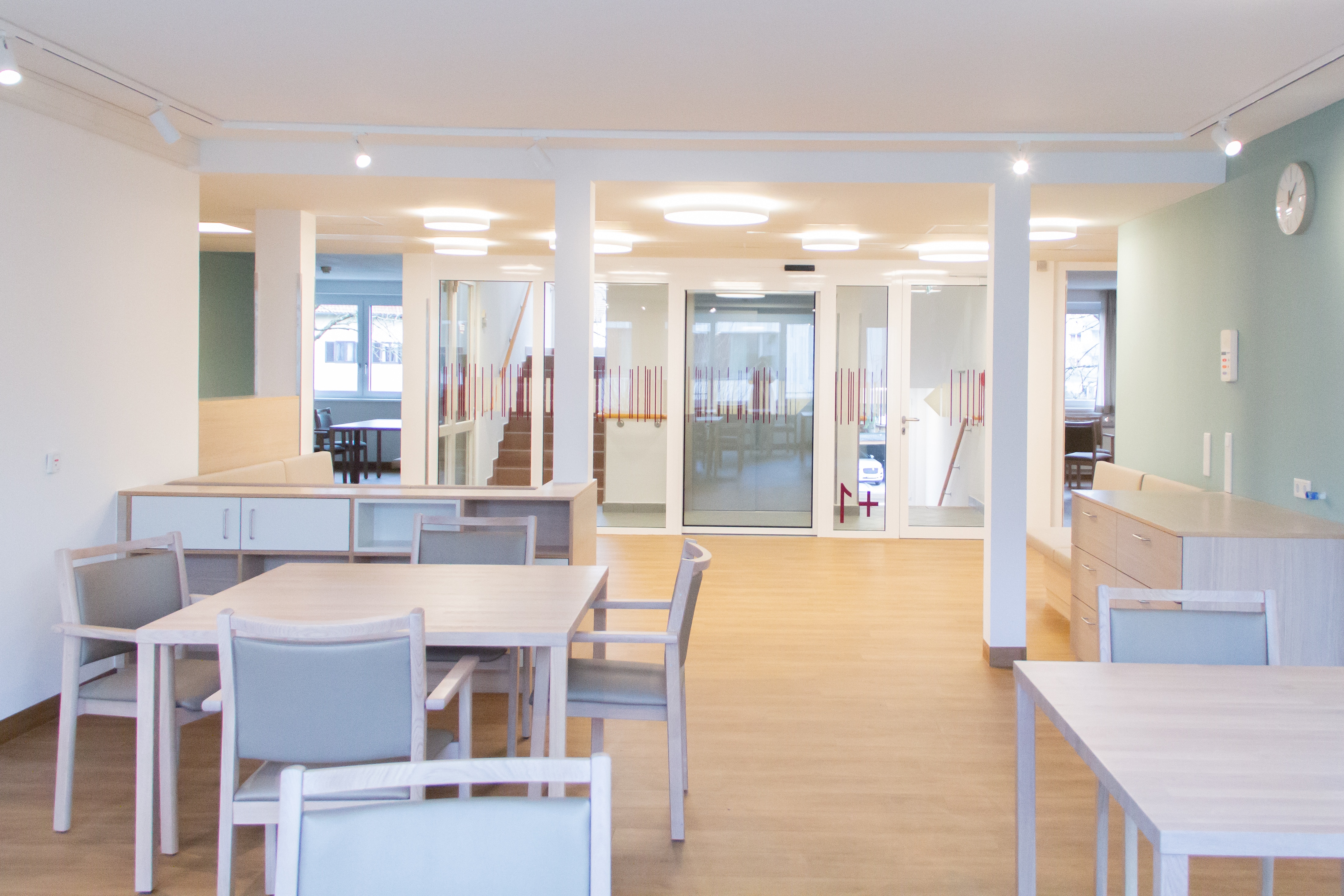 In the complex of the retirement home Itzling, opposite the house "Rauchenbichl" newly built by us, house 3 was renovated and rebuilt. The building has 3 full floors with 12 rooms each and an attic with 6 rooms – a total of 42 rooms with 60 beds – a central corridor with a central staircase and for fire protection reasons, in the course of the renovation, an escape staircase was installed at each end.
In the center of each floor there is a bright and friendly common area with benches, tables and chairs, a TV niche, and shelves for games and other items. These areas are designed to invite residents to linger. On the top floor, there are three seating niches with accesses to the roof terrace.
The color concept was developed specifically for the residents and provide a feel-good atmosphere. The calm, soft and harmonious colors used become darker from the bottom to the top floors, and the niches by the room doors have different shades of color. These differences in color help residents find their way around and divide the corridors into pleasant color zones. The escape stairs, as well as the railings of the balconies, have the same shade of red to match the "Rauchenbichl" house.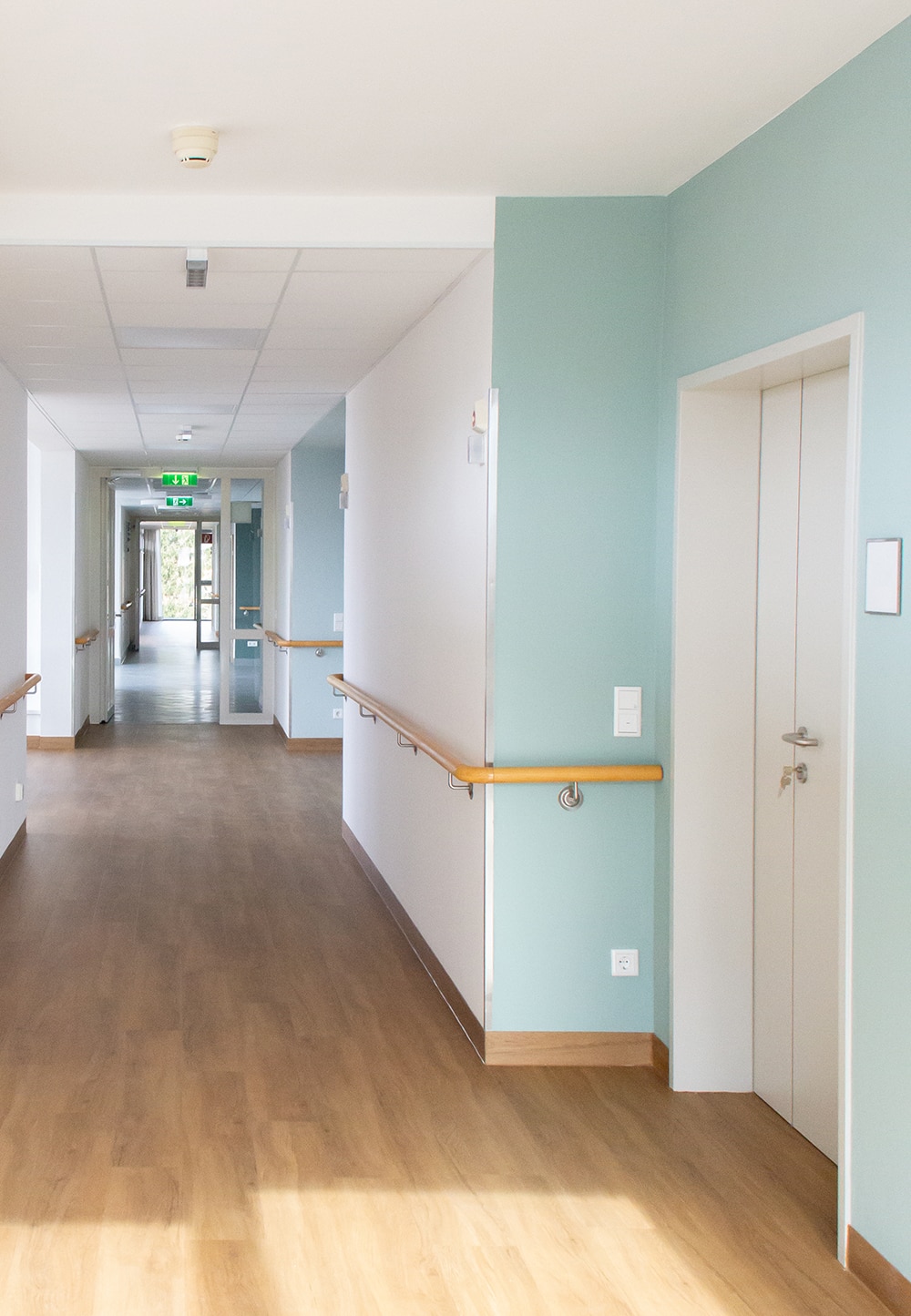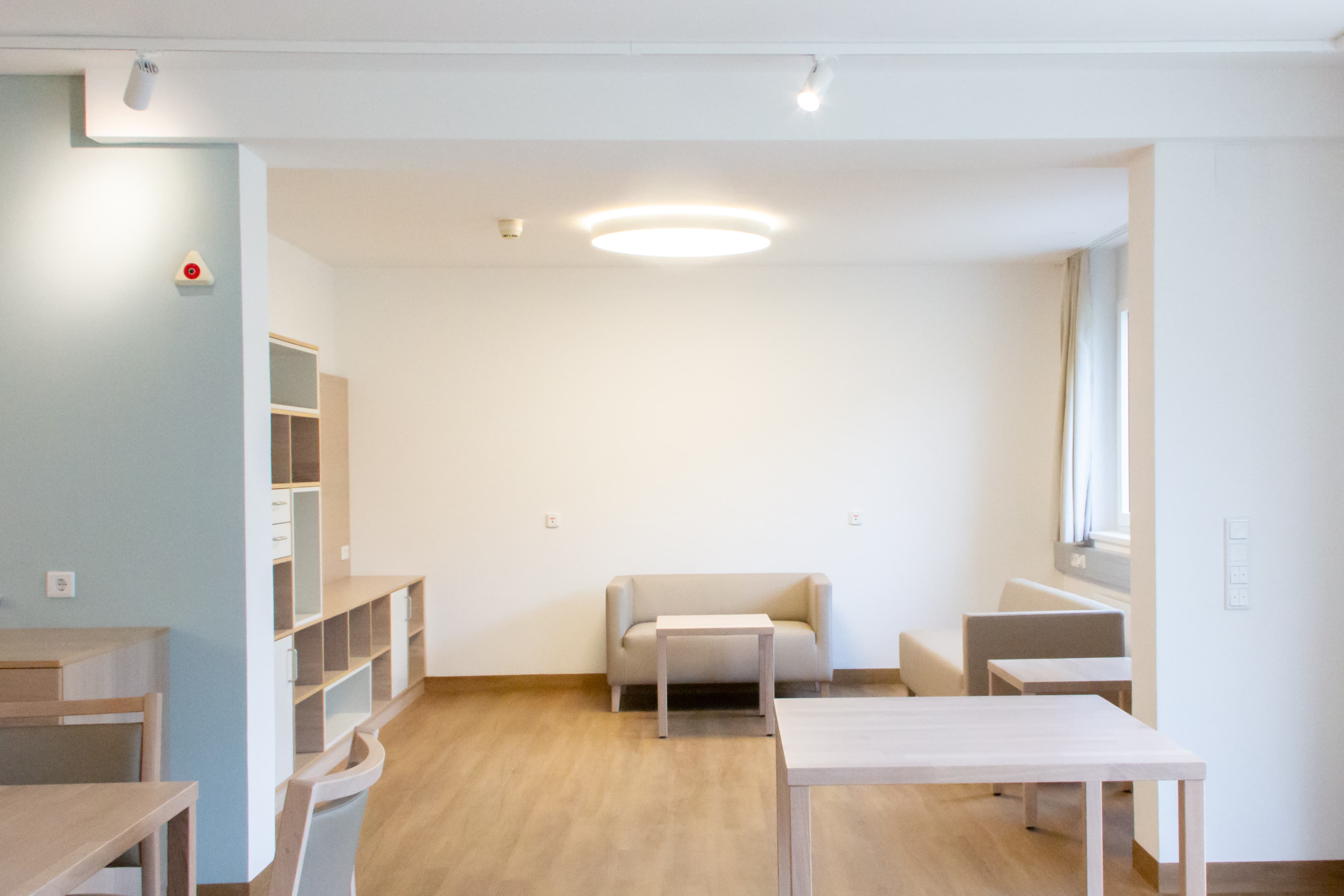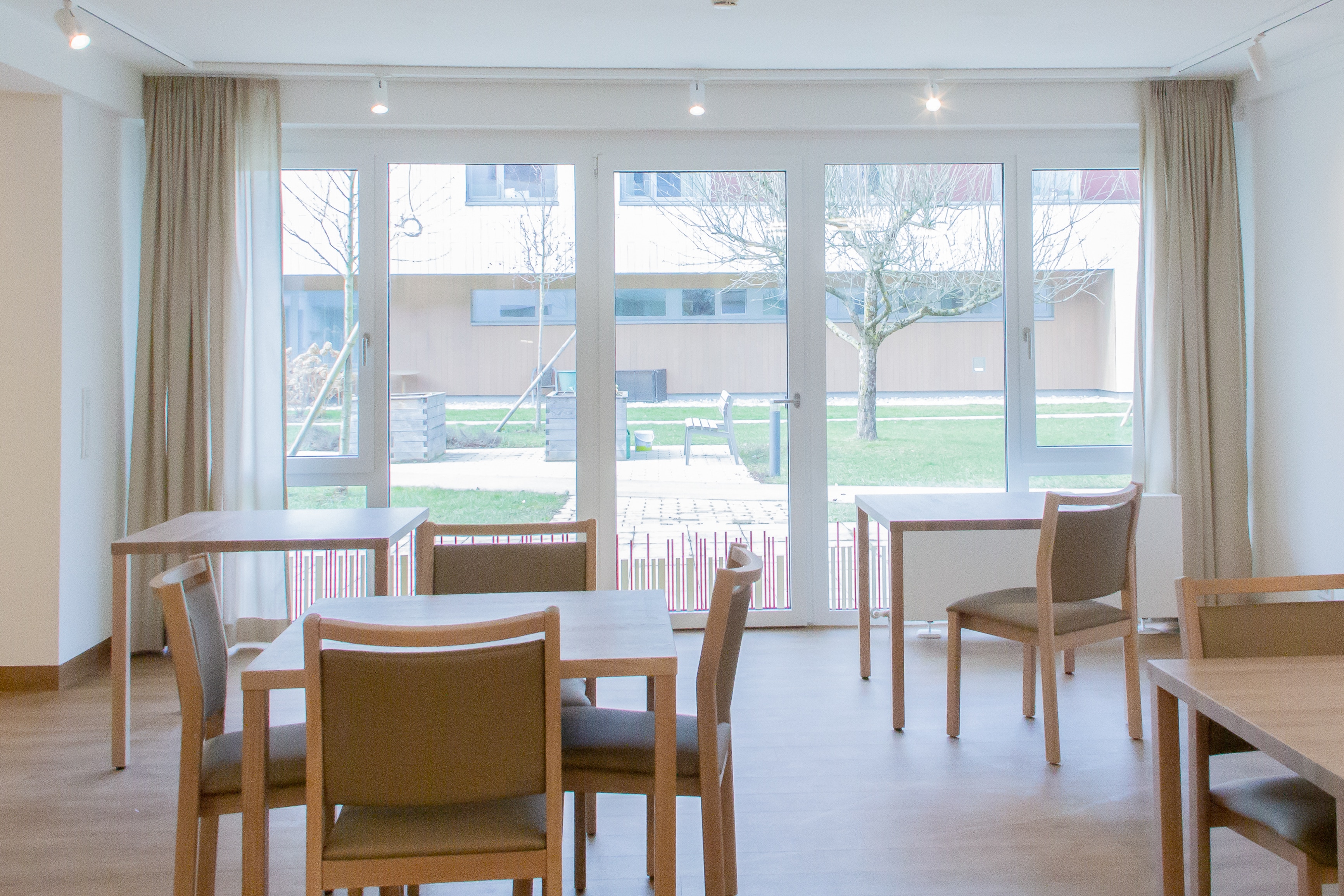 Project
Renovation senior citizen's home
Client
Stadt Salzburg Immobilien GmbH
Location
Schopperstraße 17, 5020 Salzburg
Building Physicist
Schwarzenbacher Struber Architekten
Photographer
Schwarzenbacher Struber Architekten