Senior Citizen's Home Itzling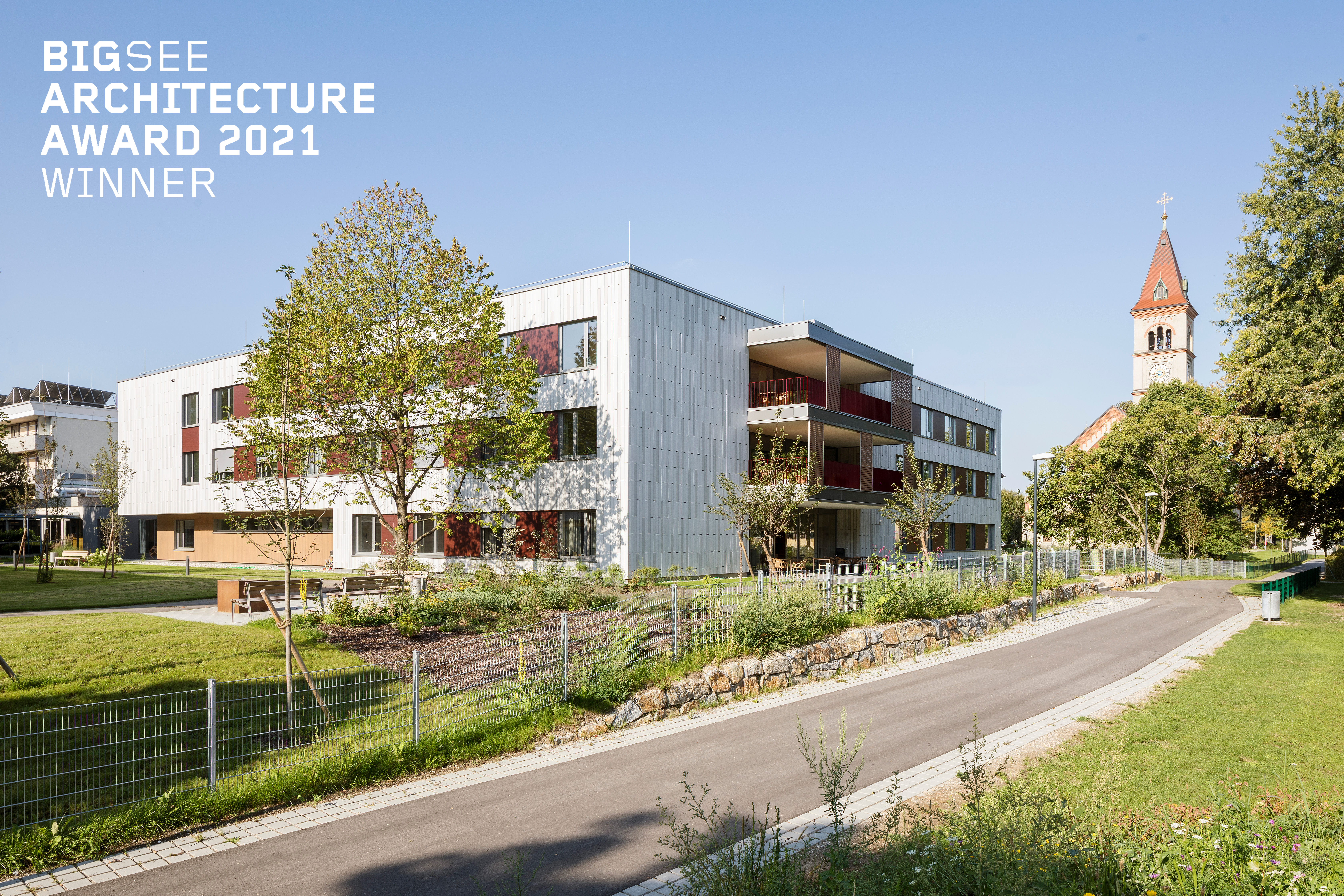 "The concept of the floor plan of the new building
is based on the principle of bringing in as much natural light as possible
into the building and thus making the corridor areas friendly and bright"
Excerpt from the jury protocol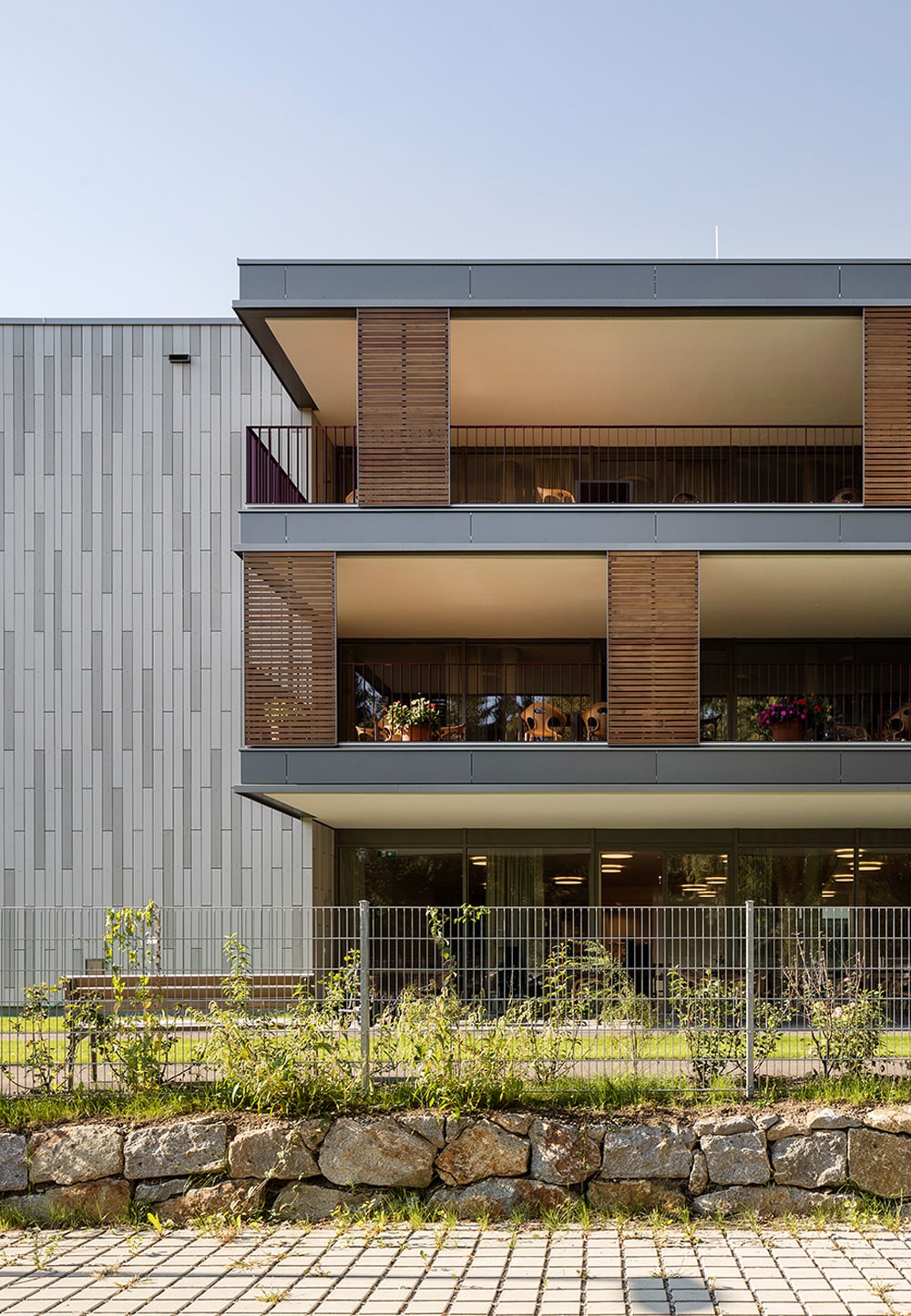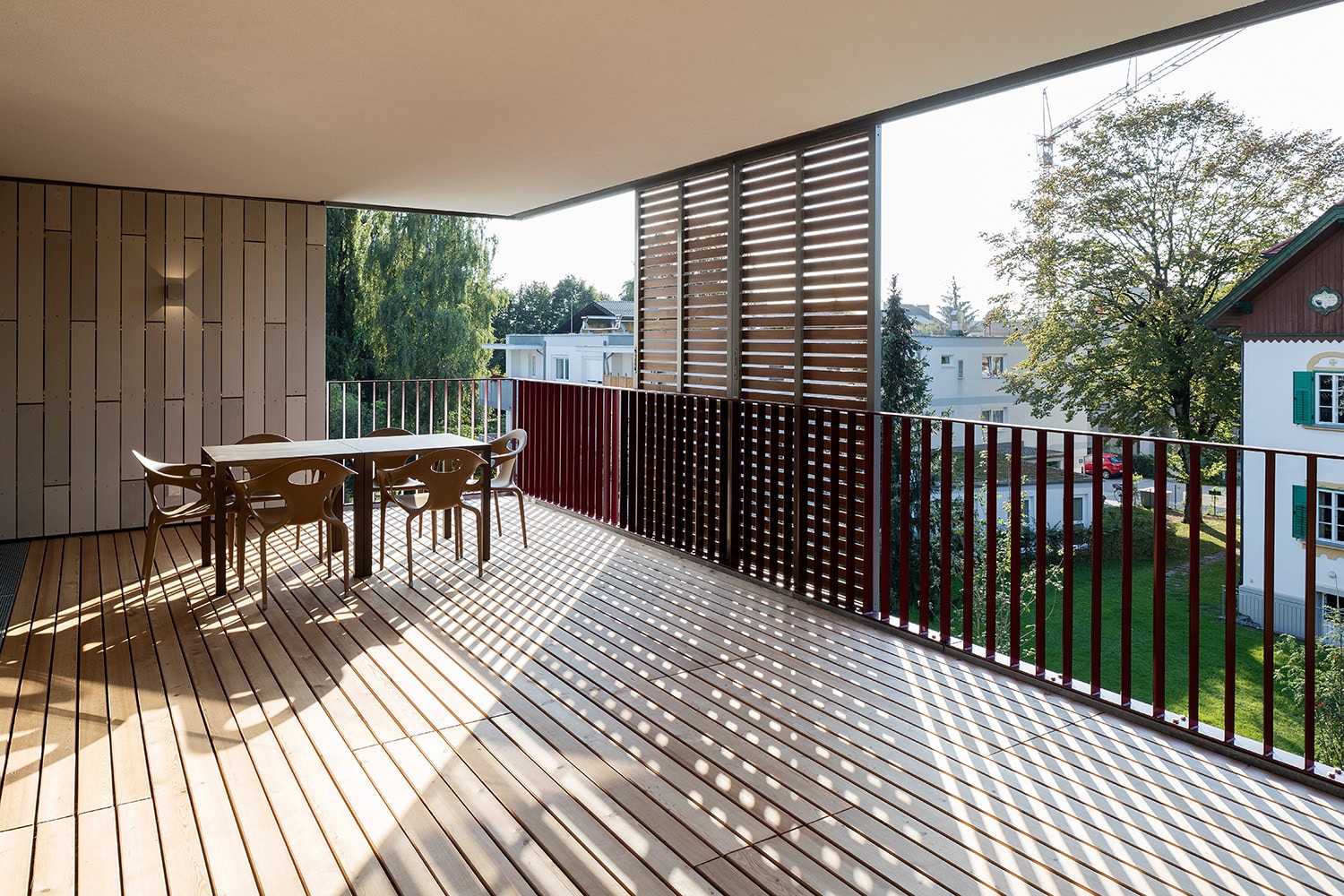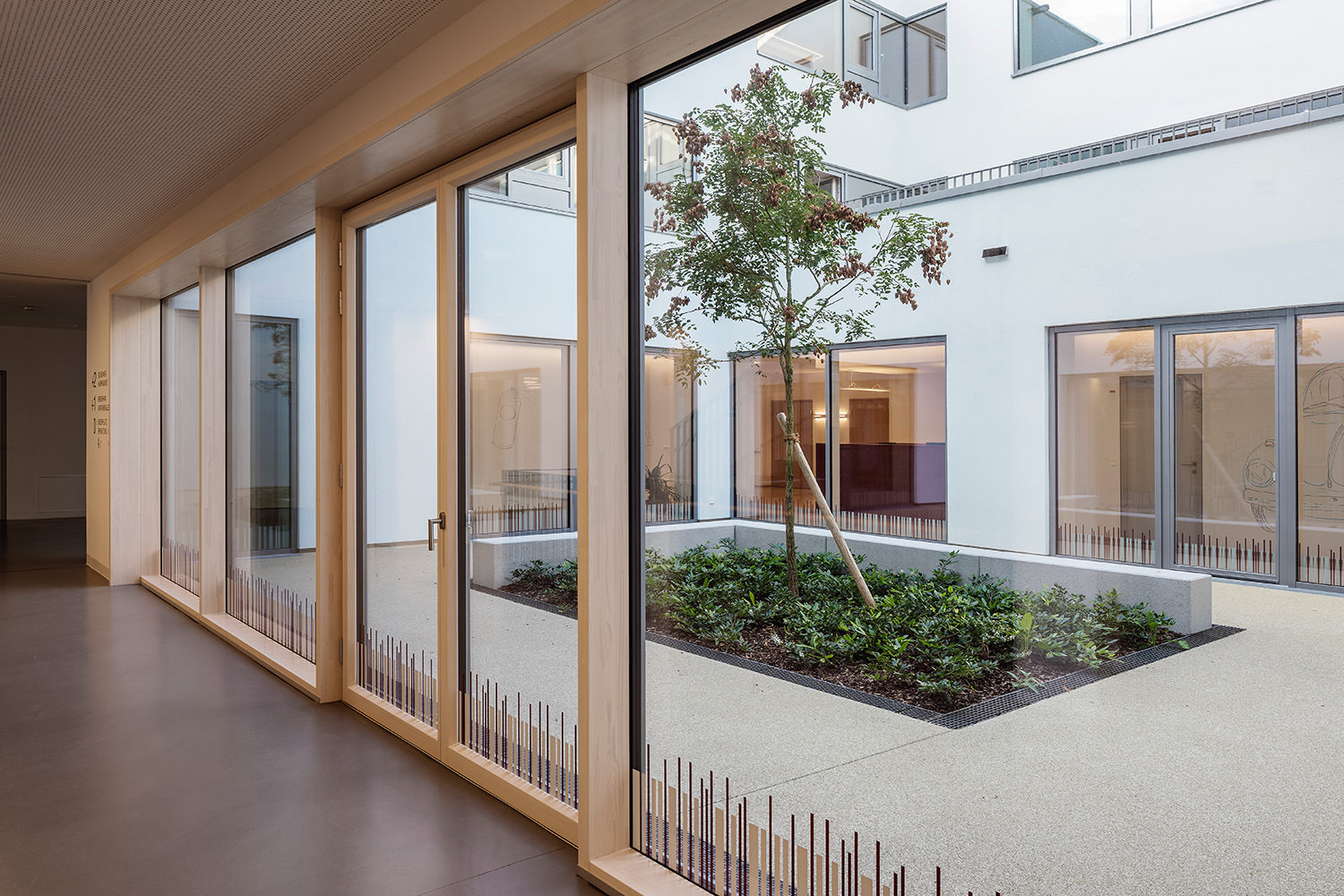 A new building "Rauchenbichl" was built at the complex of Itzling's senior citizen's home as the existing old building was spatially and technically not refurbishable to accommodate the new residence which was to be designed to the new social concept. The new residence is designed to have five residential groups of 12 inhabitants each.
Our winning project, which was selected from an architectural competition, provides for a simple, concise structure which , erected away from the existing structure, leaves room for an attractive sunny forecourt. The green area located east to the existing building is available to all residents of the retirement home.
The floor plan concept of the new building is designed on the principle of letting as much natural light into the building as possible, and also to making the corridors and connecting spaces as bright and friendly as possible.  
Two residential groups each are situated on the two upper floors around an atrium, whereby daylight and a wide range of visual links to the outside are also ensured for the entrance zone, gangways and common areas. The central living-dining room is naturally lit and ventilated on both sides. The communal terraces per living group are oriented towards the extensive park and to the church as to form a sense of identity and sense of space.
The group on the ground floor has the possibility to use the Atrium, for the residents with dementia to have circular walks around the centrally placed tree and also have direct access via the terrace to the dementia garden. The existing height difference between the park and the garden as well as a carefully selected planting ensures the separation of public and private spaces.
An art installation by artist Bernhard Lochmann is incorporated on the walls of all common spaces of each group.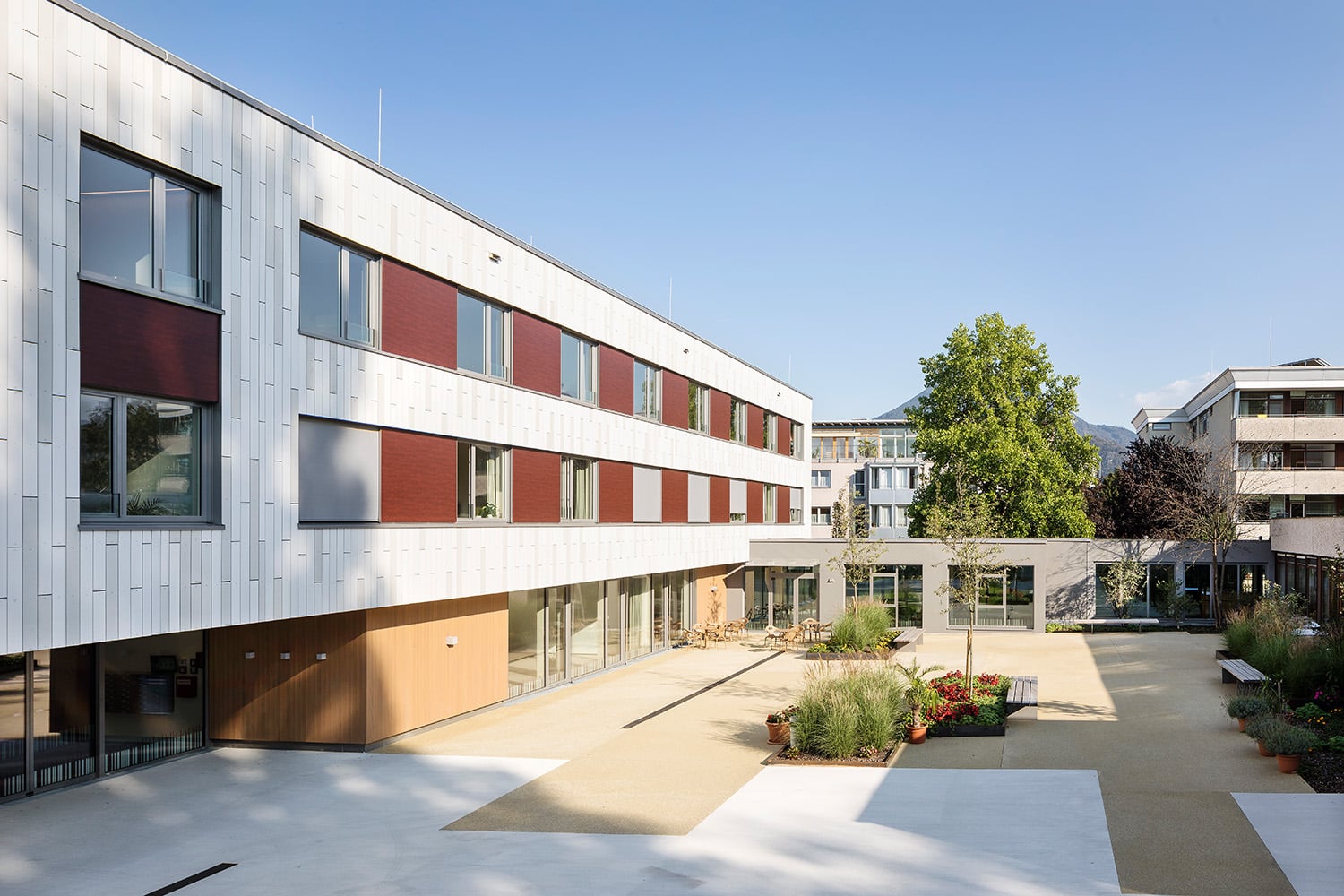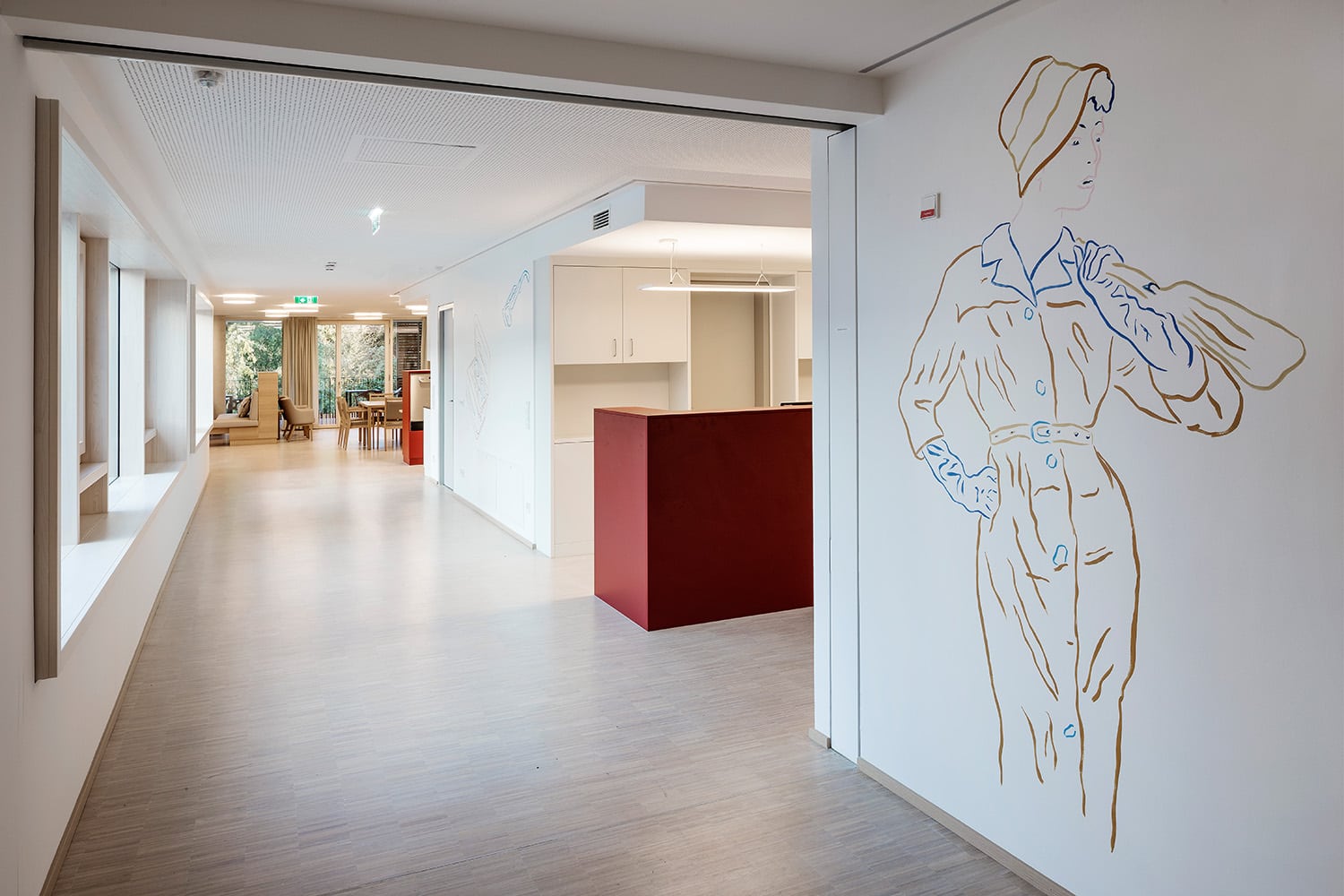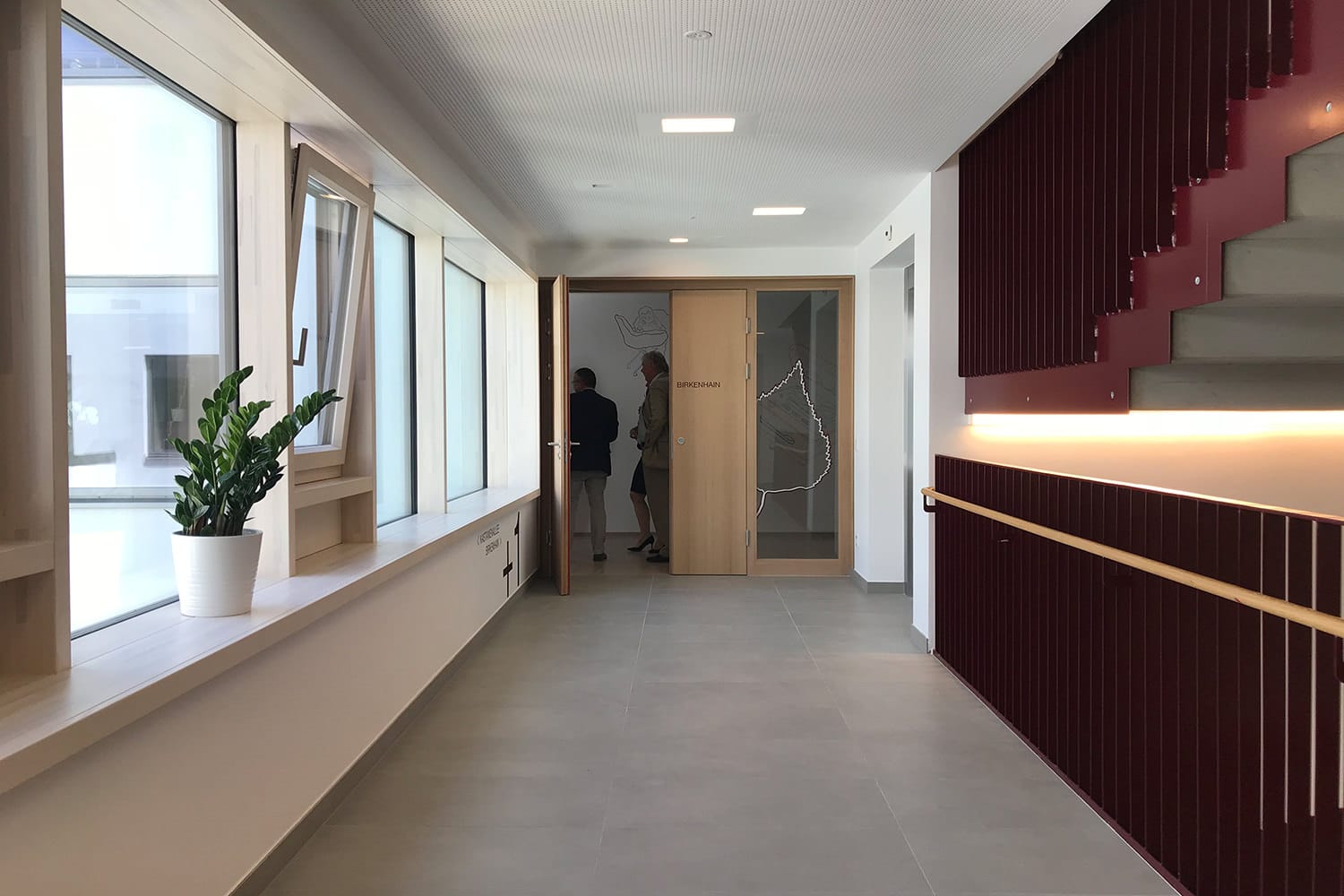 Project
Senior citizen's home
Achievement
1st Place | Competition 2015 I Winner BigSEE Architecture Award 2021
Client
Stadt Salzburg Immobilien
Location
Schopperstraße 17, 5020 Salzburg
Civil Engineer
BAUCON ZT Gmbh
Building Physicist
Graml ZT GmbH
Mechanical Engineer
Ingenieurbüro Lackenbauer
Electrical Engineer
Morokutti & Jann GmbH
Landscaping
Freiraum+Landschaft Stöckl (draft)
Photographer
Andrew Phelps
Others
Art - Bernhard Lochmann