Sonnenpark Aigen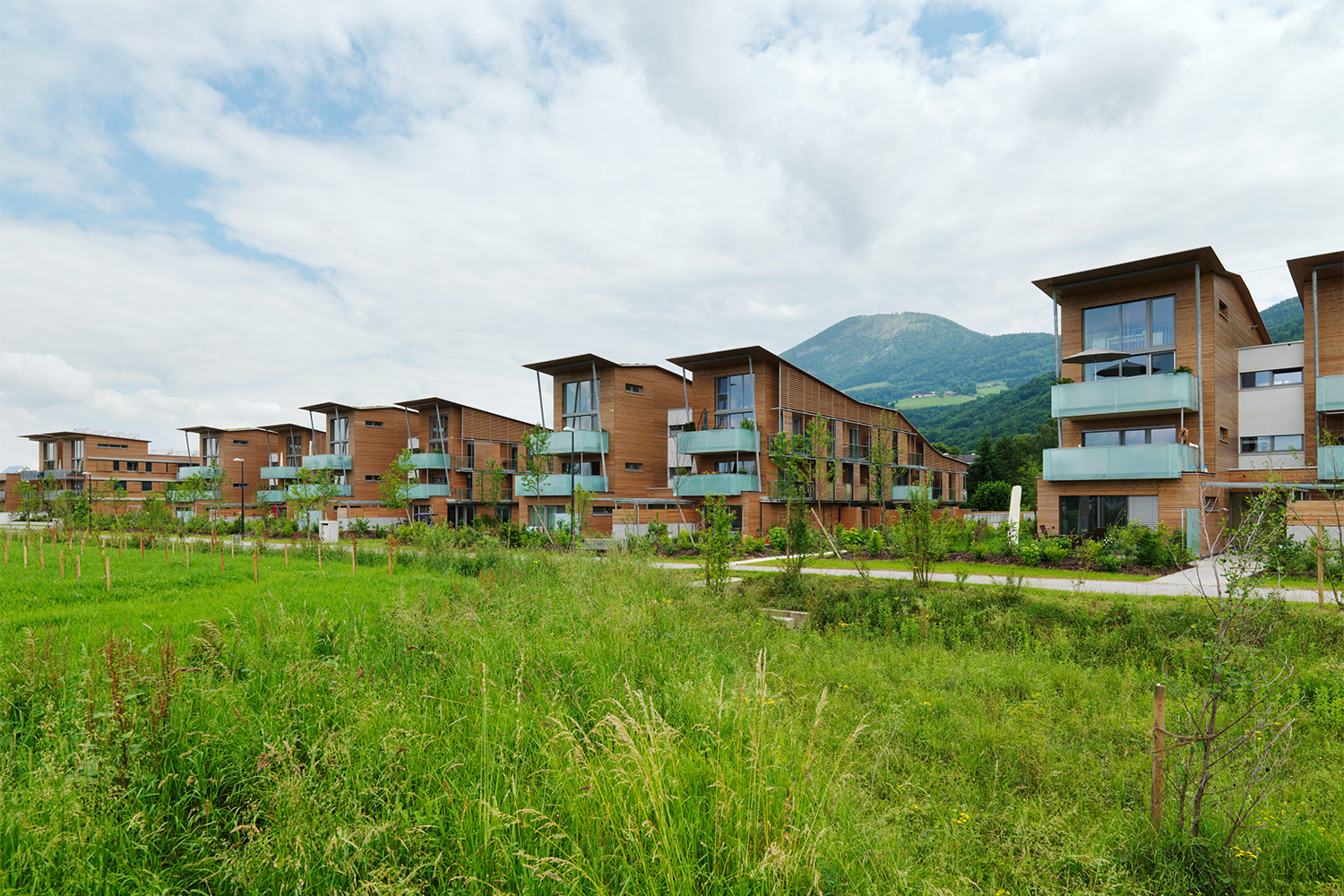 ""(…) gently rising heights allow maximum visual transparency and interlocking with the green spaces."
Wolfgang Schwarzenbacher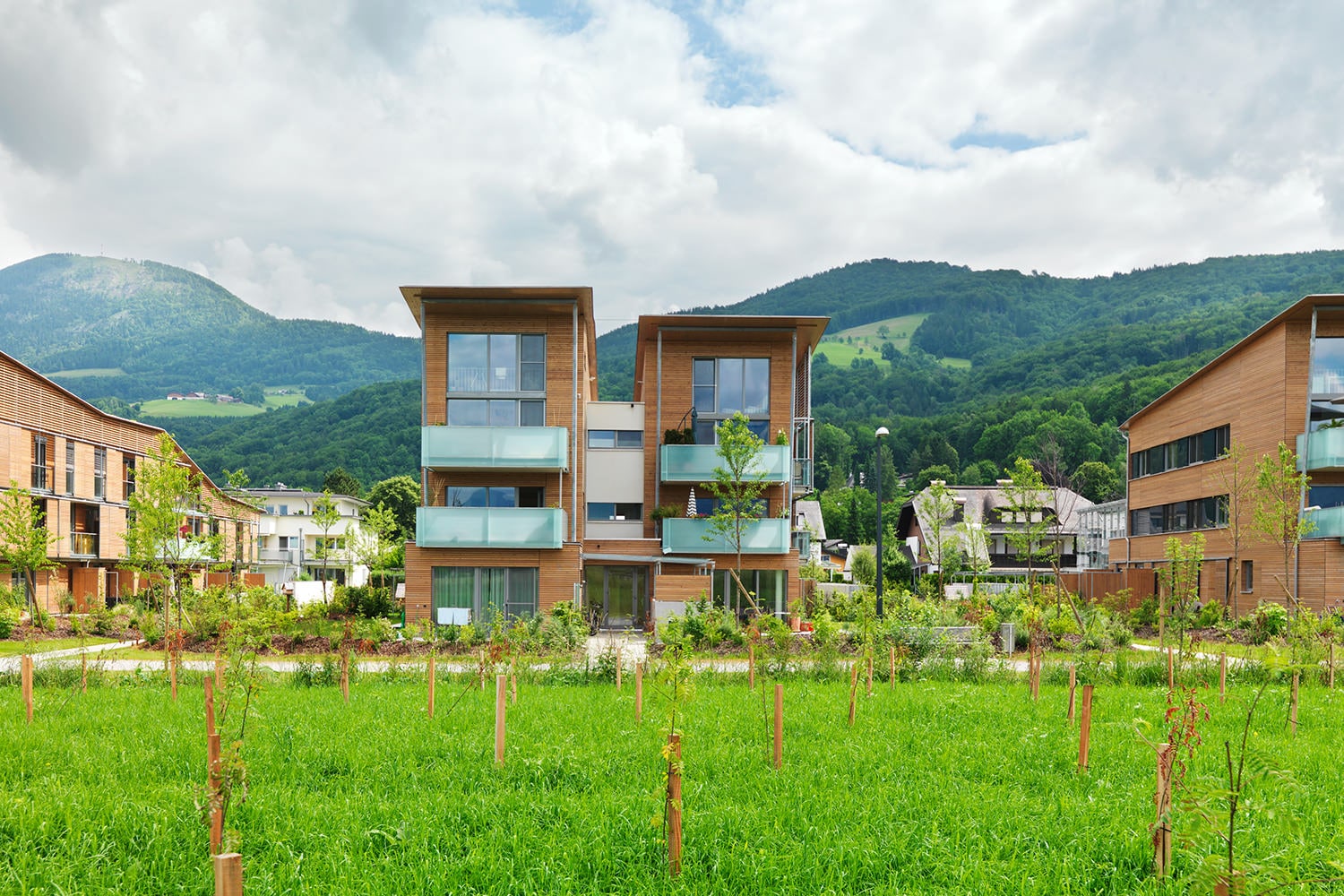 The housing development consists of a total of 6 buildings. The structures are arranged in such a way that the structure and rhythm of the 'flurteilung' are continued. The shape of the roof develops from the interior spaces and opens the structure to the view into the mountains. The flow of the Fager stream was relayed and renatured, creating an ecologically and visually high-quality transition from the building land to the grasslands.
The housing development avoids the character of 'flats around staircases' and offer as many advantages of a 'private' house, such as individual access to the garden apartments. At the block for the apartments for rental, flexible floor plans are developed around a generous atrium. A variety of different types of apartments are offered with the greatest possible spatial qualities.
The construction materials are emphasized by the floor plan. The load-bearing structure of the two-sided linearly arranged living space is also built as a skeleton in in-situ concrete, the insulating timber construction are hung in front of it. Thus, the core and the ceiling form an internal storage mass, the construction thematizes the idea of a warm core and a protective shell. The extensively landscaped roof surface forms the 'fifth' façade.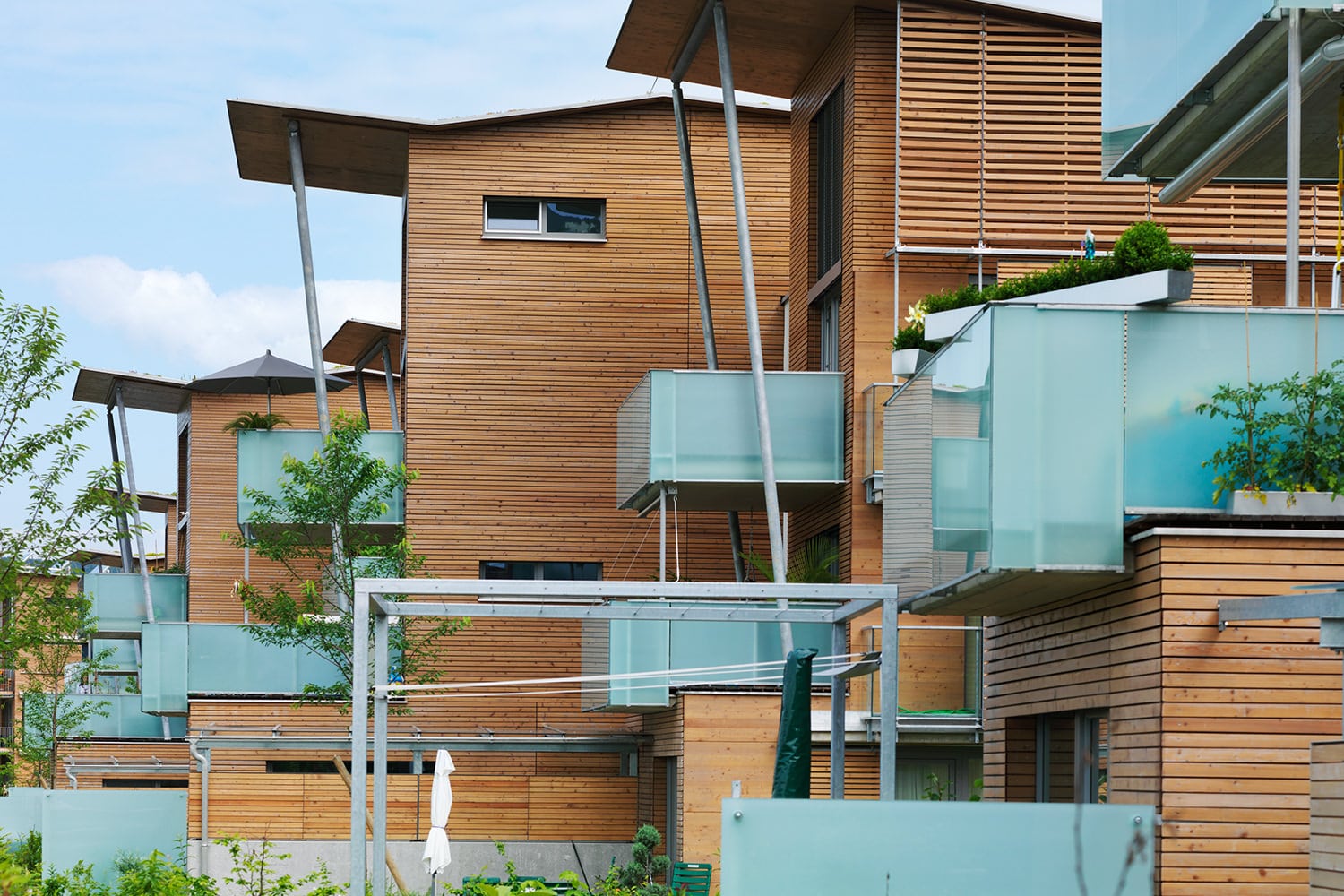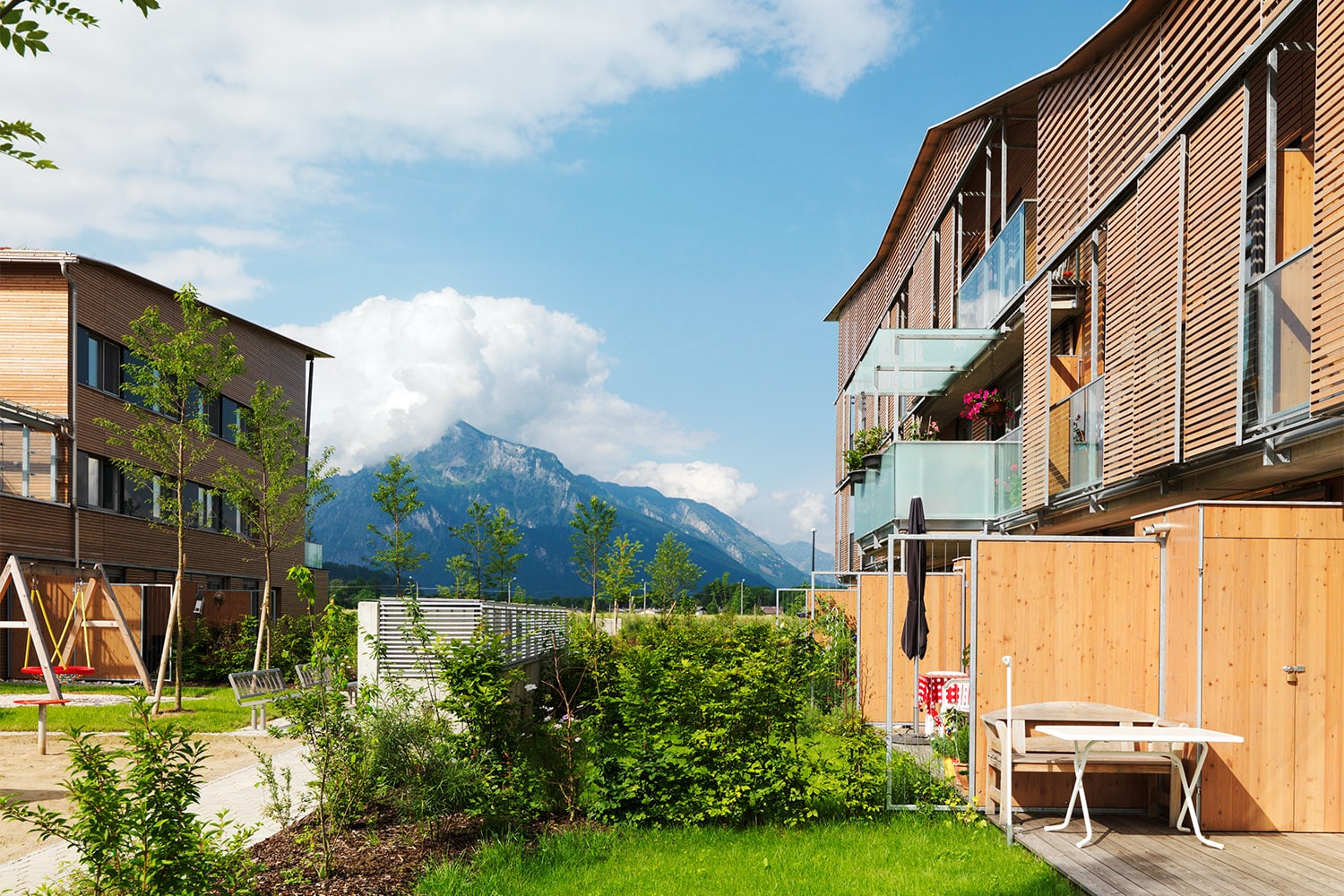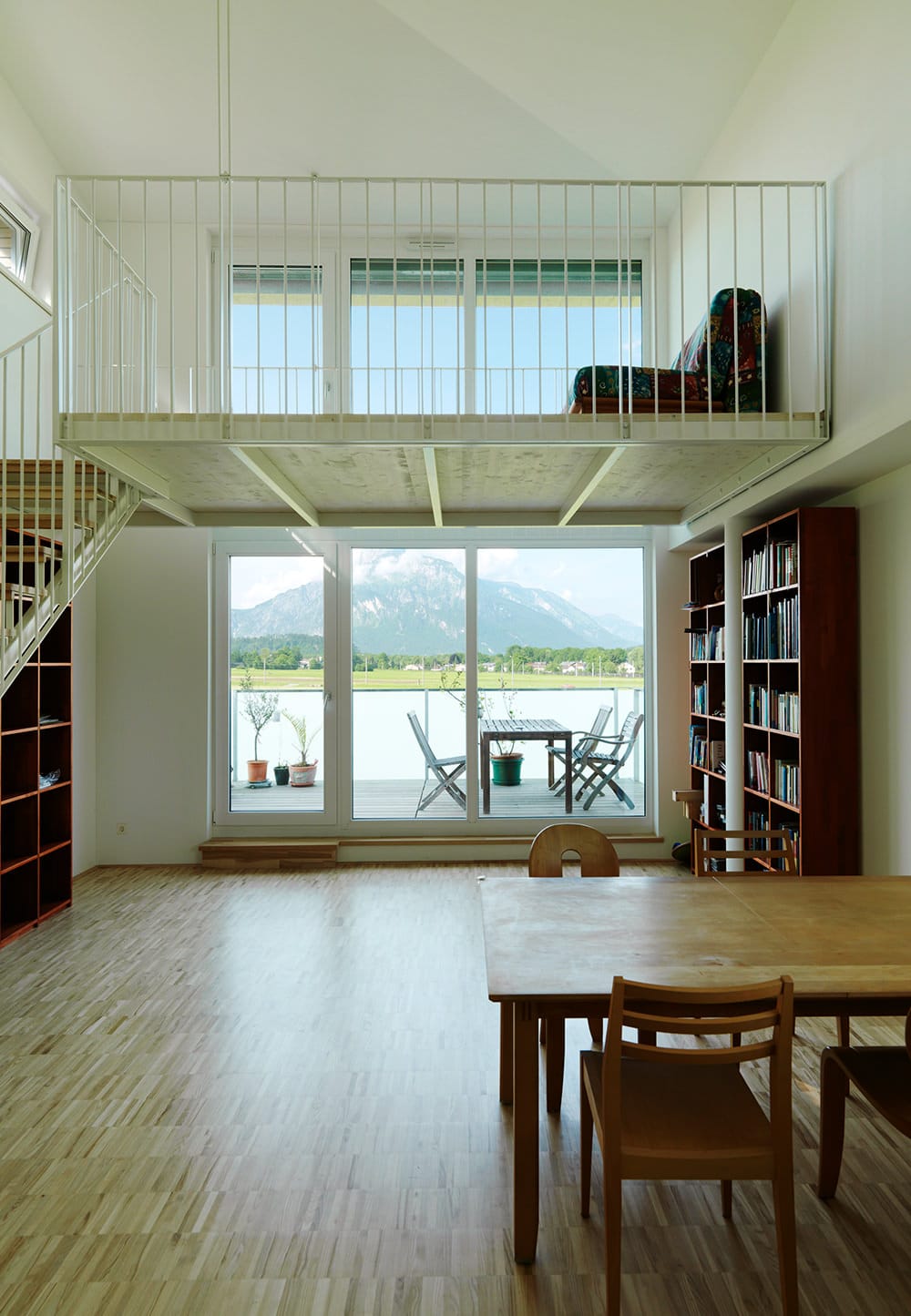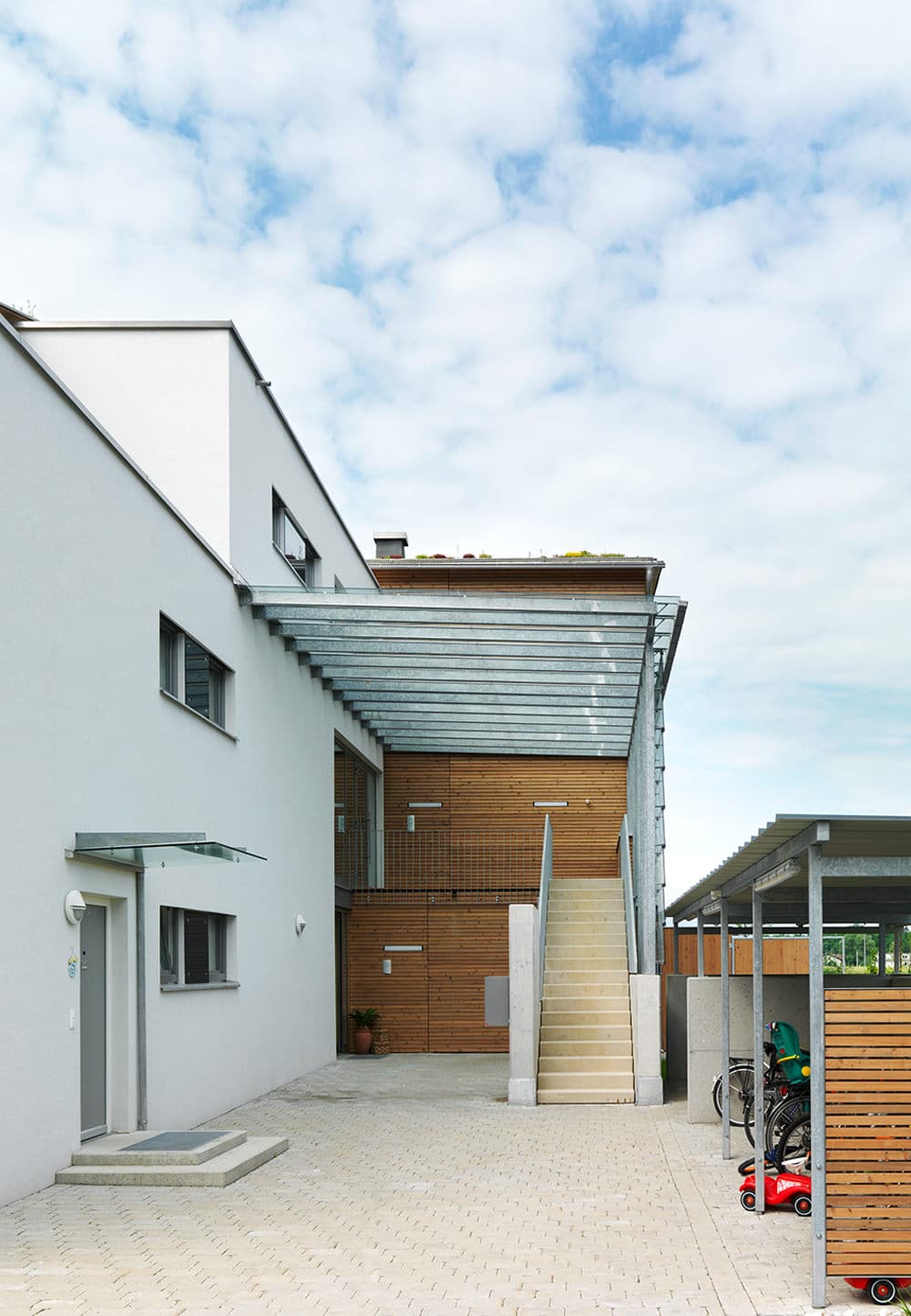 Project
Residential development with 6 houses and 77 accommodation units
Achievement
1st Place | Competition 2004
Client
GSWB - Gemeinnützige Salzburger Wohnbaugesellschaft mbH
Civil Engineer
DI Kraibacher Walter
Building Physicist
Energieoptimierung Six
Mechanical Engineer
TB Heiling
Electrical Engineer
TB Edelmann
Landscaping
Freiraum+Landschaft Stöckl