Municipal Council & Fire Station Steinerkirchen I 2nd Place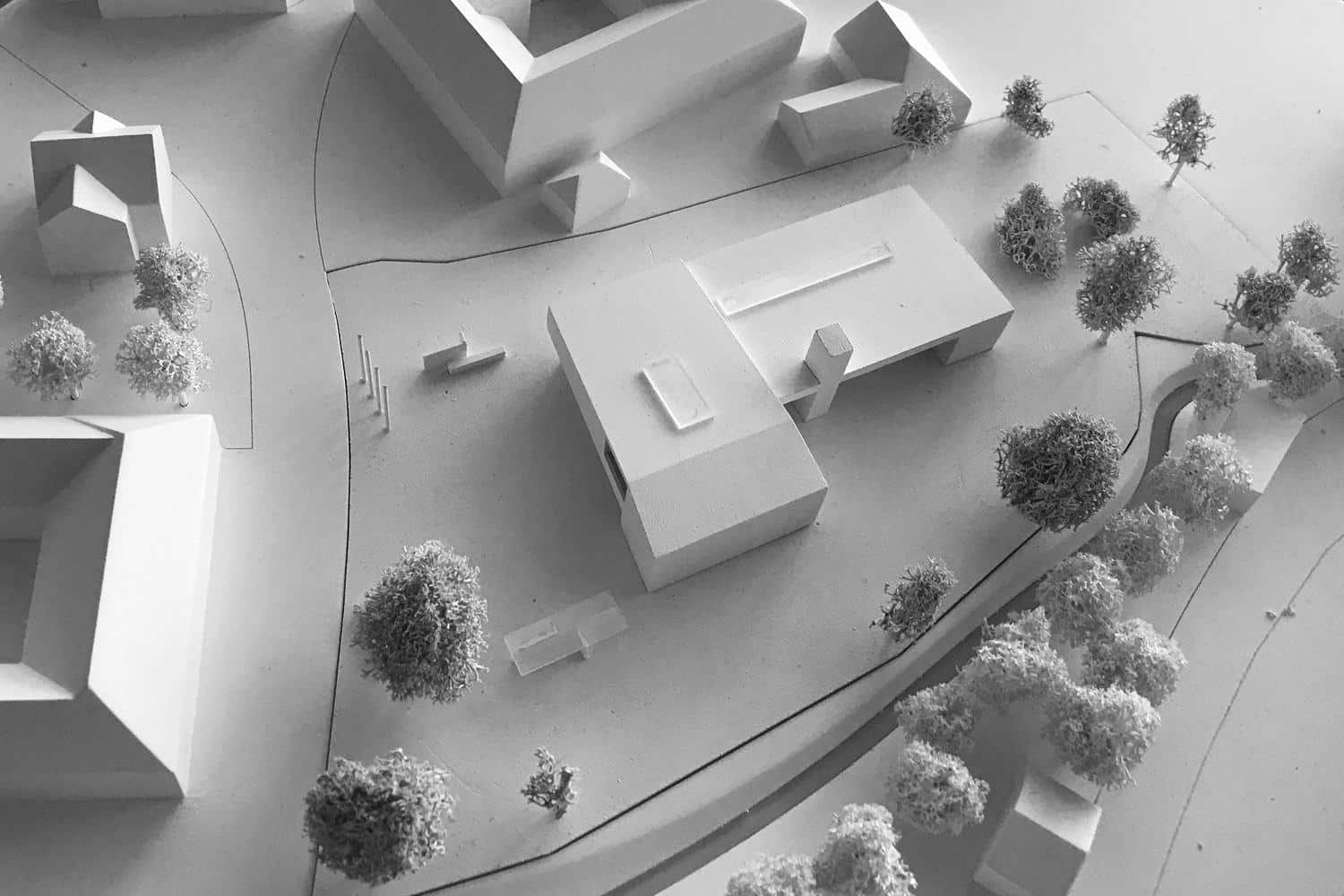 The proposal provides for a clear separation of functions. The entrance to the municipal offices and the town square are located in at the North of the property, the fire department with the associated parking spaces are located in the southern part.
The town square, acting as an entrance to the municipal offices forms a spacious, contiguous area that can be used for various events. The large tree existing tree is preserved and is integrated into the square as a space-forming and shading element. A covered entrance area leads to the office building, and from the generous foyer and ancillary rooms, the citizens' service offices as well as the youth Red Cross centre are accessible. The upper floor houses the office spaces as well as the meeting room which can be combined with the faction room and also connects directly to the terrace.
.
The fire department, housed in the southern part of the building, can be reached by the shortest route from the associated parking lots. The command centre oversees the vehicle hall as well as the exit and forecourt. The structure, with its clear lines and without fashionable formalisms, has a functional and contemporary appearance. The clear floor plan offers good orientation and clarity.