Extension Neonatology UKT Tübingen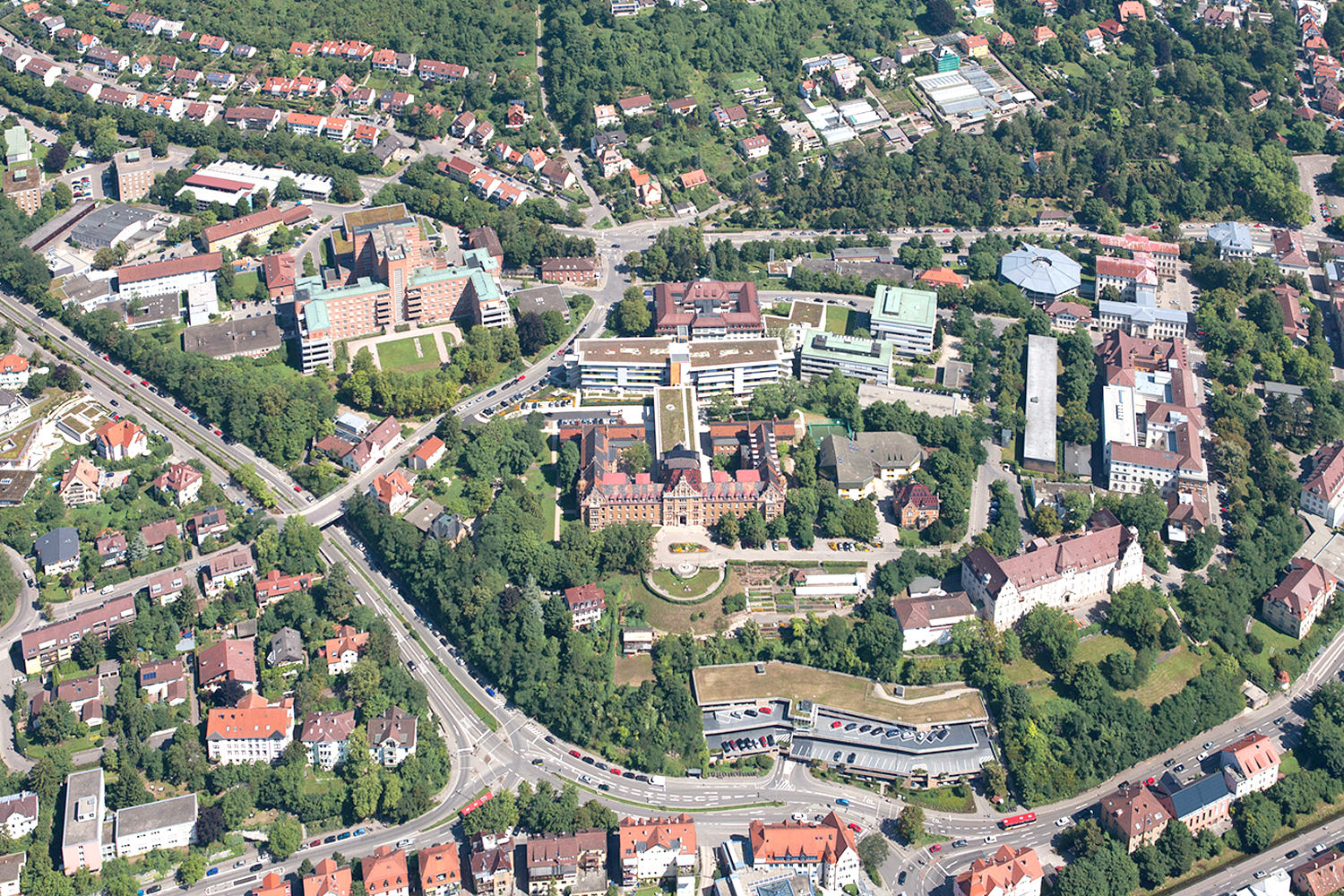 "The clear shape of the structure results from the geometry of the laboratory building, as well as from consideration of the existing heritage building. It is the intention to make the new building recognizable as contemporary, but by formal restraint to respect and not to compete with the heritage listed gynaecological clinic."
Excerpt from the competition protocol

The Neonatology department at the Gynaecological Clinic in Tübingen is to be extended. The site of the project is on top of an existing heritage listed building. The present project emerged victorious from an architectural competition.
The new addition respects the structure and geometry of the existing laboratory building, preserves the same distance to the gynaecology clinic and inhibits as little as possible to the existing surrounding buildings.
The newly designed neonatology floor towers over the facade of the laboratory building on the east side in the scale of the existing fire escape balcony and appears as an independent storey. Since the existing building can only take a limited extent of extra load, a lightweight steel construction is planned. The design intention is to make the new building recognizable as a contemporary building but to respect the existing buildings through restraint.
Project
Extension Neonatology
Achievement
1st Place | Competition 2015
Client
Universitätsklinikum Tübingen
Location
Tübingen | Germany
Civil Engineer
Schneck Schaal Braun Ingenieurgesellschaft Bauen mbH
Mechanical Engineer
Ingenieurgesellschaft für Haustechnik Wetzstein mbH
Electrical Engineer
Raible + Partner gmbH & Co. KG
Others
Medical engineering - HEALTH Krankenhausplanung