Wohnen am Tennengebirge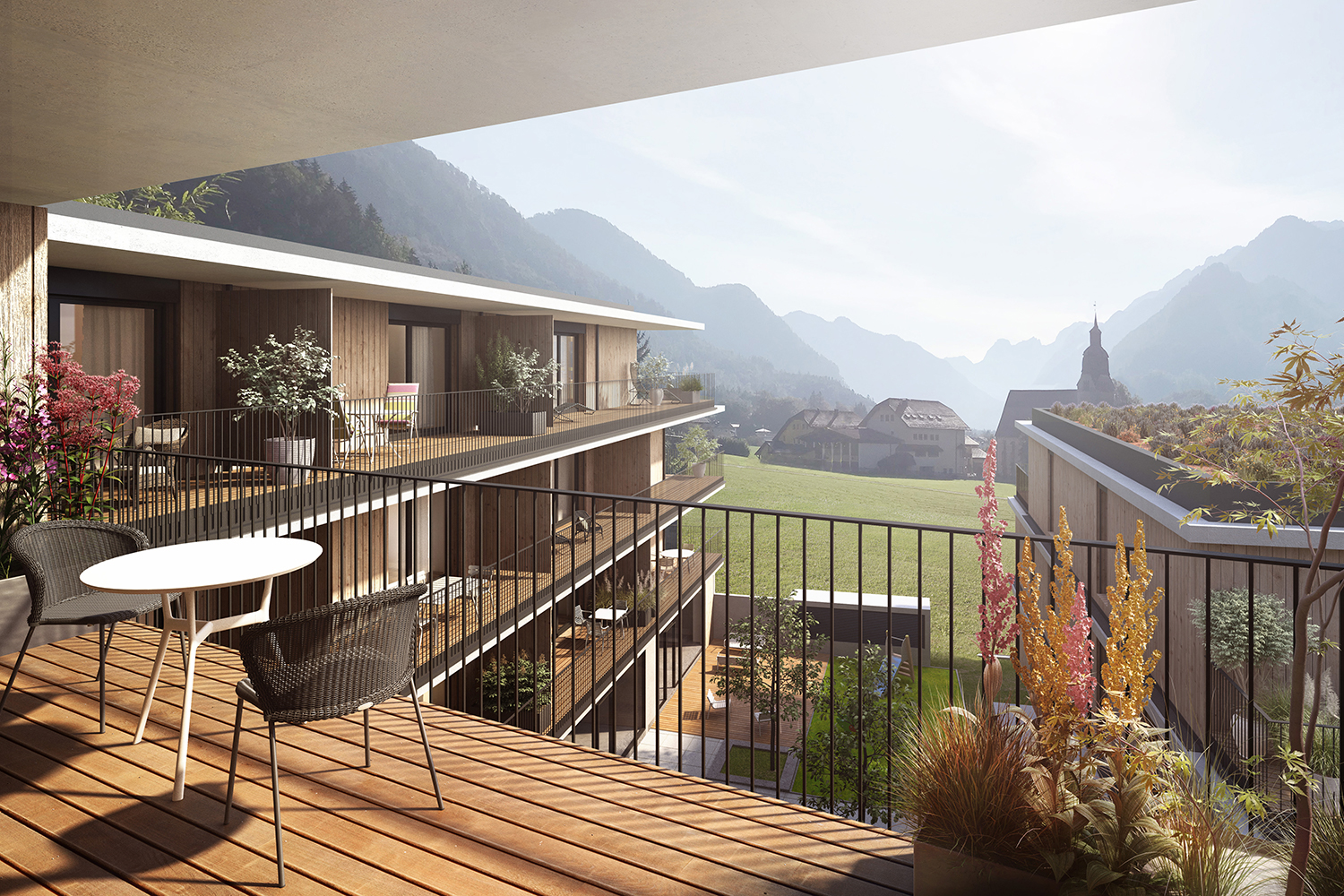 From a quarry to an operational use to a residential complex consisting of two building structures with 29 residential units – the transformation of a special place in Scheffau am Tennengebirge.
House 1 develops from the given topography as an L-shaped structure and integrates the existing retaining wall as a back wall for the generous bicycle room and the community room with terrace. House 2 spatially closes the building site to the southwest, but its smaller proportions still allow generous views around the surrounding mountain landscape.
A small courtyard with communal facilities with a high quality for a good neighborhood is generated between the building structures. 
The existing rock wall, as a unique reminiscent of the former use of the site, is staged and experienced at the entrance to the apartments through the generous glazing of the arcade.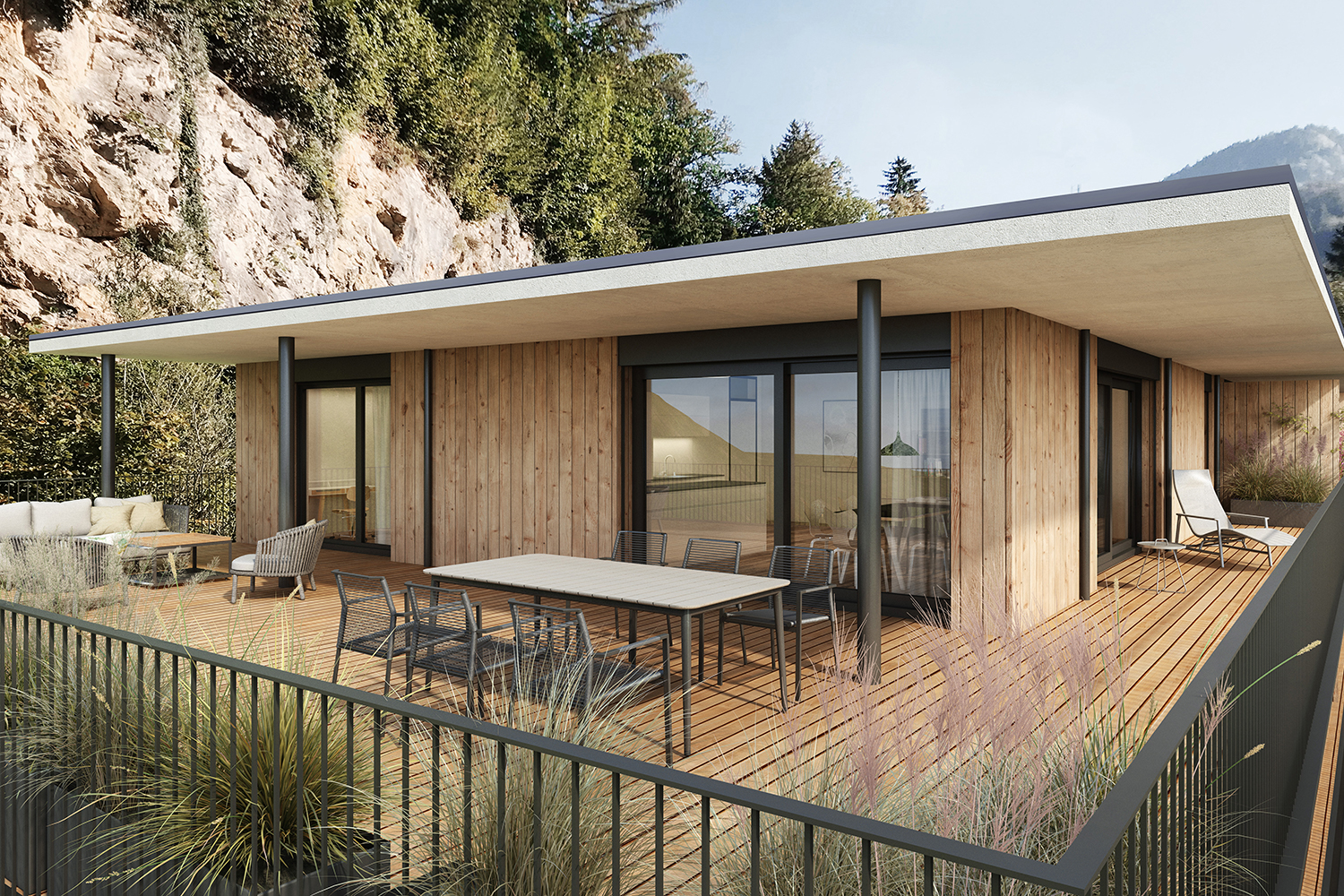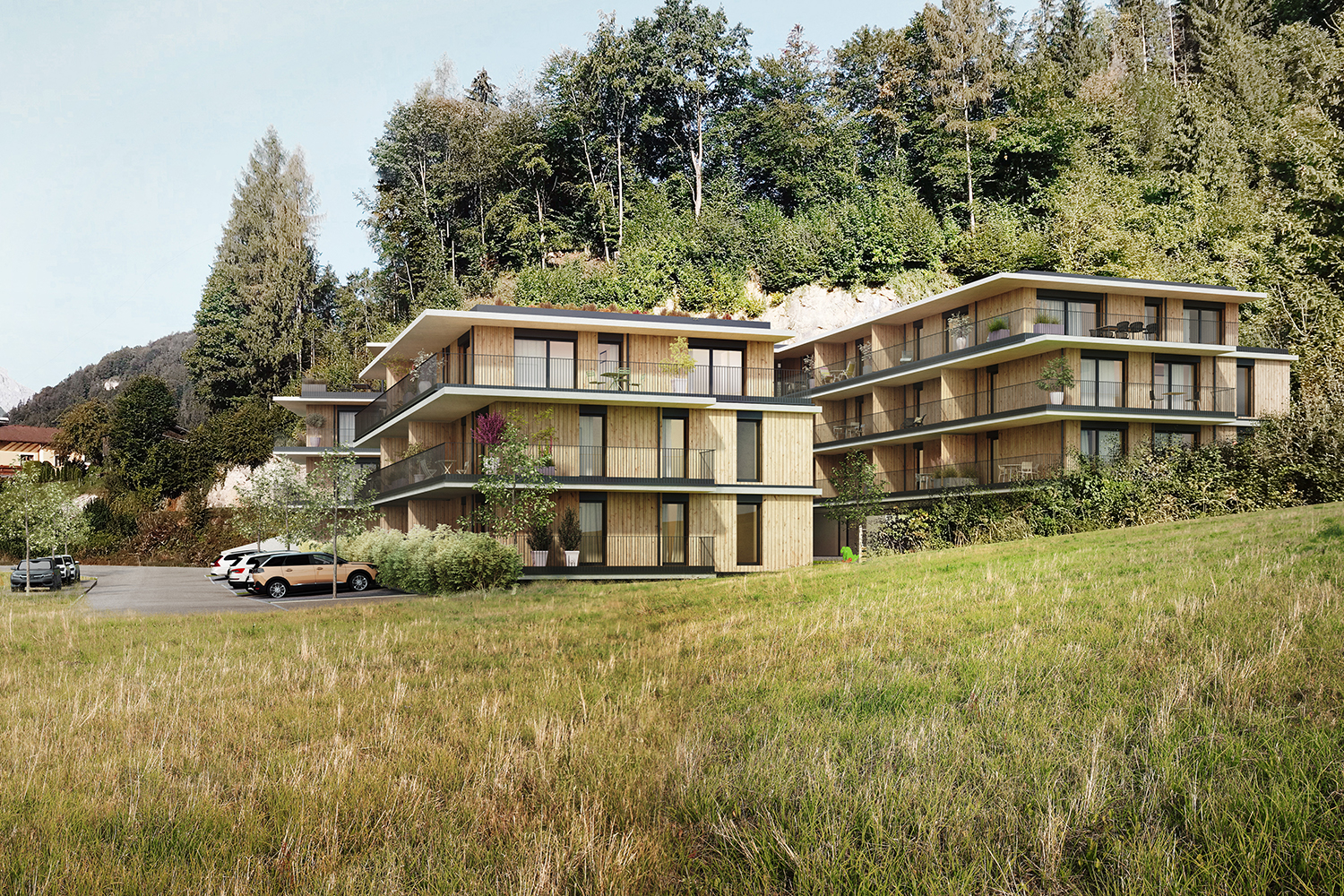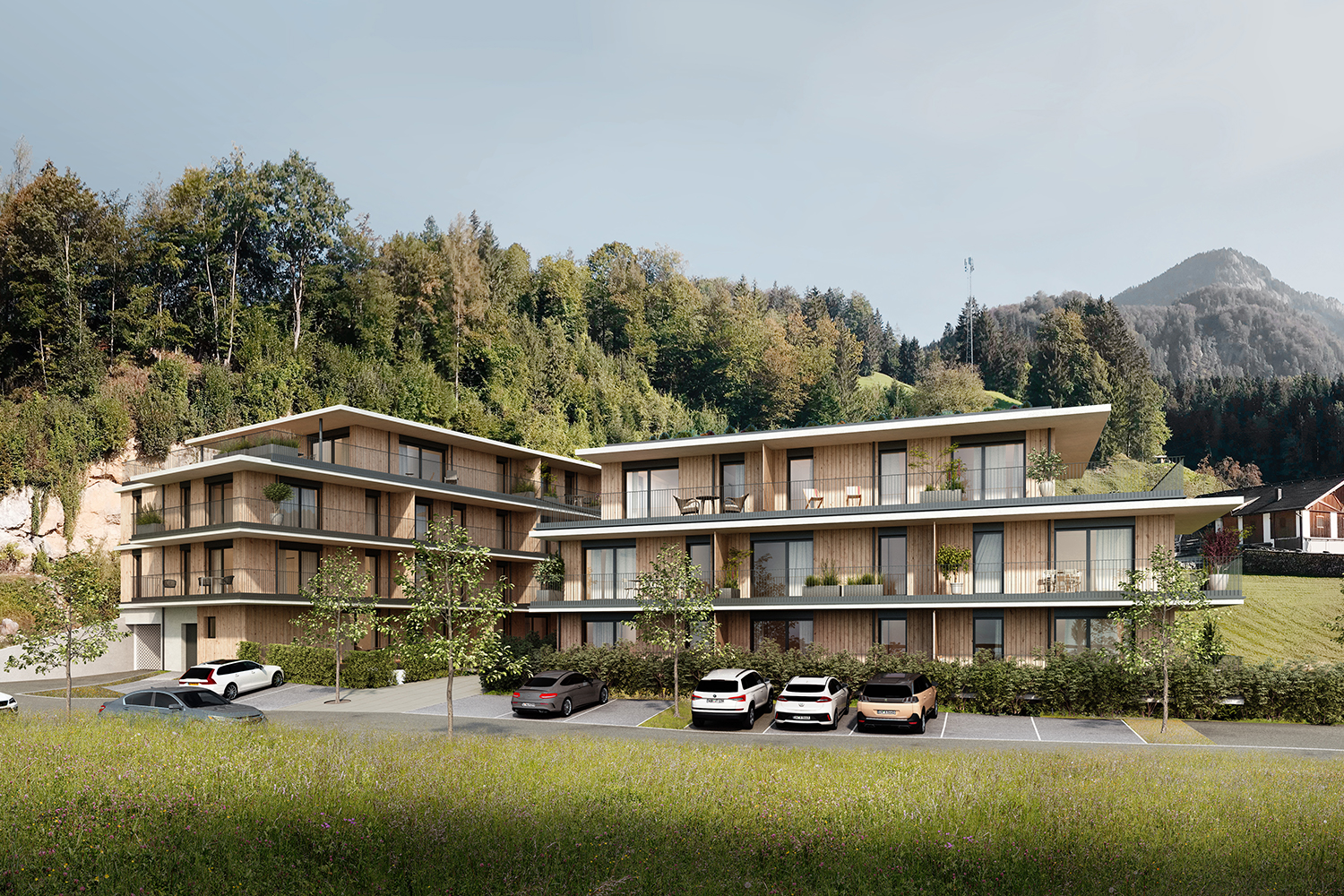 Project
Residential development
Client
ARGE "Tennenbau" I RHZ Bauträger GmbH
Location
Scheffau am Tennengebirge
Civil Engineer
Dipl.-Ing. Brandstätter Ziviltechniker GmbH
Building Physicist
Schwarzenbacher Struber Architekten ZT GmbH
Mechanical Engineer
TB Karbach GmbH
Electrical Engineer
Morokutti & Jann GmbH
Landscaping
Schwarzenbacher Struber Architekten ZT GmbH